Top 10 restaurants near Futuroscope
Around the Futuroscope park, you will find Many restaurants for a taste break during your stay. Local cuisine, themed restaurants or world cuisine… Something to satisfy all the taste buds and vary the culinary experiences during your trip to Poitou! We reveal our Top 10.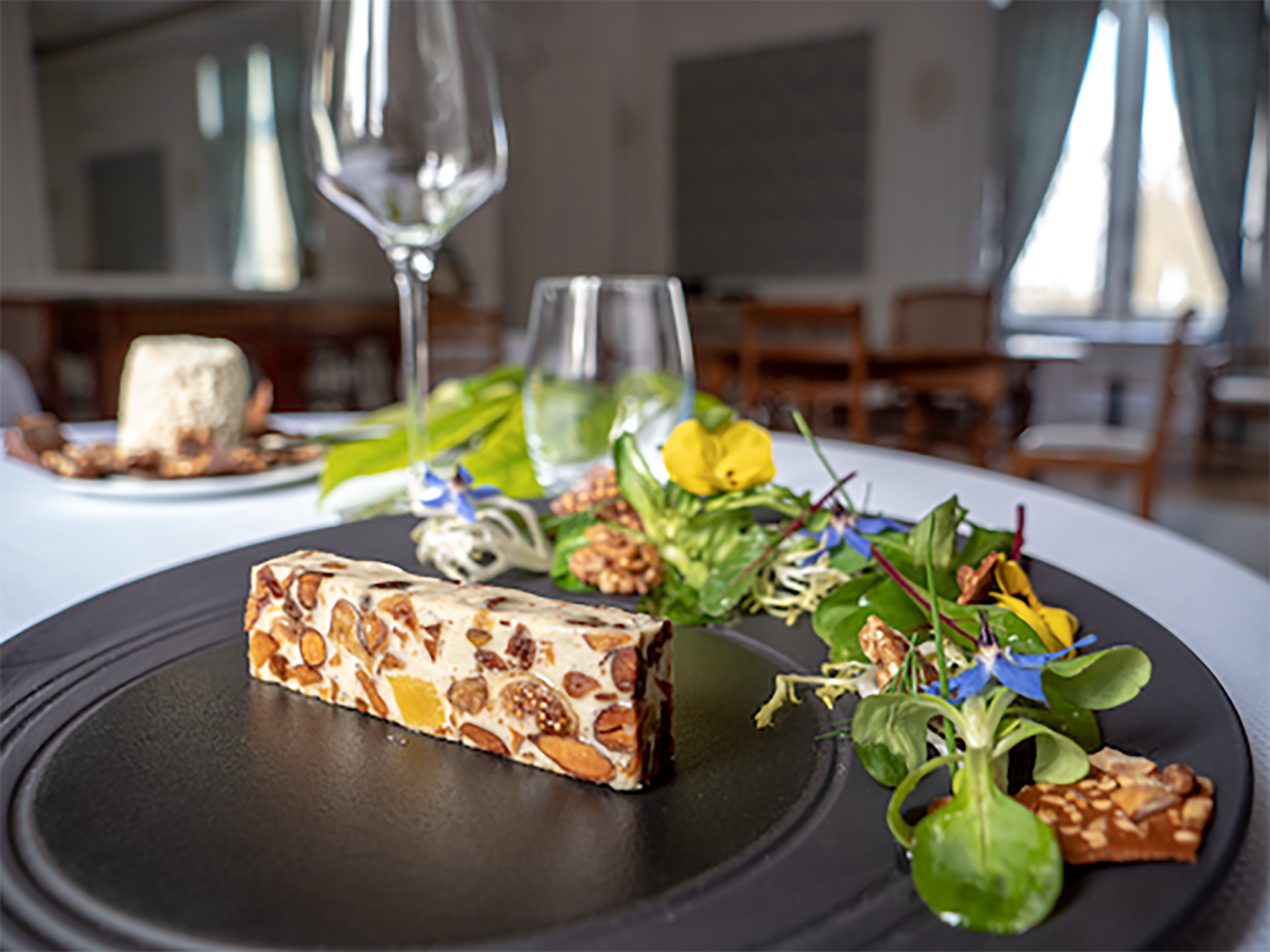 ©
Marion Valière Loudiyi - Agence Zébrelle
High-end restaurants, to touch the stars
Would you like to take advantage of your getaway in Poitou to savor a gourmet meal in an exceptional setting? Discover our selection of gourmet restaurants near the park.
The Clos Table
The Clos Table is a gourmet restaurant located in Chasseneuil-du-Poitou, a few minutes from Poitiers. He does part of Château du Clos de la Ribaudière, a 4-star hotel-restaurant. La Table du Clos welcomes you to a tastefully decorated place to enjoy cuisine that combines tradition and creativity.
À la carte, gourmet cuisine and fresh seasonal and local products. The restaurant has the "Remarkable Table" label, a guarantee of quality. Menus are offered from €43. The perfect place for an intimate tête-à-tête or a refined family get-together.
The Castle of Dissay
Located in the Poitevine countryside, the Castle of Dissay offers a gourmet restaurant that will transport you to a period setting. Treat yourself to a culinary getaway at the Ô Dissay restaurant. Chefs Stanislas Simonet and Henri Dupont suggest French cuisine with fresh, local products.
For lunch or dinner, enjoy a special moment in this listed monument in Dissay, close to Futuroscope. At lunchtime during the week, the chefs offer a menu for a budget starting from €30, in the evening, from €80.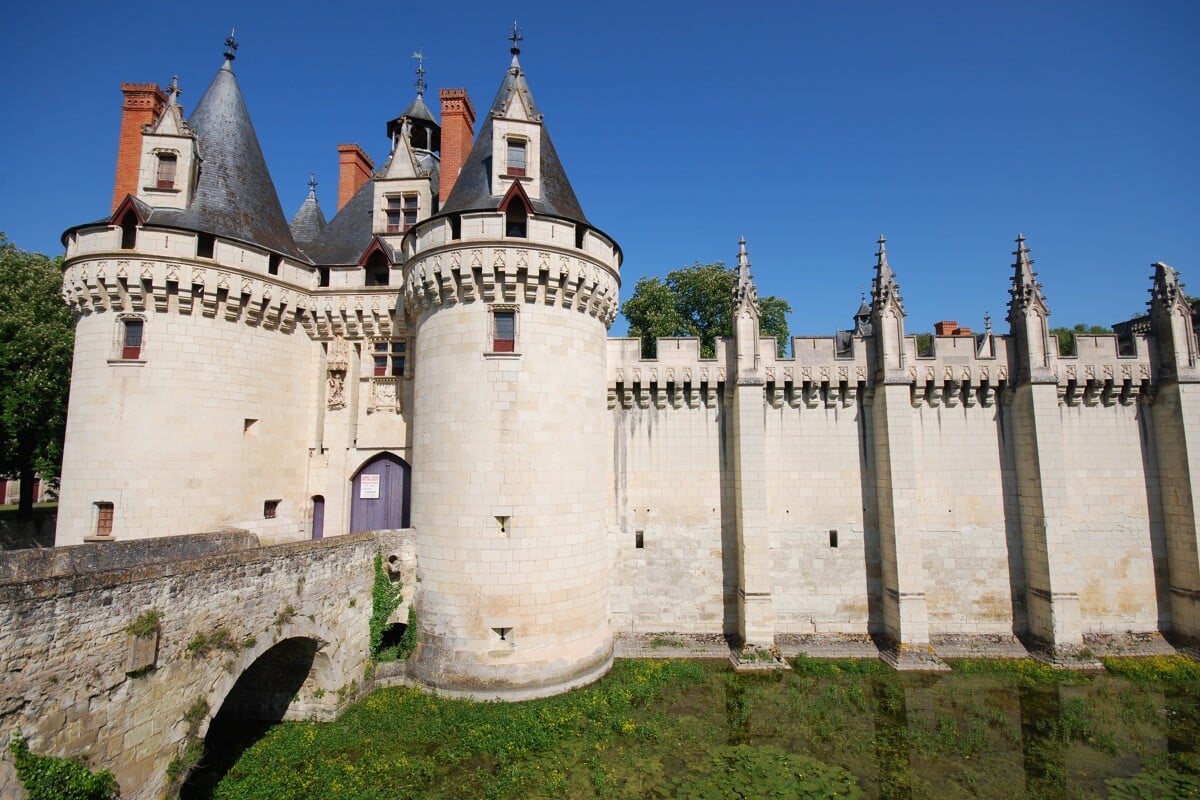 Atypical restaurants near Futuroscope, for traveling
For dinner or lunch, enjoy a unique experience in a themed restaurant close to Futuroscope.
Space Loop
Le Space Loop is a unique experiential restaurant concept in France. It is located in the Cosmos Station hotel of Futuroscope. This restaurant is part of one of the many restaurants in the park , but you can also access it without needing a park ticket and without being a resident of the hotel.
After placing your order using touch screens, you will see your dishes cross the restaurant on an incredible system of rails before arriving hot in front of you! You will live a true futuristic experience and stay in the atmosphere of your stay at Futuroscope. The restaurant is open for lunch and dinner. To guarantee your access, we advise you to book. A single menu is offered at €25 for adults and €15 for children.
The Pirates
You can't imagine what happens behind the doors of the Restaurant The Pirates, located in Chasseneuil-du-Poitou, close to Futuroscope. The team of this themed restaurant welcomes you for dinner in a magical place with an exotic atmosphere for the whole family or with friends ! Immerse yourself in the world of pirates for a meal. The on-site crew will take you on a fabulous journey, offering you grilled or wok dishes and island specialties.
Mid-range catering, for a convivial moment
Our selection of mid-range restaurants is ideal for sharing a warm moment at the table with your friends or family, around good products and at a reasonable price.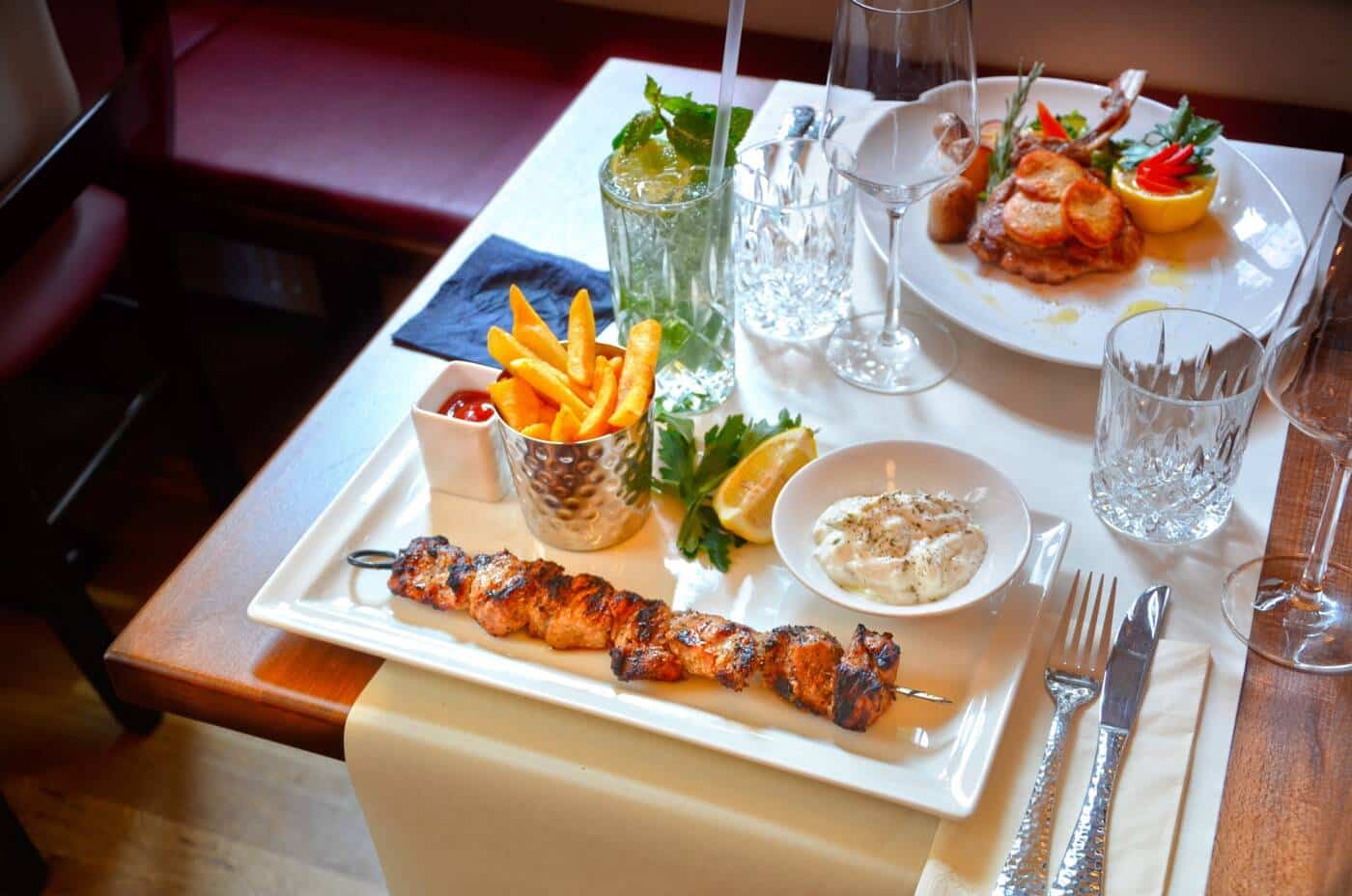 The Javette
Are you looking for a restaurant near Poitiers and Futuroscope to eat with the family? The Javette team welcomes you to Chasseneuil-du-Poitou in a friendly and warm atmosphere. In this brasserie, 100% homemade French cuisine is honored by the chef.
The price of the dishes? €12,90. Bistronomic formulas from €17,80 are also offered à la carte (starter + main course or main course + dessert) or at €22.70 (starter, main course and dessert). Short circuits with seasonal products are preferred. To finish your meal, various desserts are made by the chef. Regularly, concerts and stand-up shows are organized at La Javette.
Hyogo
During your stay at Futuroscope, would you like to treat yourself to a culinary experience? Discover Hyogo, a Japanese restaurant located in Chasseneuil-de-Poitou. At Hyogo, savor Japanese and Asian dishes prepared daily by the chefs. The team of this restaurant welcomes you for lunch or dinner in a warm place with wooded and graphic lines.
Depending on what specialty you want to taste, order à la carte or from the menu (from €13,50 for lunch and €17,90 for the evening). So, will you opt for a Pokébowl or a Volcano Roll? For dessert, treat yourself to the delicious mochi, a Japanese specialty.
The Other Dimension
The Other Dimension is the restaurant of the Ibis du Futuroscope hotel. Located in Chasseneuil-de-Poitou, Ôtre Dimension offers a giant buffet composed of fresh, quality products, renewed according to arrivals and throughout the seasons. Local producers are rigorously selected to offer you the best possible experience.
With family or friends, you can enjoy unlimited seafood, carpaccios and verrines. For the main course, you have the choice between quality meats and fish. To finish your meal, head to the yogurt bar… or to the chocolate fountain, depending on how hungry you are! The restaurant is open for lunch and dinner. Plan a budget of €18,50 for the adult menu and €12 for children.
Potato and Buckwheat
Do you want to enjoy a good crepe during your stay at Futuroscope? THE creperie restaurant Potato and Buckwheat, in Jaunay-Marigny, welcome you to an authentic place. Since 1999, the specialties of the house are Breton pancakes and pancakes, but you can also enjoy baked apples, salads and burgers. There is something for all tastes and budgets! At lunchtime, the restaurant offers a blackboard menu from €12,50.
The Tavern
Are you looking for a restaurant with character near Futuroscope? Discover Tavern specialties . This establishment, open for lunch and dinner, offers 100% homemade traditional catering. You can taste recipes that have made the reputation of the Taverns, such as sauerkraut or flamenküche, but also meats, seafood, hamburgers and salads. This warm and friendly place is ideal for taking the time to eat with family or friends during a trip to Futuroscope.
The authentic Petit Bouchon
The concept of Small Authentic Bouchon, in Chasseneuil-du-Poitou, it's local and organic food and wine. During your getaway to Futuroscope, let yourself be tempted by this independent and atypical restaurant which offers 100% homemade dishes and desserts ! The Little Stopper opens its doors to you for lunch or dinner with a menu that will delight adults and children alike.
It is renewed regularly, in a short circuit logic. The chef offers tasty and gourmet local French cuisine. To accompany your dishes, trust the cellar with a selection of organic, natural and biodynamic wines.
No time to waste at lunch?
Find your happiness among our selection of restaurants located within the park itself!