What to do around Center Parcs Bois aux Daims?
Enhance your stay at Center Parcs Bois aux Daims north of Poitiers by meeting other emblematic sites of the Vienne. Country walks between charming villages, vineyards and troglodyte sites, visits to castles, tastings of local products… Between heritage and nature, you will be amazed! Here is our selection for having fun near Center Parcs.
©
ACAP
3 castles to dream with your eyes wide open
The north of the Vienne conceals beautiful castles. History lovers or simply curious, we have selected 3 superb addresses to satisfy all tastes and all ages:
1. Château de la Mothe-Chandeniers, worthy of fairy tales
Located 10 minutes from Center Parcs, it will be difficult for you to resist the charm of La Mothe-Chandeniers! Abandoned for nearly a century following a fire, nature has reasserted itself and invited itself inside the castle, providing it with a mysterious and romantic cachet. The castle is reborn today from its ashes thanks to the donations from thousands of co-casters. A nugget not to be missed!
2. Château de Monts-sur-Guesnes, between game and history
Feast alongside of Eleanor of Aquitaine the weather a buffet, dive back into the heart of The hundred years war, get started with medieval games, take part in catapult demonstrations, become an expert on the history of Poitou … A program rich in twists and turns awaits you at the Château de Monts-sur-Guesnes, halfway between the Futuroscope park and Center Parcs.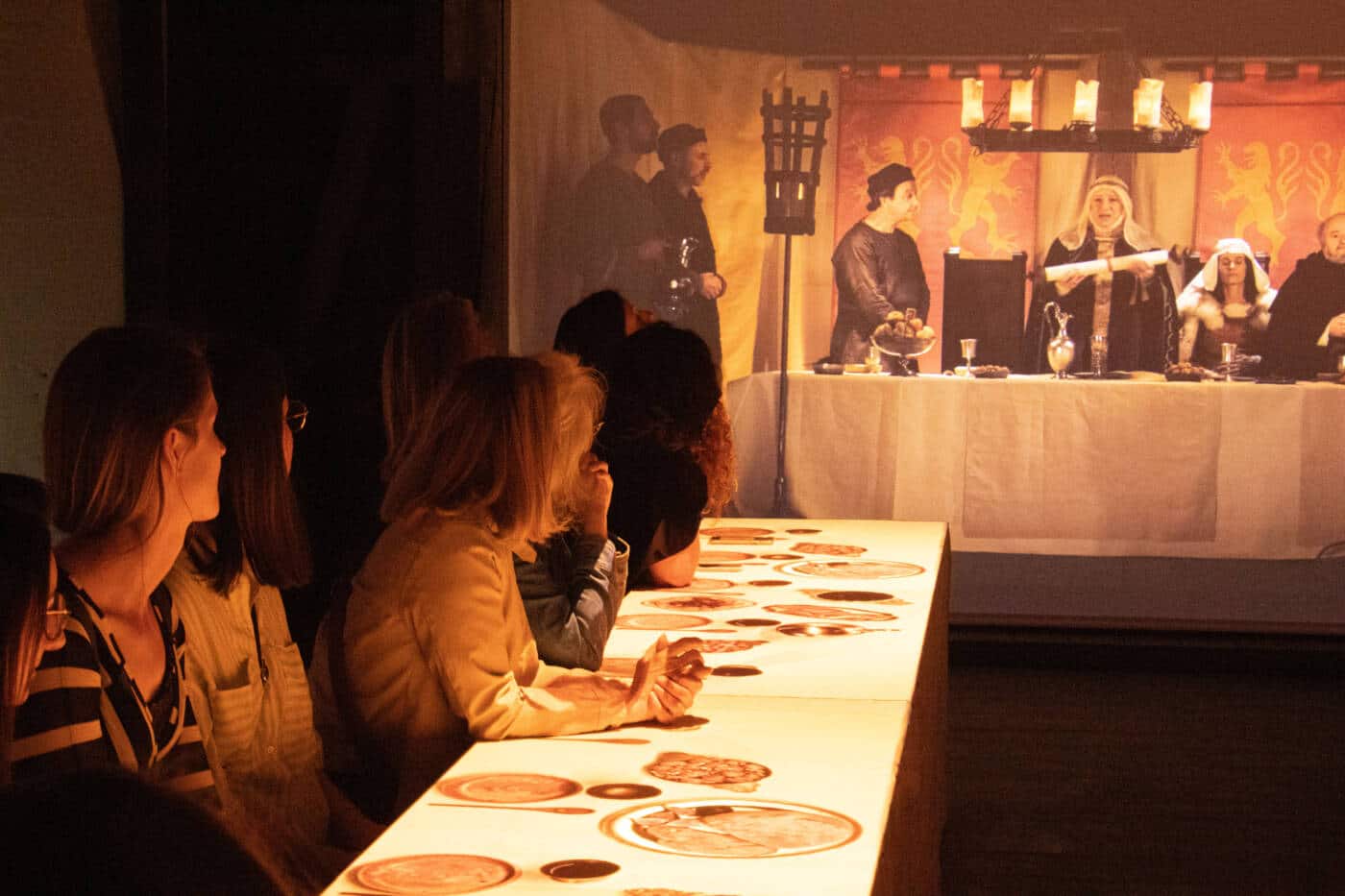 3. Château de Ternay, a chivalrous history
Stuffed with anecdotes and full of humour, the visit to the castle, led by its owner himself, Mr. de Ternay, will lead you in particular to the sumptuous park under the cedars and lime trees and in period lounges. The most daring will descend into the underground to help the knight who has lost his memory to find his identity, puzzle game elected Coup de coeur, Expériences Famille.
And as a bonus, take a detour to the Château de Coussay, surrounded by water. It is visible all year round from the outside with free access (guided tours of the interior during Heritage Days or for groups by appointment).
3 ideas for walks to get some oxygen
From 1 to 12 km, combine discovery of the region and short hike for the happiness of the whole family.
1. Moncontour and the washhouse path
For a short family outing, head to Moncontour, picturesque village punctuated with more 50 washhouses and dominated by its medieval dungeon. a 2 km course allows you to soak up the bucolic atmosphere of the place.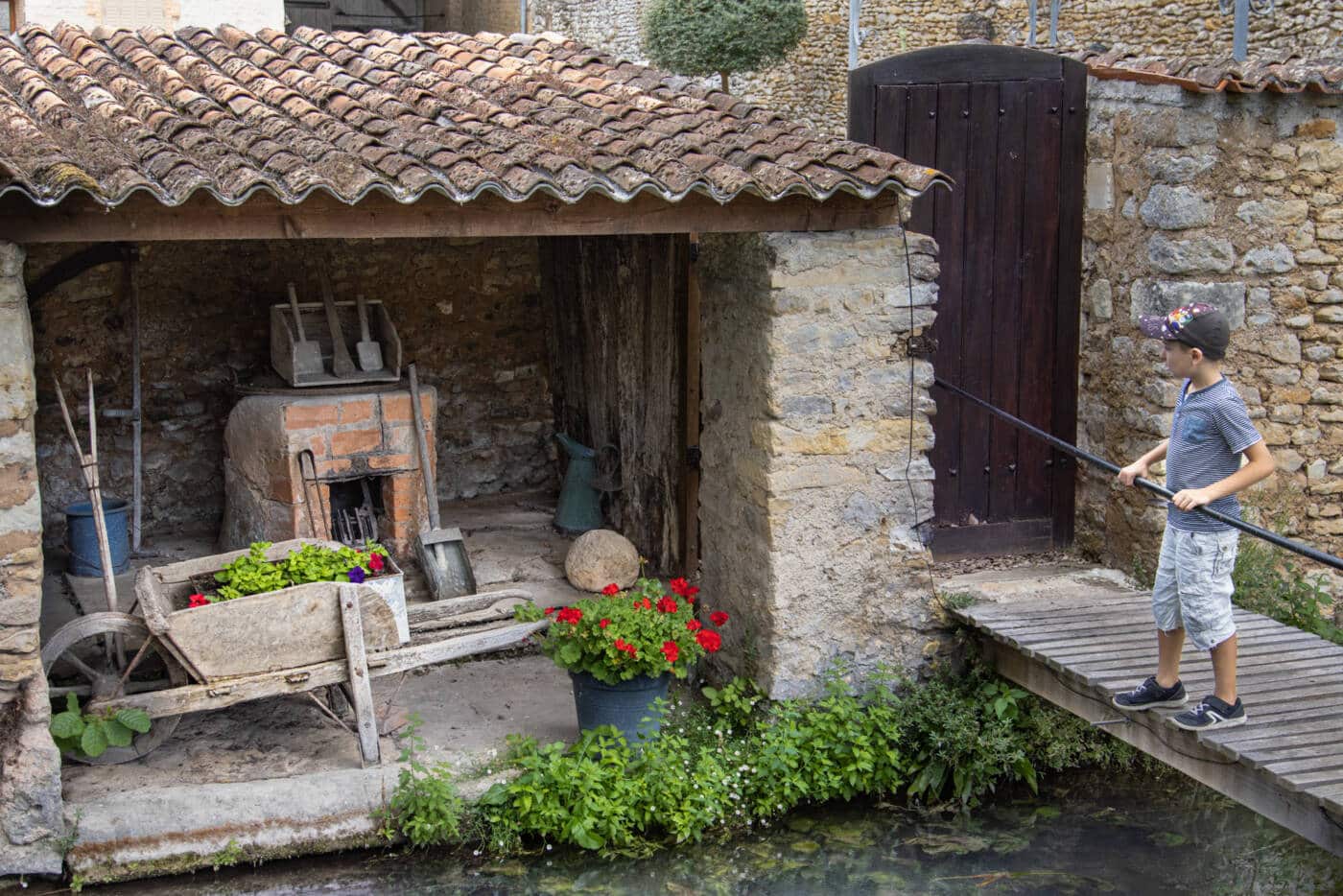 2. Vineyards and caves in the North Vienne, an irresistible combo
To take the time to soak up the local terroir, head to Pouançay, 10 minutes from Center Parcs for 12 km loop criss-crossing the troglodyte heritage et the vines. The path, entitled Entre Dive et troglos, will give you a good overview of the tufa stone and the cabernet franc or pinot blanc grape varieties of the Loire.
3. Course Tèrra Aventura : ideal short walks with the family
For a treasure hunt 2.0 while exploring the region on foot, opt for a route Tèrra Aventura . Armed with your phone and a free downloadable application, walk the characterful streets of Curcay-sur-Dive (1 km route), Loudon (4km) or Moncontour (2,5 km).
3 local products to taste to surprise your taste buds
Each region has its specialties and Poitou is no exception to the rule… Here are some products that you can taste during your visits.
1. Heading for the vineyards
Visit a local wine estate and let your palate grasp the subtlety AOC Saumur and Haut-Poitou. Among the many nuggets, the Domaine du Grand Clos and Berrye Fortress, less than 10 minutes from Center Parcs, offers a visit to the vineyard and a tasting in an exceptional setting.
Are you traveling with children? Introduce them to the profession of winegrower for a special family moment in the heart of the vineyard.
2. Underground mushrooms
It's not just in the forest that we find mushrooms. To the Bernazay mushroom farm, they grow underground! To see this phenomenon with your own eyes, go to one of the last troglodyte sites who produce it. Blond mushrooms, oyster mushrooms, shiitake mushrooms and snowballs will delight you, on sale directly on site.
3. Old-fashioned virgin walnut and hazelnut oil
Very close to Loudun, the oil mill of the rocks reveals the secrets of the artisanal production of walnut and hazelnut oil. Other specialties are to be discovered such as "Loudunoix", a local aperitif.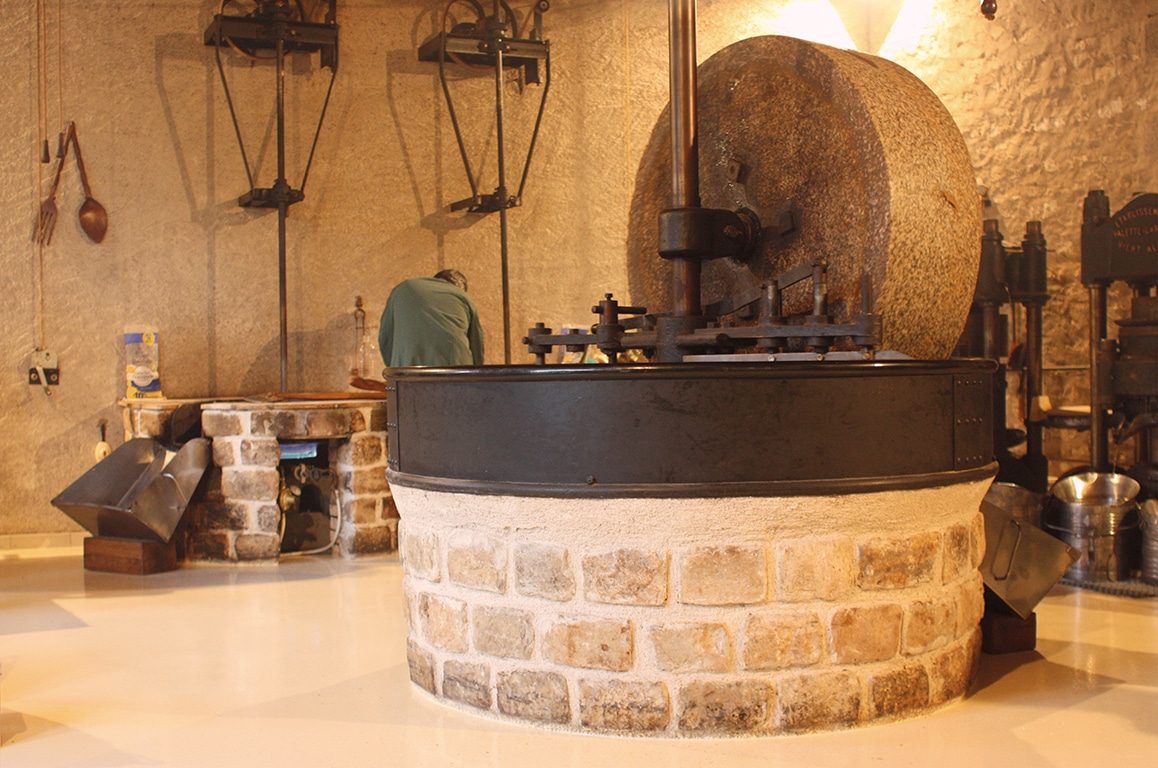 You have little time? Local products viennent to you! Direction the Comptoir du Poitou under the Center Parcs dome, Domaine du Bois aux Daims to find a selection of delicacies to take home or eat on the spot.