Where to eat in Center Parcs?
After all these activities, each as fun as the next, it's time to take the time to eat around a good table. The various restaurants at Center Parcs Bois aux Daims will please all palates, whether with regional or international flavors. More than to make your choice!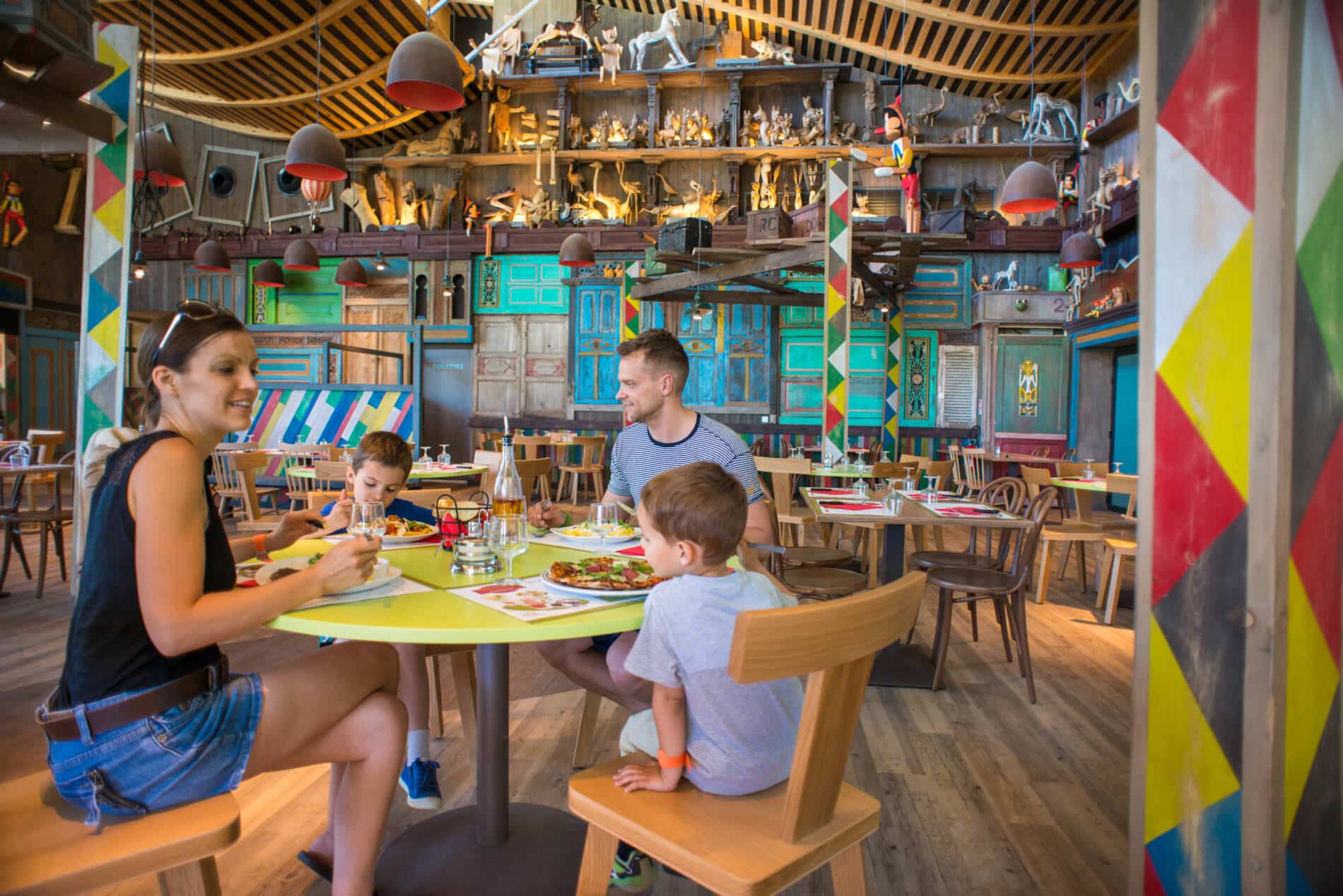 ©
Interaview
1. Cocoon Bistro
Peckish ? Morning, noon and evening the Bistrot cocoon, located under the dome, gets to work to please you. Gourmet salads, regional recipes, gourmet burgers, tapas, cocktails, waffles… everything is done so that the whole family has a good time around the table. Beautiful Asian decorative elements will make you travel from your chair. The restaurant also has a view of the lake. The perfect address for a peaceful meal!
2. Buffet Le Marché du Bois aux Deims
Here, at the Buffet Le Marché du Bois aux Daims, a wide choice of regional flavors, sweet and savory, available to you. The concept, compose the menu of your choice according to your desire and your hunger. Everyone serves themselves and fills their plate at will. A chocolate fountain will delight the greediest among you. The decoration under the sign of the circus will put stars in the eyes of the whole family.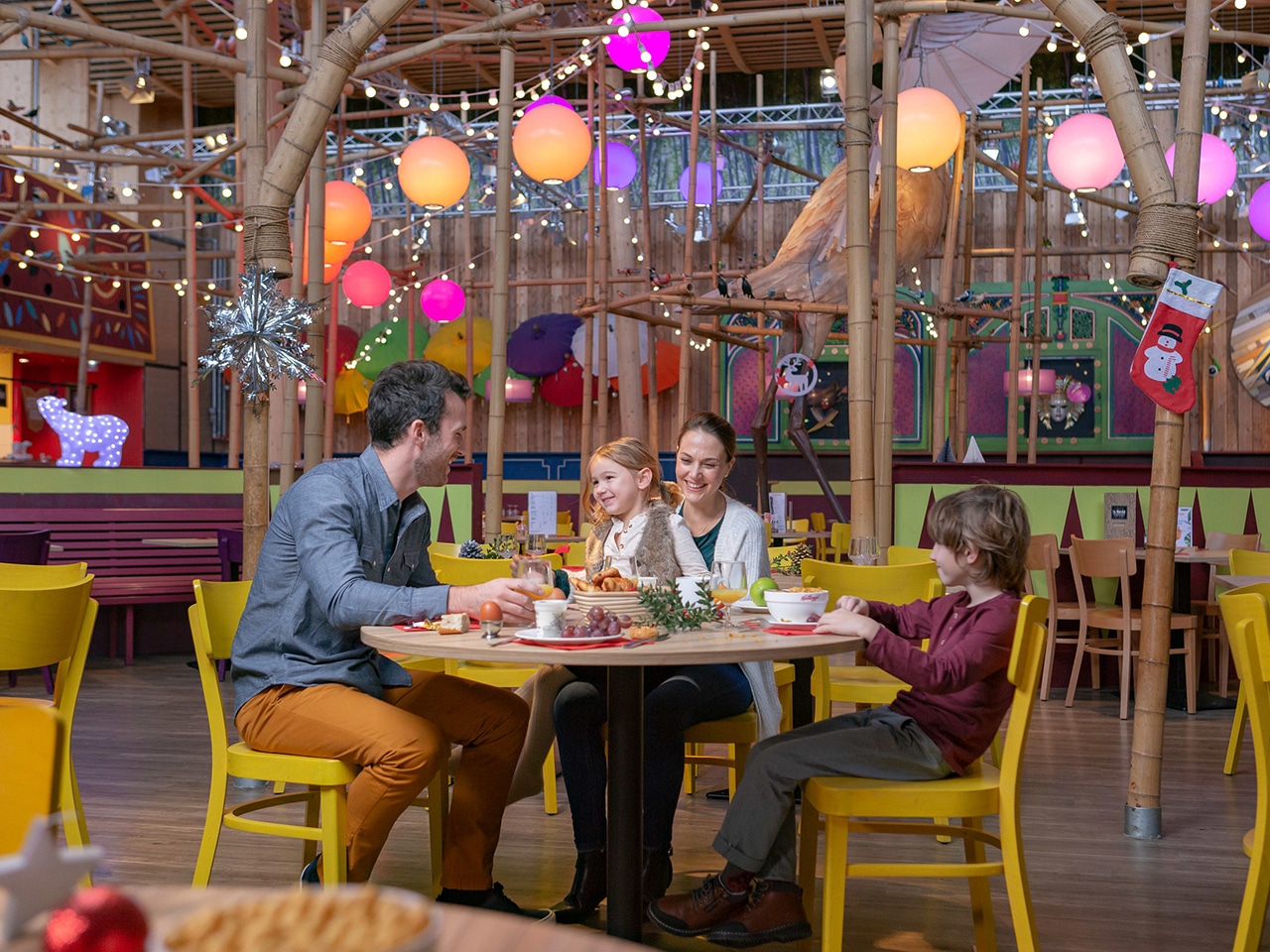 3. Italian II Giardino
Attracted by Italian flavors? Take advantage of this moment in a friendly atmosphere to taste these delicious pasta, pizza, lasagna or risotto in the Italian restaurant II Giardino, also located under the dome of the park.
4. Creperie Suzette
At any time of the day, we are always tempted by good pancakes ! Treat yourself to a gourmet break at lunch or dinner with compound pancakes and for dessert delicious pancakes or sundaes. Located within the huge "Action Factory" indoor play area, the creperie offers a ideal setting for families with young children.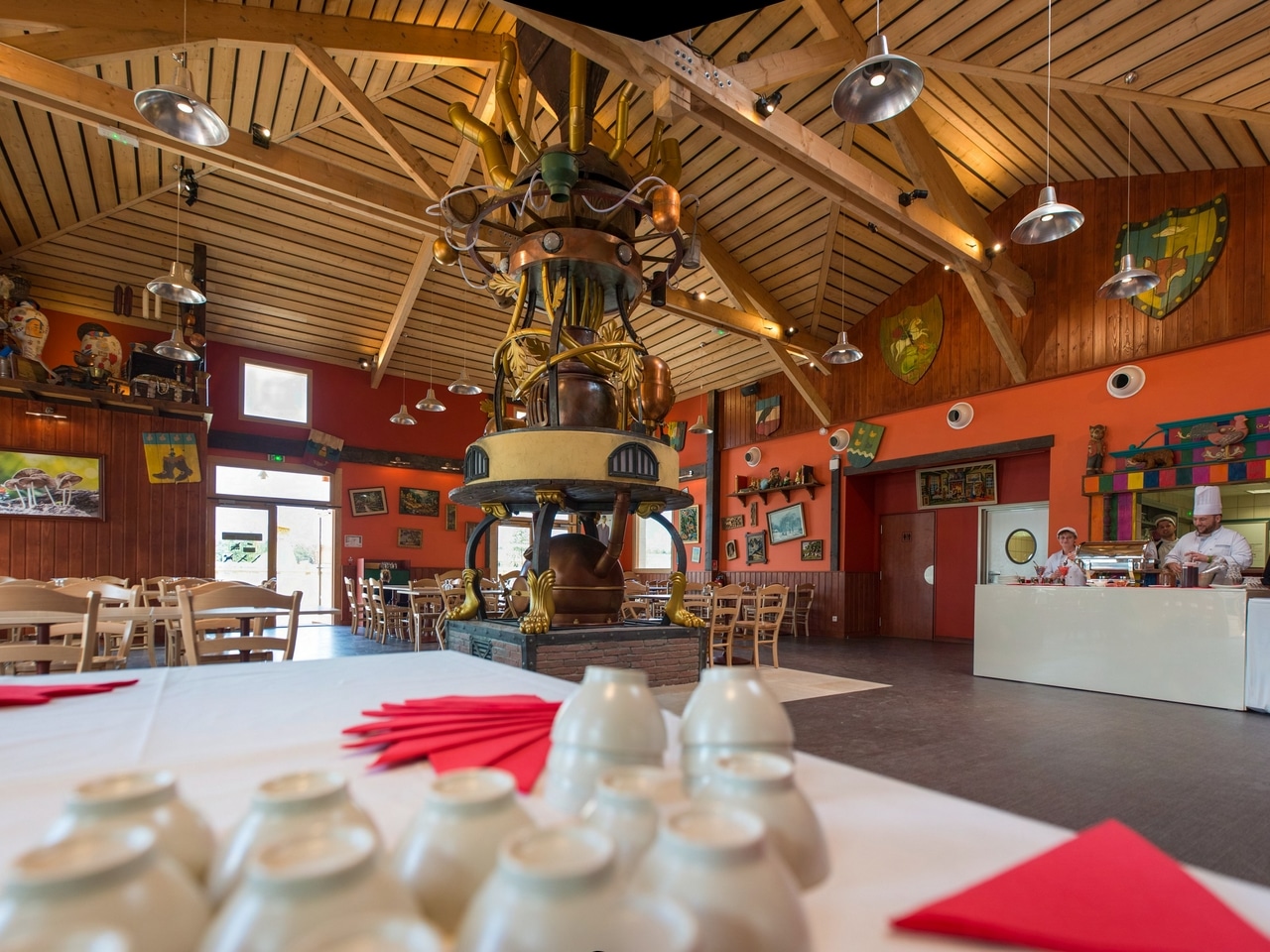 Fast-food
For a quick and efficient snack, find your favorite fast food under the dome. A wide choice is offered to you between all burgers, fries and ice cream.
Want to go to the stove?
Want to stay calm in your accommodation but don't feel like cooking? A catering service is at your disposal within Center Parcs with a possible delivery service directly to your cottage. A take-out menu is also available.
To prepare your own meals, a supermarket is available.
A stay at Center Parcs, Domaine du Bois aux Daims is also an opportunity to taste the local products, such as ground Poitou, wines from Haut-Poitou or Saumur, cheese cakes… Consider going through the Comptoir du Poitou shop , which offers a wide selection of local and local products, perfect for bringing back a souvenir of your stay in the Vienne and extend the holidays at home!