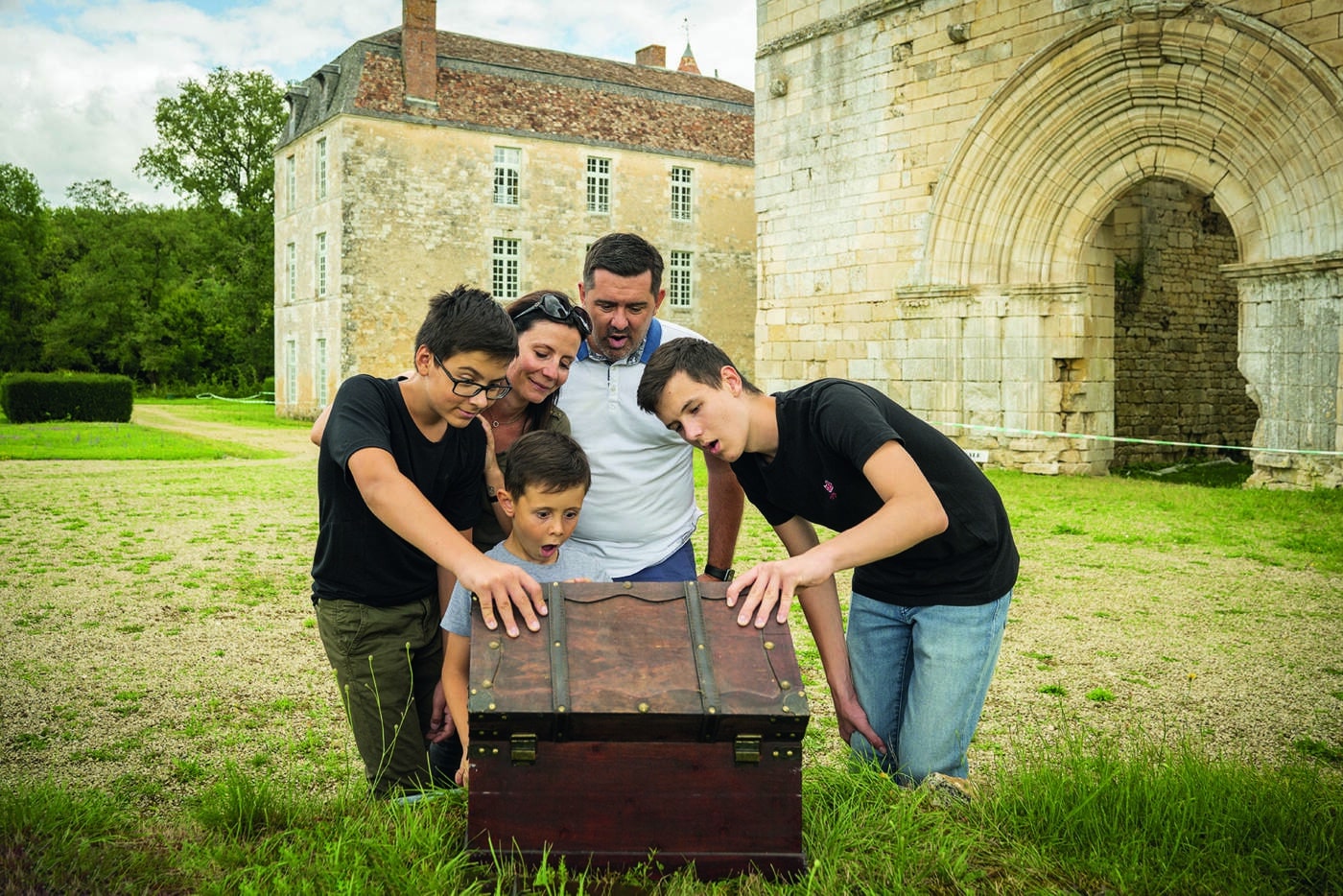 Back
Investigation and Escape game
From 7 years
History
Monument Game : Sauver la Réau
Equip yourself and repel the English!
We challenge you with an odyssey accessible to all, in a historical setting, which brings to life a significant episode of the abbey: the seat of the English cohorts of 1372.

Equip yourself with a belt full of gadgets and disguise yourself to save La Réau from the English who want to reduce it to ashes! You have 80 minutes to stop enemy troops.

This Monument Game uses the standards that make the success of adventure games in which you are the hero.

Complete your experience with the guided tour (which is offered every morning in July and August), or a self-guided tour, as desired. You will thus discover about twenty rooms furnished and decorated as if the monks had gone for a walk.

And you can also bring your picnic for lunch in the shade of the remarkable trees.


Practical information
French, English
Booking is recommended
The rates
Base rate (per person) from 10€
Free (Child under 7 years old)
Further information
Payment Methods:
Payment cards, Bank and postal cheques, Holiday vouchers, Cash
Information on the Family Experience welcome site
Royal Abbey of La Réau
Royal Abbey of La Réau
2 La Reau Road
The network
86350 SAINT-MARTIN-L'ARS
Find out more
Address
Monument Game: Save the Réau
Royal Abbey of La Reau
path of the Réau
86350 SAINT-MARTIN-L'ARS