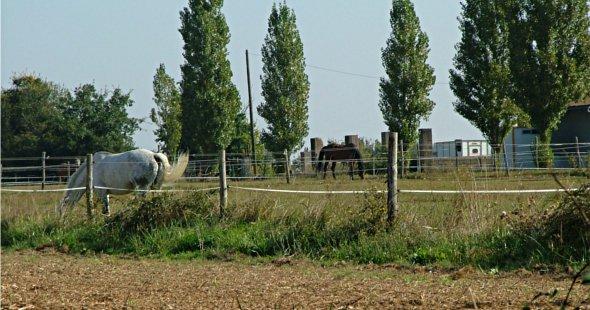 Returns
Centre équestre de la Gouraudière
The Gouraudière Equestrian Center was taken over in July 2013 by a new young, dynamic and motivated team!
Many works have been carried out and we are constantly improving our facilities to receive riders and horses in very good conditions. Today, we have an indoor carousel, 2 careers in the white sand of Fontainebleau, hard boxes as well as a large "club-house" room to eat in the warm!

We offer riders several disciplines: riding lessons, pony-games, CSO, walks, training during school holidays. We also organize small and large events on site or outside: pony baptisms, birthdays (from 6 children), competitions...
Practical information
French
Further information
Location:
In the countryside, Near a highway
Address
La Gouraudière Equestrian Center
Place called La Gouraudière
86580 VOUNEUIL-SOUS-BIARD