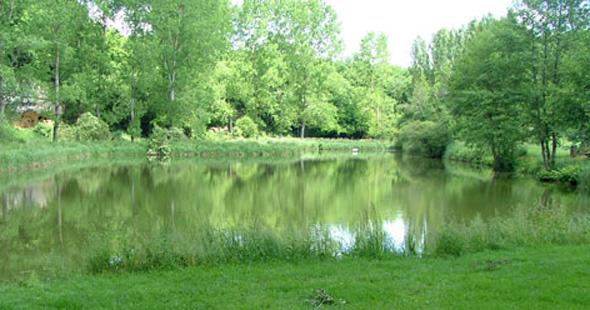 Back
Lake / site and fishing course
Plan d'eau communal le Gué de l'Ome
The pond of Gué de l'Ome is located on the edge of the communal forest, between the abbey and the battlefield where it is pleasant to walk.

Picnic tables complete this set.

Nouaillé-Maupertuis is famous for the Battle of Poitiers in 1356 where the King of France Jean le Bon was taken prisoner by the English. Every year in June, the whole village participates in the reconstruction of the famous battle: a spectacle not to be missed.

To visit: the fortified Romanesque abbey and its medieval garden.

A whole network of marked trails has been set up by the municipality, especially around the abbey.

Fishing card: get closer to the town.
Address
Communal body of water the Gué de l'Ome
86340 NOUAILLE-MAUPERTUIS