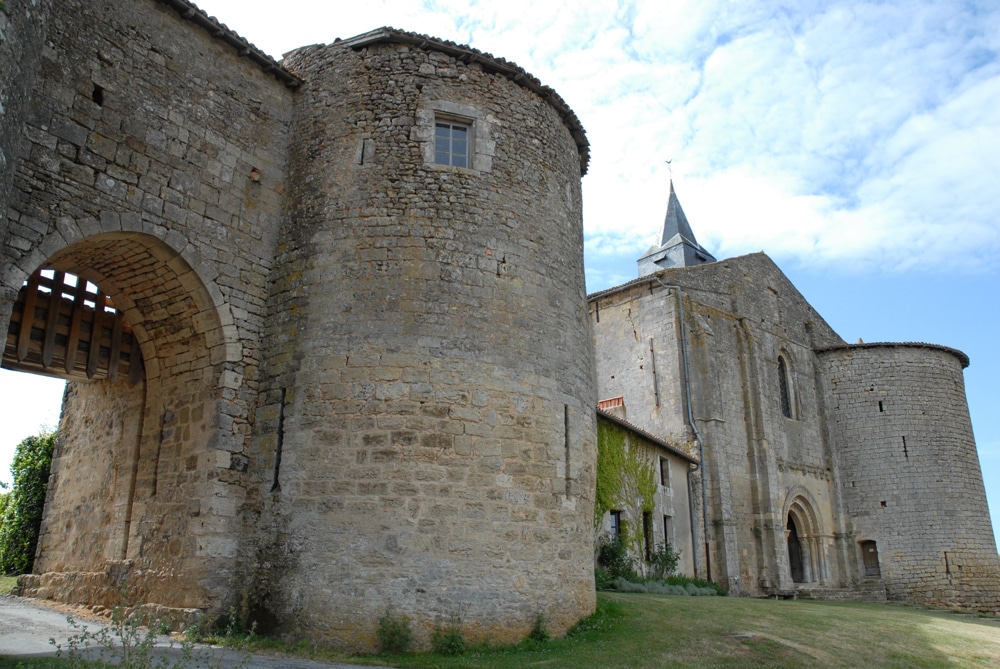 Returns
Église Prieurale Notre-Dame
As the old chapel of the fortified castle dating from the XNUMXth century, the church Eglise Prieurale Notre-Dame, of Château-Larcher, opens directly onto the old surrounding wall. A flight of steps across the glacis transformed into a lawn provides access to the gate.
The carved decoration of the Romanesque portal is very rich and particularly ornamental. The Notre-Dame church, incorporated into the fortifications, retains walls from the XNUMXth century. A defensive tower is attached to it in the XNUMXth century, and provides access to the bell tower. Two high reliefs are inlaid on each side of the altar...
A monumental pulpit, sculpted by the Cirstercian monks of the abbey of the châtelliers of Saint-Maixent, replaces the original pulpit, burnt down during the Revolution.

Visit
Conditions of visit:
Free tour
Further information
Type of site/monument/small heritage:
Church
Address
Priory Church of Our Lady
86370 CHATEAU-LARCHER