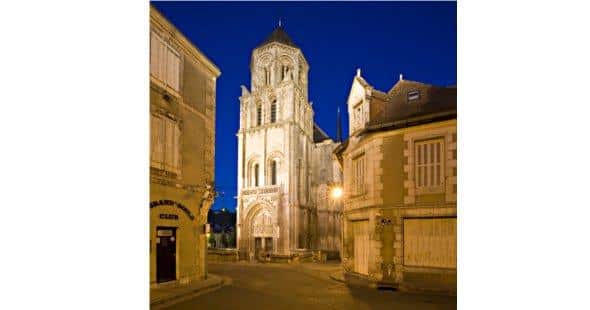 Returns
Église Sainte-Radegonde
Former church of Sainte-Marie-Hors-les-Murs, the church took, in 587, the name of the venerated saint whose tomb it has sheltered since her death: Sainte Radegonde.

A XNUMXth century forecourt provides access to the church, rebuilt in the XNUMXth and XNUMXth centuries. The western part has a beautiful Romanesque tower, also called bell tower, at the bottom of which a rich flamboyant Gothic doorway was applied at the end of the XNUMXth century. The nave, also redone in the XNUMXth century in the Western Gothic style, leads to the tomb of Sainte-Radegonde, located under the choir.

One can notice the beauty of the capitals, discover the crypt, as well as the sarcophagus in front of which is a marble statue offered by Queen Anne of Austria.
Visit
Conditions of visit:
Free tour
Further information
Type of site/monument/small heritage:
Church
Address
Sainte-Radegonde Church
1, rue Sainte-Croix
86000 POITIES