You will know everything about the cheese cake
Plump, plump and darkened cake, here is the cheese cake. You've probably heard of it before, but have you ever tasted it? Do you know the origin of this intriguing burnt crust dessert ? We tell you all about it poitevin-style cheesecake !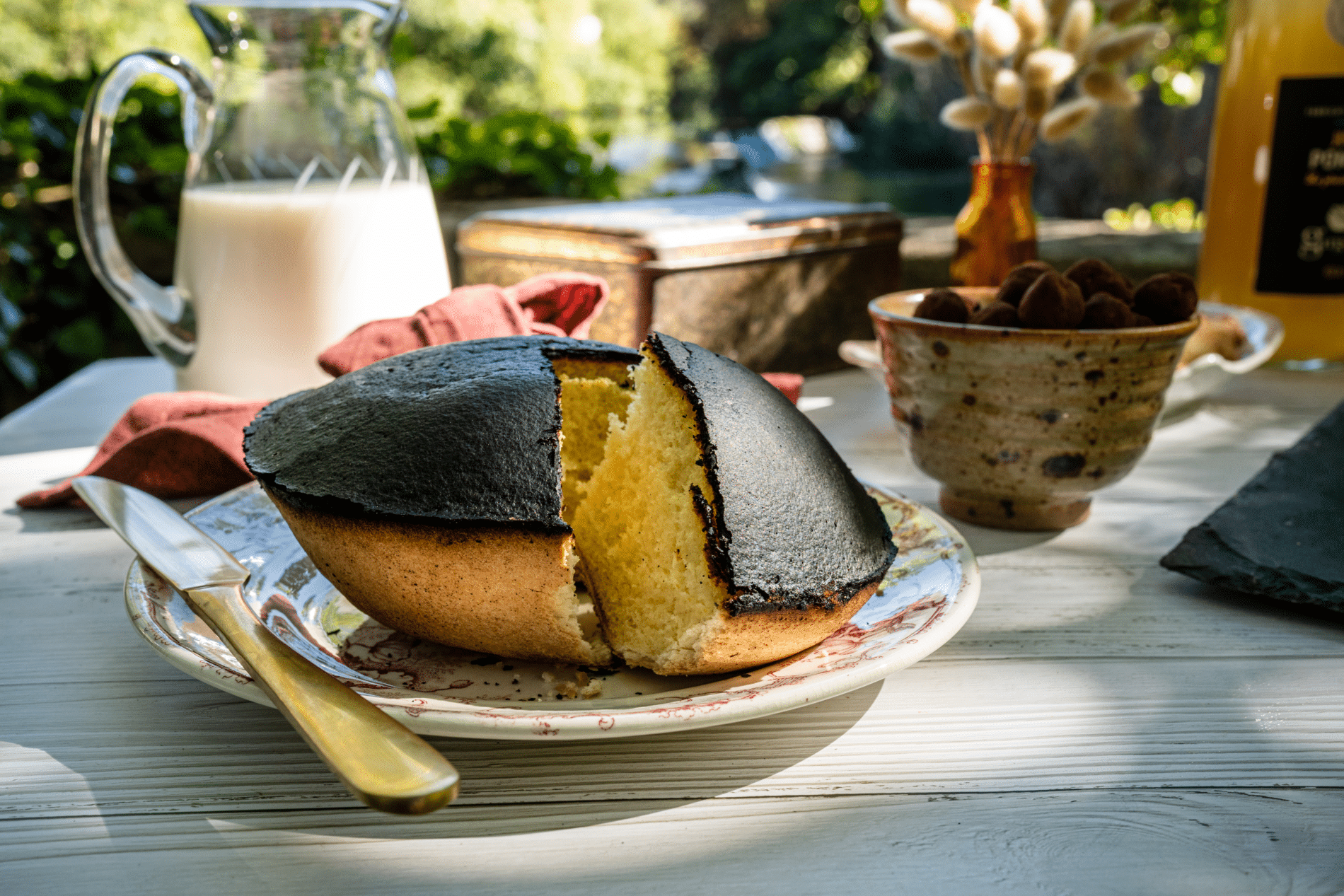 ©
Ludovic Plault & Moulin de la glacière
The origins of cheesecake
Between Poitou and Charentes, the melting heart of the cheesecake balance ! So it's hard to say where exactly this recipe comes from. What is certain is that she is always at the rendezvous of important events in the life of the Poitevins. It is not uncommon to find it among the traditional desserts of baptisms, weddings or Christmas parties.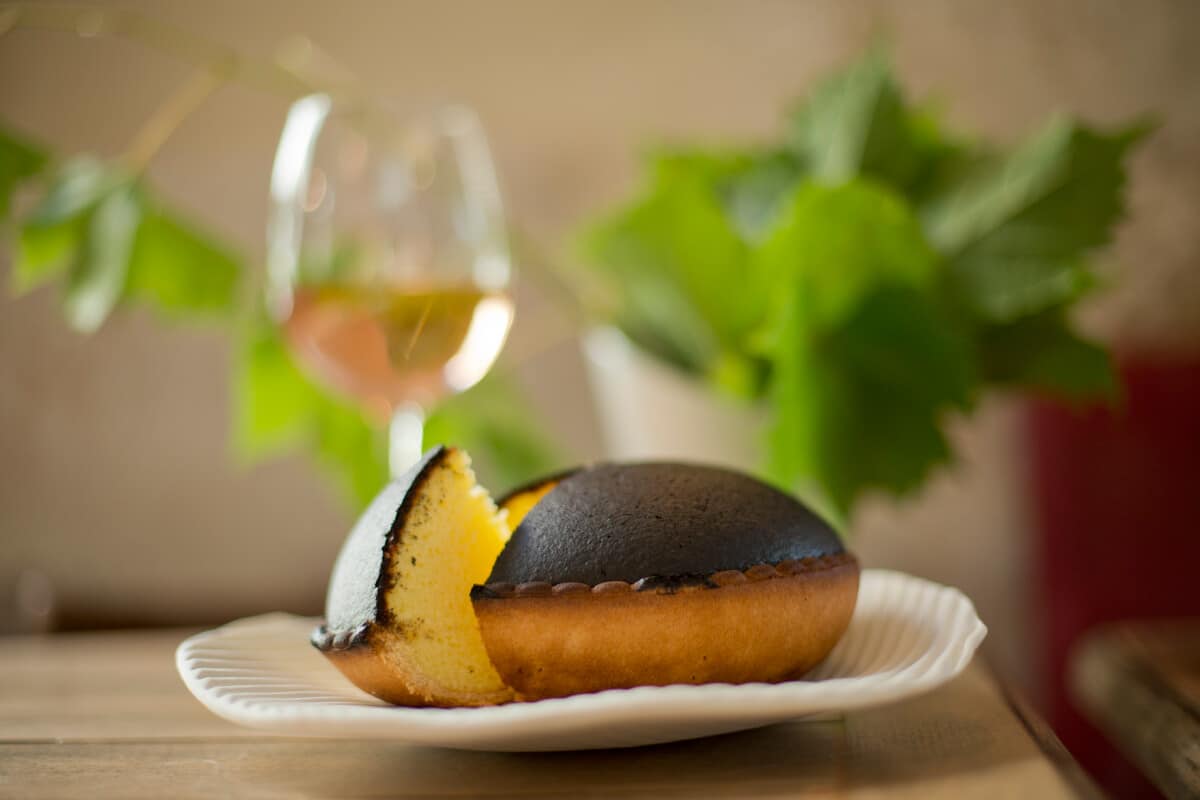 Where does the name of cheese cake come from?
The word cheese cake (or cheesecake) comes from regional patois. In the local language, still spoken by a few elders, the "tourterie" is a cake.
Some trace the origin of this specialty back to the XNUMXth century: pilgrims on their way to Santiago de Compostela already mentioned the existence of a "fromaget", a dessert made from fresh cheese discovered in the region.
Between "tourterie" and "cheese", it was enough to give its definitive name to this typical cheese tart: the cheese cake.
Why is its rind black?
From "tourterie" to "giddiness", there is only one step! Like other successful culinary specialties, the brown crab would be born from a dud of a dazed cook.
The legend that surrounds the Poitevin dessert is therefore not magical, but it does explain its accidental making. It's hard to believe that this characteristic black shell was created on purpose!
In the Poitou countryside, it was therefore tradition to cook goat cheese tarts for major family events. They were baked in farmhouse bread ovens. History reports thatone of these pies was forgotten in the oven. Upon exiting, it was clad in a rounded, completely black dome. Curiosity pushed the cook to cut it anyway. What was his surprise when he discovered a airy and soft interior, with a delicate flavor!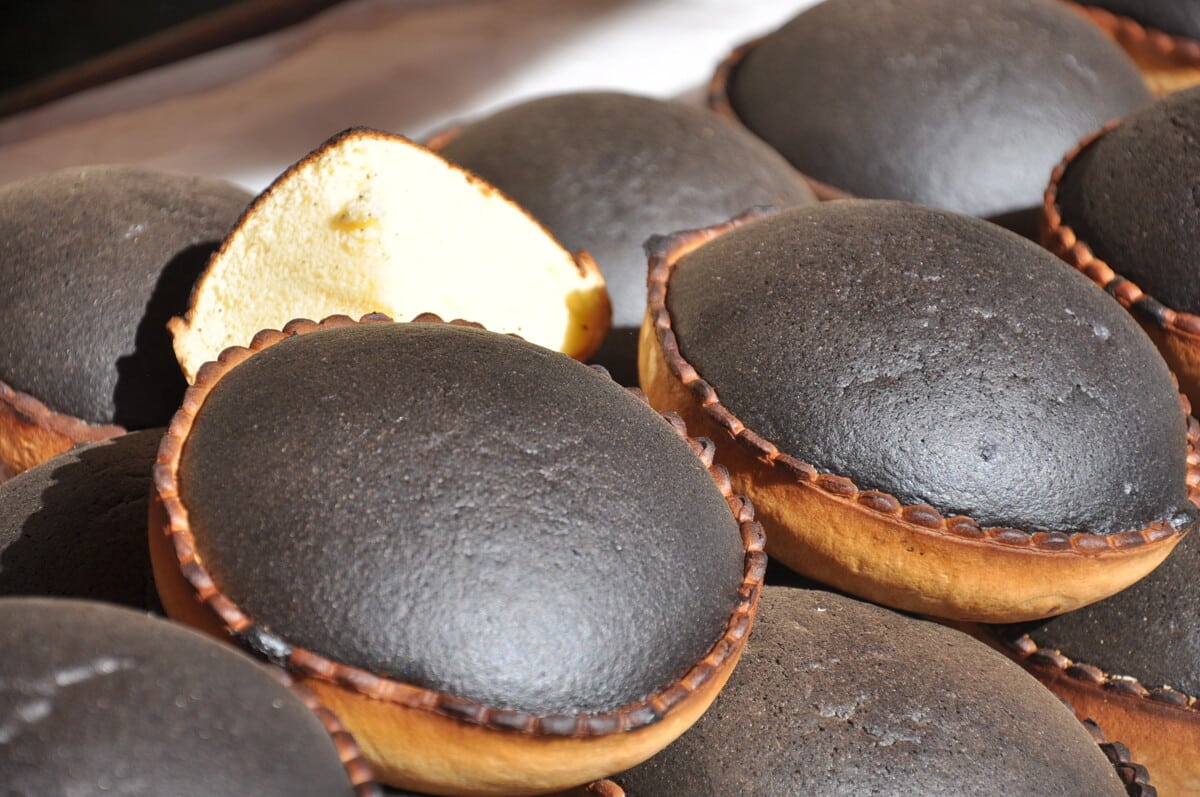 The cheese cake recipe
Like all traditional recipes, each family has its own little secret pinch, knack or personal ingredient. The principle nevertheless remains the same for all cakes: it is a puffed tart made from shortcrust pastry and made with fresh goat's or cow's cheese.
The ingredients and the process of the traditional recipe
The real recipe remains of course top secret. However, it is possible at home to get closer to the flavors of this traditional pastry.
It is first necessary to make or obtain a shortcrust pastry, to spread it thinly and to fill a mold. Don't forget to brush it with butter beforehand to make it easier to unmold. If you don't have a traditional container on hand, a springform pan or an ovenproof bowl may be suitable.
• Mix, with a whisk or mixer, 250 g of fresh, drained goat's (or cow's) cheese with 120 g of sugar and 5 cl of milk, until a homogeneous paste is obtained.
• Separate the whites of 6 eggs from their yolks
• Mix the egg yolks with the initial preparation, 60 g of flour and 10 g of cognac
• Beat the egg whites adding, when they are firm, 50 g of sugar
• Gently fold the egg whites into the cheese mixture
• Pour the mixture over the shortcrust pastry, almost to the edge of the mold
The cooking technique
One of the main tricks of this Poitevin dessert lies in its cooking. It is on it that the softness of the crab and the beauty of its emblematic black shell rests!
Before putting the preparation in the oven, preheat the oven to 280°. Put to cook during 10/15 min on the high part of the oven, until the top ofvienne black. Then lower the thermostat to 200° for 10 to 15 minutes. It's ready !
When and how to eat cheese cake?
If before tasting it, many say that this black crust is not very appetizing, it is nevertheless one of the elements which gives all its flavor to this traditional dessert. Indeed, the crispiness of the shell and its slight bitterness enhance the softness and sweetness of the interior cake, with an almost brioche consistency.
Where can I find cheese cakes?
If you do not want to spend in the kitchen, it is quite possible to get some during your escapade in the land of Futuroscope, or even elsewhere in France.
According to many opinions, the House Jahan has been making one of the best products in the region for almost 40 years. You find them in pastry shops near Poitiers airport, but also in supermarkets.
The famous Baillon House, specialist in brown crab since 1976, sells its cakes in supermarkets under the "Legends of Poitou" brand. They are just perfect with your coffee!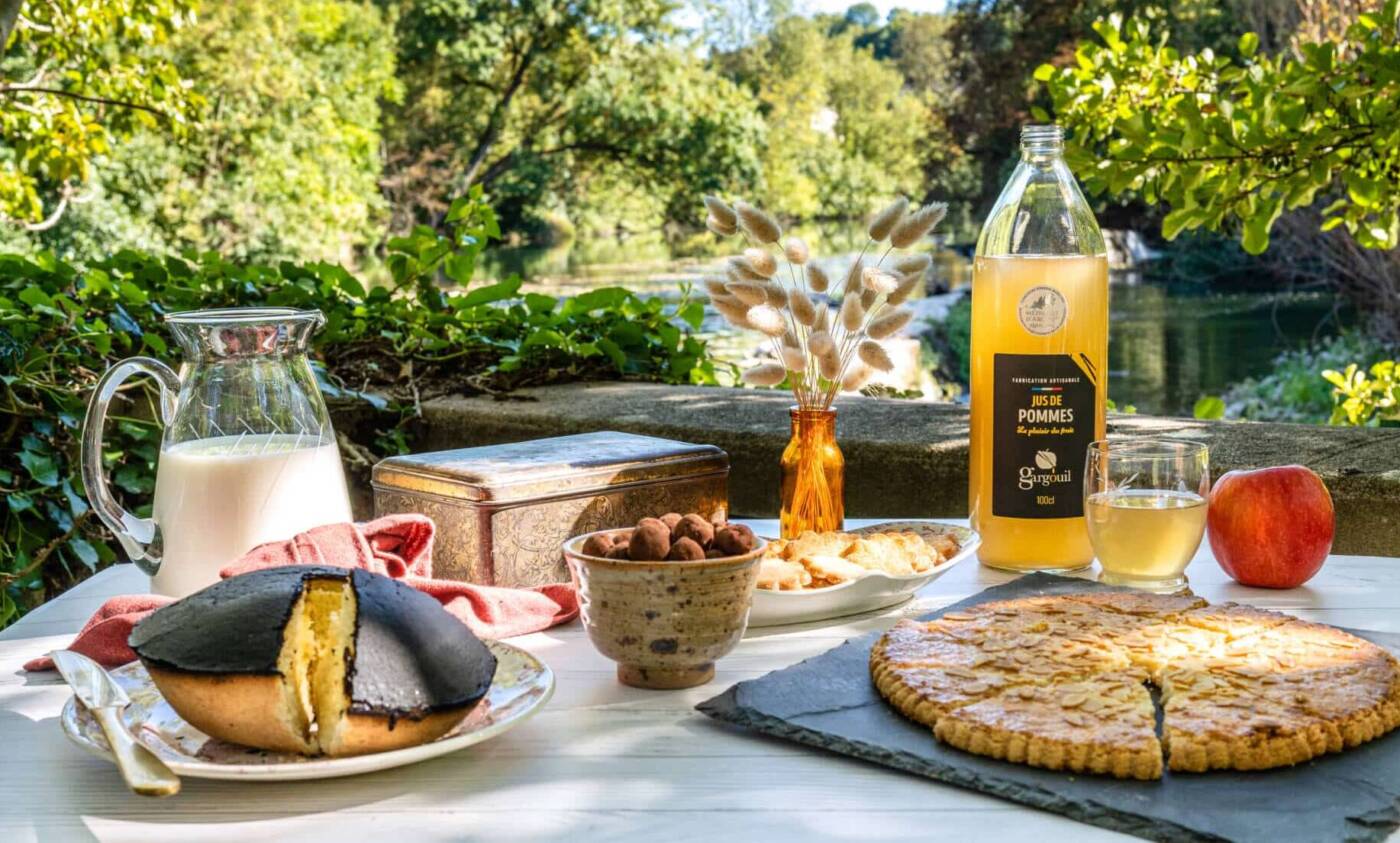 When to eat cheese cake?
This tasty Poitevin dessert is suitable for all occasions.
In the morning, combined with a good jam, it replaces traditional sandwiches for a tasty breakfast.
Its sweetness not being too marked, at aperitif time, it is eaten very well slightly warmed, with a white wine from Haut-Poitou.
As a snack, the little ones love it with a hint of honey. For an extra hint of indulgence, accompany it with a glass of apple juice from Gargoyle. A true delight !
Finally, for dessert, it perfectly complements a scoop of ice cream, compote or fruit coulis.
Our tasting advice
If you want to eat the cake hot, place it in the oven at 180° for 10 minutes, taking care not to pierce its crust.
To keep all its puffiness and crunch when tasting, it is best to cut it with a sharp knife so as not to crush it.
Now that you know everything about cheese cake, all that's left to do is taste it! And if you want to awaken your taste buds around a typical Poitevin meal, why not plan a stuffed Poitevin as a main course and a chabichou Poitou on your cheese board?