6 Craft Breweries to try in the Vienne
In recent years, the world of craft breweries is booming in the Vienne ! On your next trip to the Vienne, push the door of beer producers and meet enthusiasts. Test them local beers with original tastes, inspired by the regional terroir and live new experiences!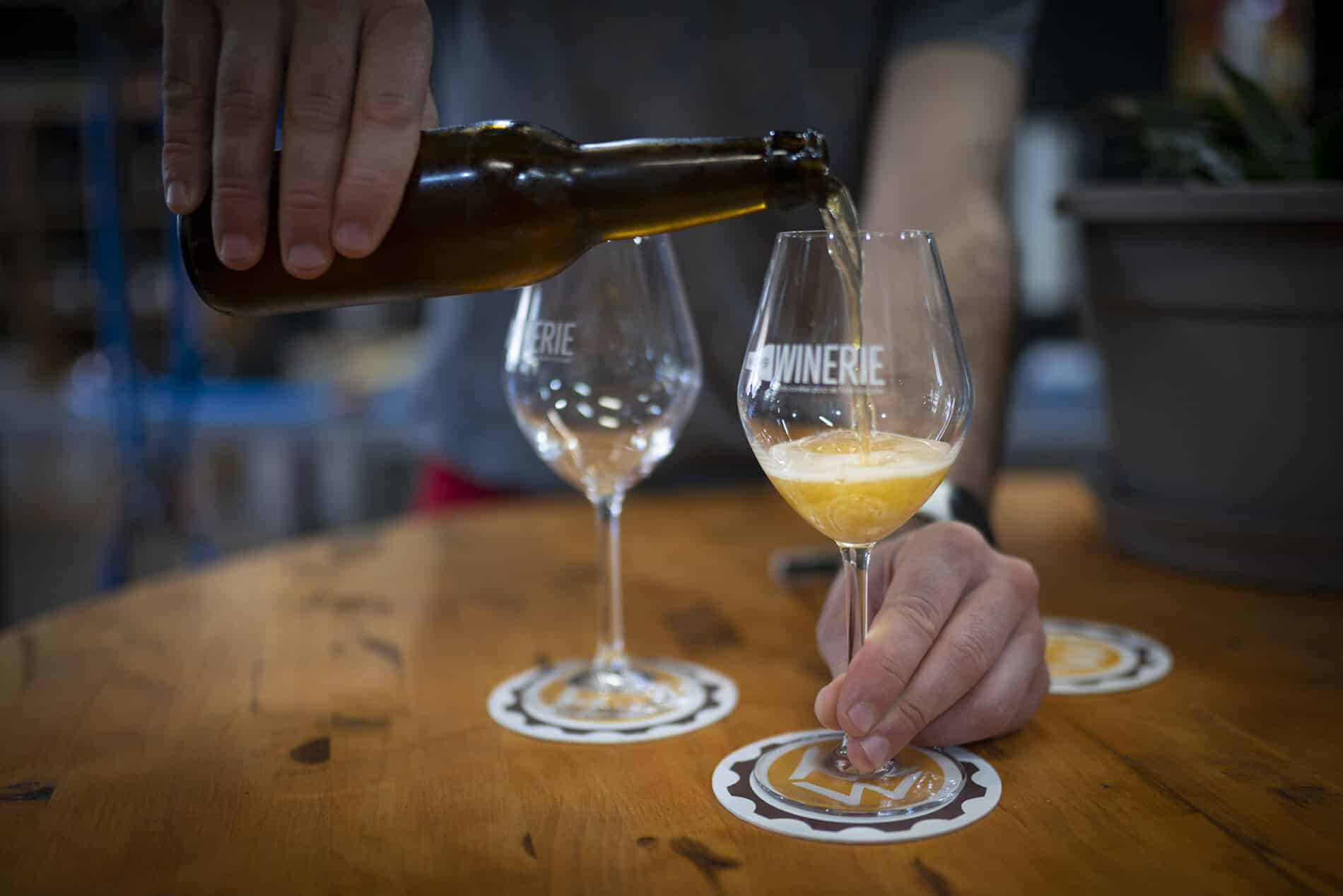 ©
Thomas JELINEK - Agence Zebrelle
1. Brasserie de Bellefois, beers brewed by a passionate person
This brasserie located not far from Poitiers, Neuville-de-Poitou, was created in 2003 by Pascal Pouilly. Passionate about beers and amateur brewer, he embarked on the crazy project of transforming an old Poitevin farm into a micro-brewery. From production to bottling, the Bellefois Brewery uses an artisanal process, a guarantee of quality and transparency. Over the years, the company has grown, until it was acquired in 2020 by ATOM group.
Today, barley is brewed in accordance with manufacturing traditions by Jonathan Teillet, master brewer.
In its warehouse, the Bellefois brewery produces a fifteen beers for all tastes: blond, white, golden, red, IPA and triple beer. A range of seasonal and organic beers (blonde, white and golden) is also available.
During your visit to Poitiers, come and taste the craft beers of Bellefois at the Brewpub , a friendly place where products are also available for sale individually, in boxes or in boxes. The microbrewery brings in food-trucks lunchtimes and evenings of the week and organizes aperitif concerts to spend gourmet and warm moments with friends or colleagues.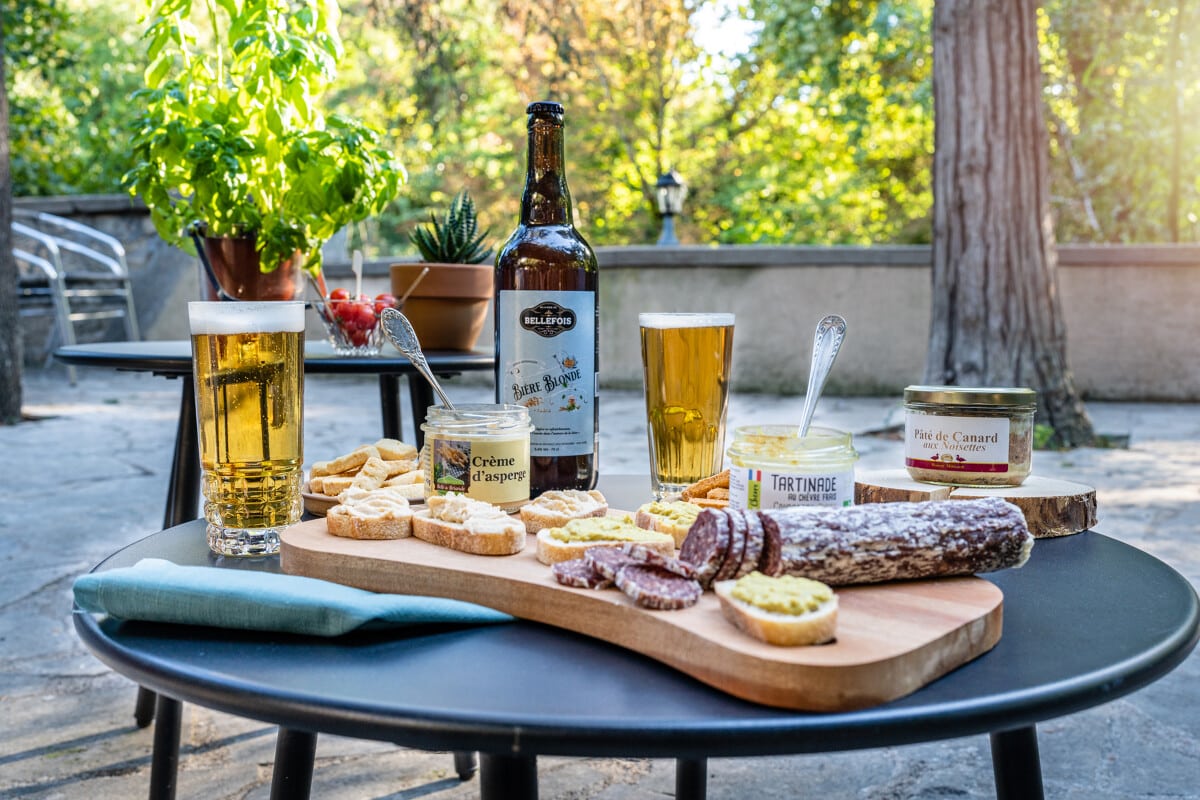 2. Les Pirates du Clain, a surge of craft and original beers
On the banks of the Clain, in Poitiers, find this quirky microbrewery, installed within the Spinning site, in Ligugé. The Clain Pirates was born from a beautiful story between friends and long-time beer enthusiasts. After brewing their beers as an amateur and refining their recipes over time, the 3 pirates decided to set up their own brewery in 2015. The beers they make are artisanal, unfiltered and unpasteurized. They are always looking for original and atypical tastes, selecting every grain of barley and the best hop cones.
This precision provides a unique and very fragrant taste to their creations. La Pétroleuse is an Amber ale with notes of caramel and red fruits, while Oni no Kawa is a white beer made from Japanese sencha green tea.
The Pirates du Clain beers can be tasted in various points of sale in Poitiers: wine shops, bars and restaurants, or even at the Comptoir du Poitou shop at the House of Tourism and Terroir of Poitiers. You also have the possibility of savoring them directly on site, in Ligugé, during the Factory Market every Friday and Saturday afternoon.
3. Little Belgique, beers brewed according to the Belgian tradition
La Brewery Little Belgium is located in Loudunais country, in Pouant. In a huge hangar, the master brewer Benoît Saint Mard, originally from Belgium, produces beers on lees, unfiltered and brewed on site according to Belgian tradition, alongside Laurent and Céline Gallay.
Little Belgium offers 5 ranges of beers, for all tastes. The most popular are L'Élégante, a subtly fruity and floral blond beer, L'Insolente, a golden blond with rich and powerful aromas and La Flamboyante, a red beer with subtle coffee aromas.
To taste Little Belgique beers, go directly to Pouant. The 3 partners installed a tasting room and a sales shop to taste the products in a friendly atmosphere.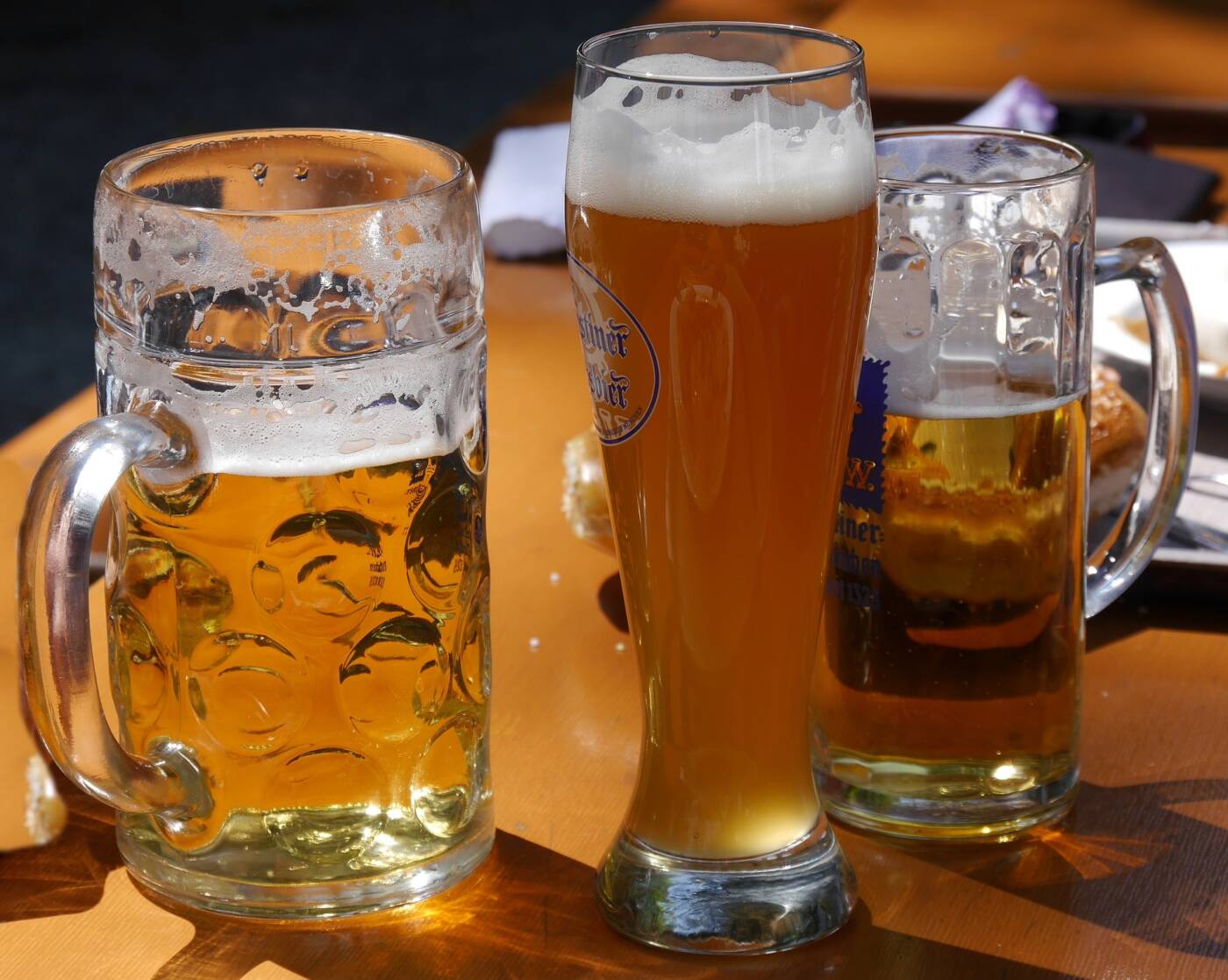 4. Microwinerie in Roiffé, beer…and wine!
Au Domaine de Roiffe, the Microwinery was born from the encounter between a sommelier, a brewer and a creator of experiences. Passionate about the world of wine and beer, Nicolas, Kevin and Léo welcome you in a warm and fun setting. Through eunique tasting experiences and tailor-made creations, discover or rediscover these popular drinks, made by hand on site.
With family, friends or colleagues, take part in wine and beer tasting workshops, create your own brew or cuvée of wines and go home with your drink!
5. Montmorillon beers, steeped in history
The brewery of Montmorillon was born in 1843 in the town of the same name, in the heart of Poitou. Faced with success, the beers are sold and recognized throughout France at this time.
After its closure in 1963, Montmorillon beers reborn from its ashes in 2015 thanks to François Guillon, a native of the region. By producing artisanal quality products, organic and made in France, it allows residents to find their local beer. François Guillon produces different ranges of gourmet, epicurean and festive beers, to accompany moments of life and conviviality. It also offers homemade lemonades.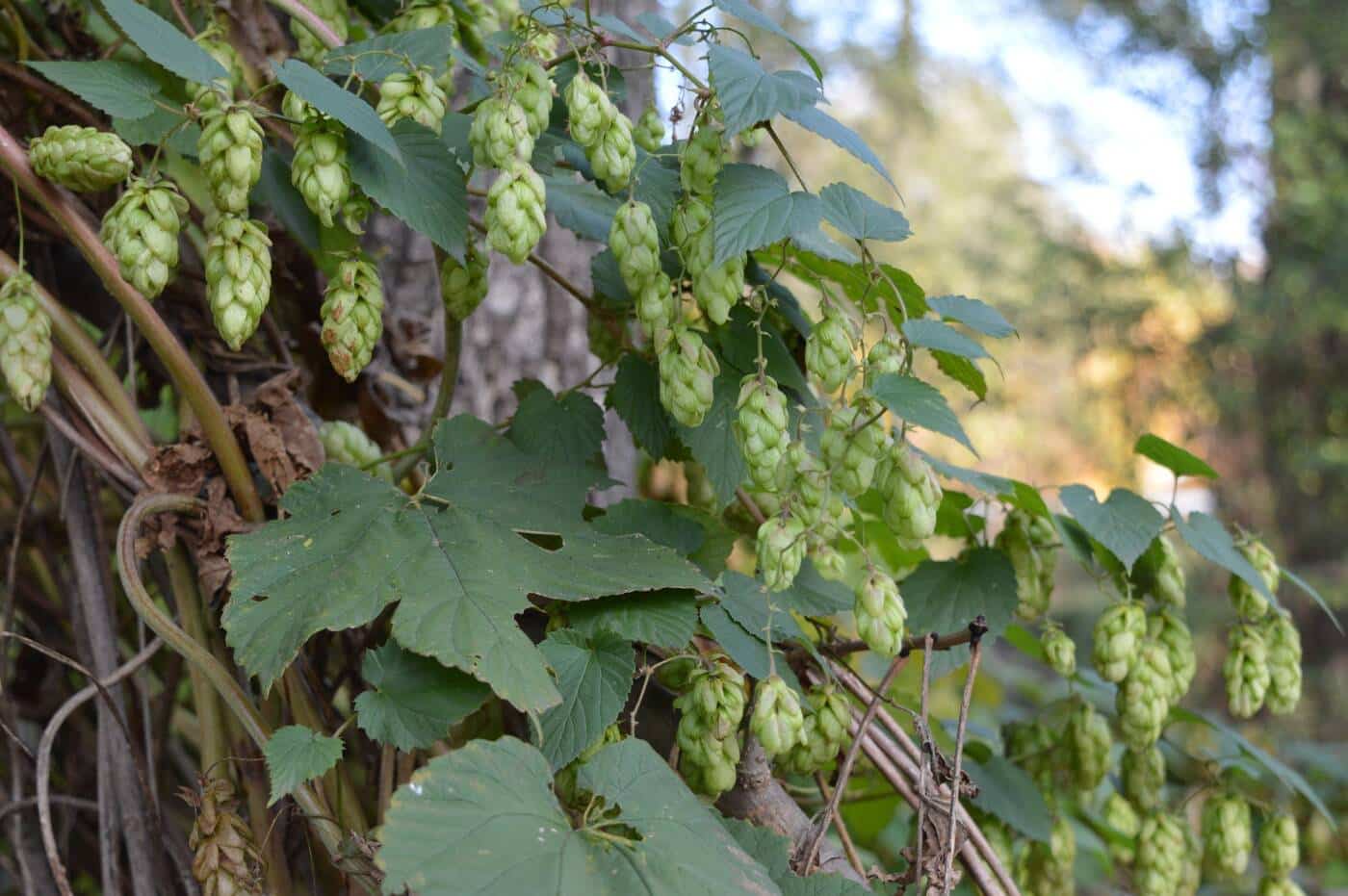 6. La Nobilienne, a family project
The Nobilian is a family adventure created in 2019 by 2 brothers, Arthur and Nicolas Irani. On their farm located at Nouaille-Maupertuis, Nicolas, the eldest, is responsible for organic vegetable production to be transformed into jars and Arthur makes craft beers.
The 2 brothers offer different ranges of beers: the Crue du Miosson, a blond with citrus notes, the Raoul du Fou, an amber with caramel flavors or the Blanc-Bec, a light and floral white. They also make a seasonal beer, which varies with the season and the mood.
Passing through Poitiers? Also taste the wines AOC Haut-Poitou and AOP Saumur Nord wines Vienne .