What to do around Poitiers?
Museums, churches, hotels… everyone knows there is no shortage of visits in the center of Poitiers. Notice to Poitevins and tourists looking for something new: go to the surroundings of the city to discover many new activities ! What to do around Poitiers? Here are some good ideas.
©
ACAP - Sandrine DUVIGNAC
Poitiers, a remarkable city of art and history
Located in the west of France, in the north of New Aquitaine, only 1h30 by TGV from Paris, the city of Poitiers is a town full of charm…
dubbed the city of 100 steeples, she is known for the richness of its cultural heritage. While strolling in the center of the Poitevine city, you will discover many architectural jewels:
• St. Peter's Cathedral
• The Sainte-Croix museum
• Saint-Hilaire church
• The Saint-Jean baptistery
• The Church of Notre-Dame-la-Grande
• The palace of the Counts of Poitou and Dukes of Aquitaine
• City Hall
And that's not counting the thousand and one other activities to do in Poitiers! Hiking in the heart of nature, canoeing in La Pictave Guiguette, lunch at restaurant, small drink on the terrace, hectic escape game, family walk in the park… the city is full of owls places to visit !
Activities to do around Poitiers
Now you know what to do in Poitiers. Want to change the scenery for your next outing? Do not hesitate to explore the surroundings of the Poitevine city! The Land of Futuroscope is home to real nuggets just waiting to be revealed...
Visit of Saint-Benoît and its green surroundings
So, what to do around Poitiers? First of all, direction Saint-Benoît, a city which seduces by its splendid natural spaces.
Between valleys and rivers, the town of Saint-Benoît offers a wide choice of outdoor activities: horse riding, paddle, canoe-kayak rental, tree climbing, zip line... you will be spoiled for choice.
And how about a playful visit of Saint-Benoit ? With the free app Terra Adventure, go on an adventure in the heart of the city. Young and old alike will embark on a thrilling life-size treasure hunt; the opportunity to explore every corner of the town while having fun.
A unique experience at the gates of Futuroscope
Second must-see place near Poitiers: the Futuroscope park. Known throughout France and Europe, Futuroscope offersamazing shows and entertainment. Inspired by the worlds of cinema and digital, it invites you to experience unforgettable moments thanks to the magic of new technologies.
Besides, have you ever wanted to fly? Man's oldest dream is now becoming a reality with zerOgravity ! Located in Chasseneuil-du-Poitou, at the gates of Futuroscope, 13 minutes from Poitiers, this indoor skydiving center is accessible from the age of 5 years. It allows both children and adults to learn to fly in a wind tunnel in complete safety. A breathtaking experience!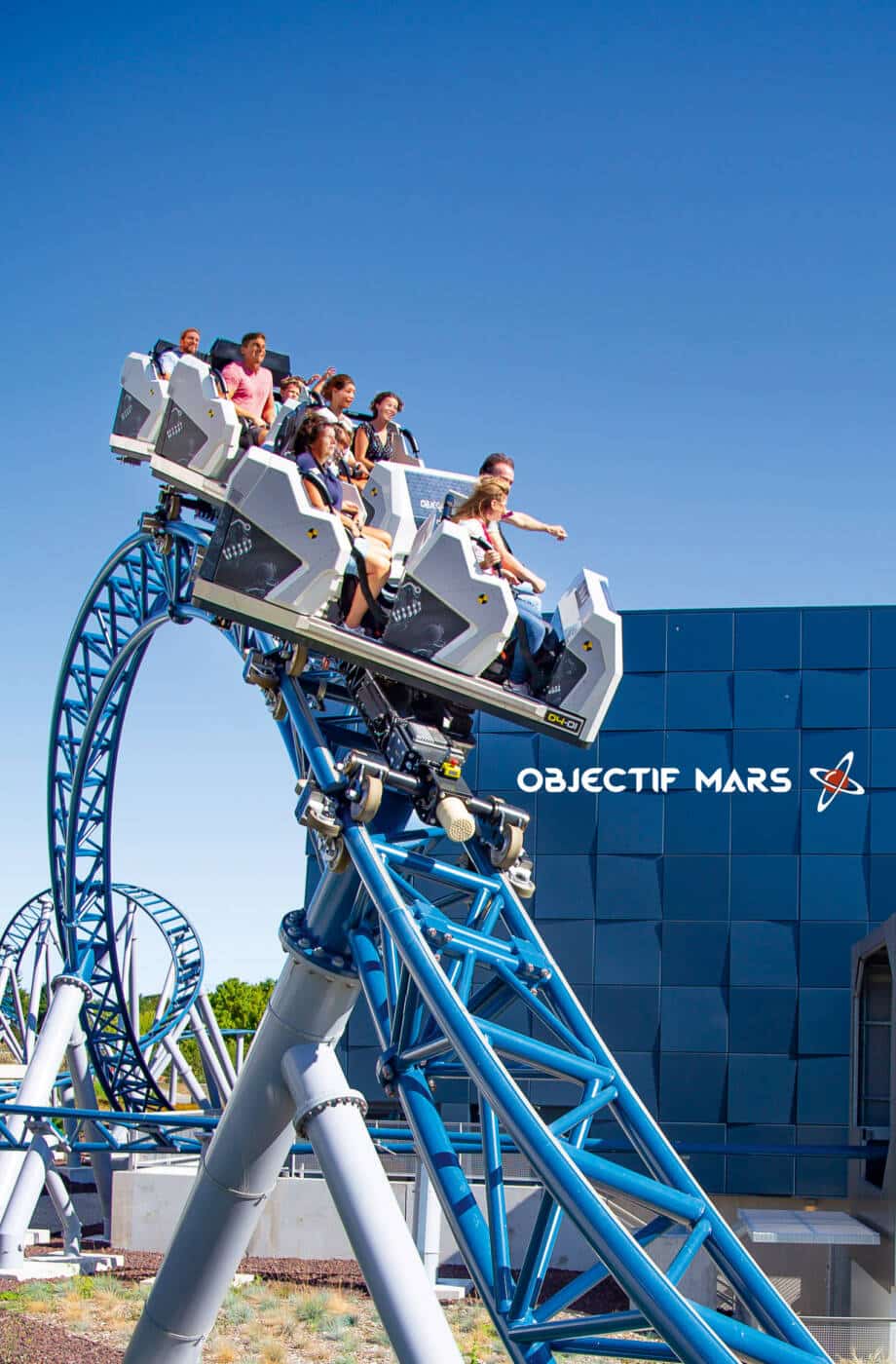 Passage to Chauvigny, a fabulous medieval city
Only 20 minutes from Poitiers, Chauvigny worth the detour. This city full of charm and authenticity is home to many medieval treasures. You can admire five castles or their remains : Bishops' castle, Harcourt castle, Flins castle, Gouzon keep or Montléon fortress... so many exceptional places to visit. The town is also home to the collegiate church of Saint-Pierre and the church of Saint-Pierre-les-Eglises; 2 jewels of Romanesque Art.
To discover Chauvigny and its thousand and one riches, nothing better than geocaching. Always thanks to free online application Terra Adventure, start a frenzied treasure hunt.
Get caught up in the game and flush out the Poï'z; a nice way to walk all the streets of Chauvigny.
Lusignan, the city between history and mythology
Among the medieval cities not far from Poitiers, there are also Lusignan. You might fall in love with its charming alleys, its sumptuous half-timbered houses and its breathtaking natural landscapes...
Did you know ? Lusignan is home to a fascinating legend; that of the Fairy Melusine, a female character from folk tales of the Middle Ages, at the origin of the construction of many medieval buildings in Poitou. And, great news, Terra Aventura offers a route that is specifically dedicated to it. Don't wait any longer to add a little touch of magic to your daily life!
Walk in the woods of Givray-Saint-Pierre
Notice to nature lovers: do not miss the beauty of the woods of Givray ! And for that, head to the Domaine de Givray, just a few km south of Poitiers, in the town of Ligugé. This extraordinary wooded park of nearly 210 hectares is the place ideal for a picnic or a family outing.
As you walk, you will have the opportunity to admire all kinds of plant species. But the woods of Givray are above all the landmark of the cedars. From the green cedars of Lebanon to the blue cedars of the Atlas, there is something for everyone. Some of these magnificent trees are over 250 years old and reach up to 35 m in height; don't forget to photograph this majestic natural spectacle!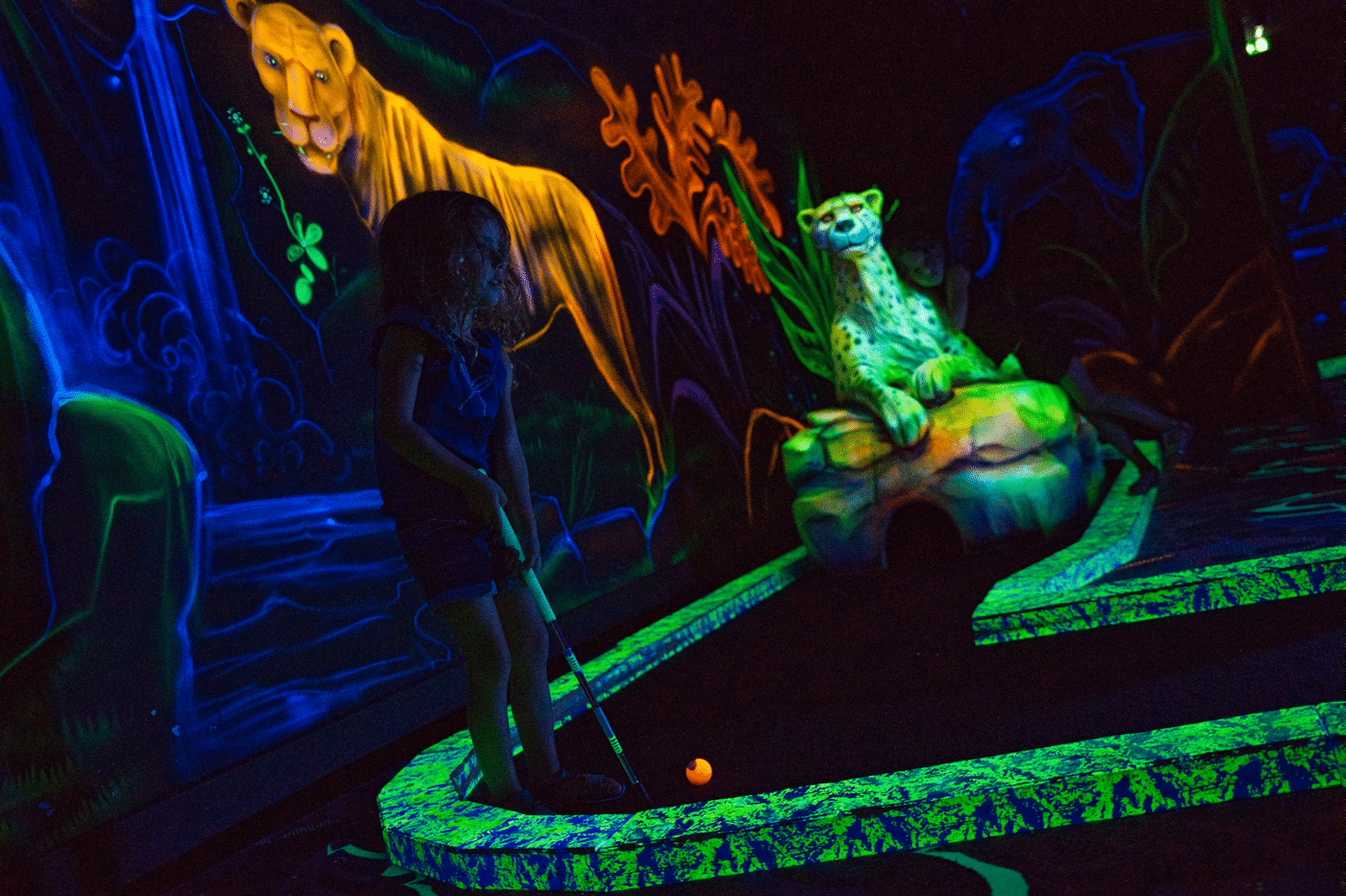 The Game Parc: a wide choice of indoor activities
What to do around Poitiers when the weather is acting up? In rainy weather, extreme cold or a heat wave, come and take refuge in the Game Park ! This leisure complex is located Migné, about 25 minutes by car from Poitiers. To get there, just take the N147 exit towards Futuroscope. And I promise, you won't get bored here! This center dedicated to entertainment is open every day of the week, even Sundays and public holidays. He offers a a large number of activities for young and old: 5-a-side football, squash, quiz room, laser game, mini golf, bow fights, bubble football, children's games on Pirate Island... at Game Parc, everything is planned to have a good time with family or friends. The establishment even offers special offers for birthdays, brides and grooms, works councils and other groups. An address to carefully note in your diary!
Canoe-kayak rental in Chasseneuil du Poitou
The city of Futuroscope, Chasseneuil-du-Poitou, is a good place to live. Its town center is appreciated for its tranquility and friendliness. There are attractive places to stroll, between river, leisure areas and flower gardens. Ideally located on the edge of the Clain, Chasseneuil-du-Poitou is particularly popular with water sports enthusiasts. How about a charming trip on the banks of Clain by canoe-kayak ? To organize this attractive getaway, go to the Parc du Clos de la Ribaudiere . You will find a professional canoe-kayak rental club; the opportunity to treat yourself to a pleasant day on the water during the summer season. The club also offers night outings for an atypical version!
Notice to fans of big cars: dare karting!
Have you always secretly dreamed of being a racing driver? For a moment, take the wheel and take up this ambitious challenge! Discover it New-Kart, a famous karting around Poitiers, located at Migné, near the Futuroscope. Accessible from 7 years old, New Kart invites you to get your adrenaline pumping throughout a thrilling car circuit. Different formulas are available to you for a duration of 10 or 20 minutes: F1 type timing, night driving with a lit track... Treat yourself to a moment rich in thrills! The little extra of New Kart: the bar, where you can quietly sip a drink on the terrace. On reservation, it is even possible to eat on site.
Moment of nostalgia with the Museum of Popular Art
Activities to do around Poitiers: to end this list on a high note, head to At Manuel's, an astonishing Folk Art museum open since 1977. Also located in the town of Migné-Auxances, a few kilometers from the center of Poitiers, this original establishment is worth a visit. You can contemplate all the disconcerting finds of Manuel Ribeiro, the founder of the place, who is none other than a passionate traveler and collector. He has brought together a large catalog of objects from the past that can only arouse your curiosity: from the 1912 Renault AX to the Merlin steam engines, including the Sikorsky helicopter or the Michaux velocipede, there are 2 m000 of exhibition waiting for you!
Visit of the Château de Chauvigny, canoe-kayak rental, detour to the Museum of Popular Art, route with Terra Aventura, hike in the town of Saint-Benoît… so, what activity around Poitiers are you going to start with? We wish you in advance a pleasant moment in the Land of Futuroscope!
Going out in Poitiers
Want to go out in Poitiers? Good news, impossible to get bored! The capital of the former Poitou-Charentes region is full of nice places to discover. So, advice to epicureans, we share with you our…
We are going out tonight !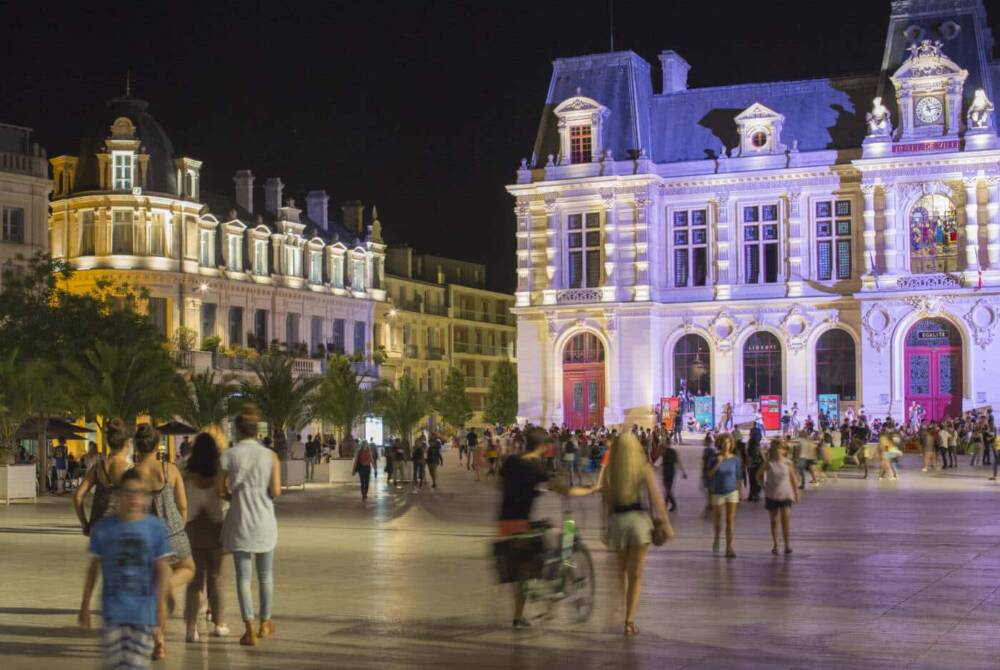 ©
Sébastien LAVAL
What to do in Poitiers with the family?
It's not just Futuroscope that makes Poitiers a family destination par excellence. Animal park, dynamic activities, fun heritage tours, geocaching, hotel and restaurants adapted to …
Let's go !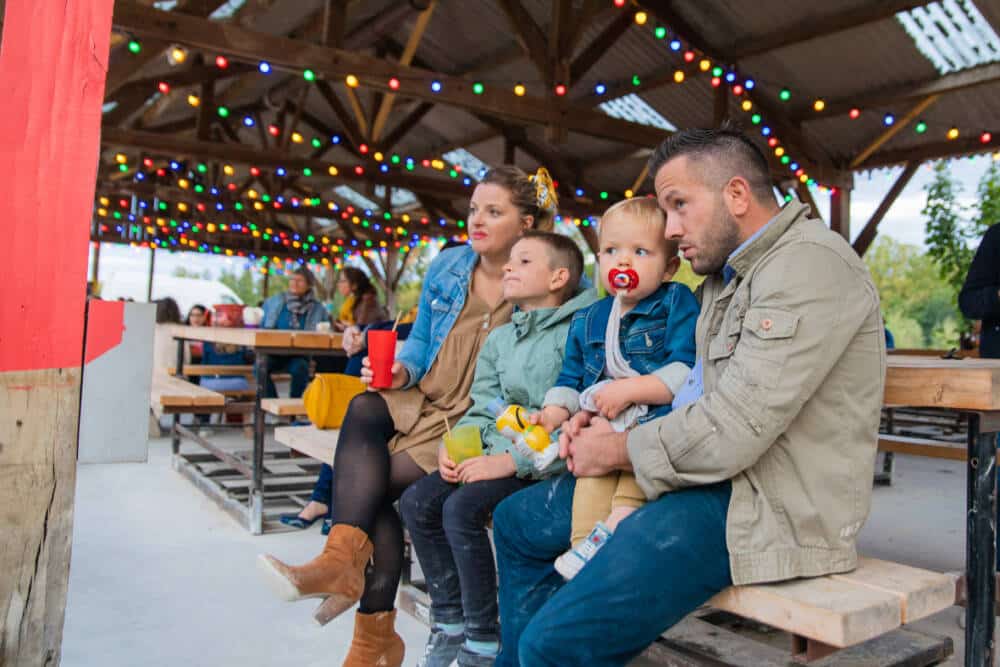 ©
Pomme verte-LibelLab