Top 7 accommodations for a successful night in Châtellerault
Off the beaten track, Châtellerault has boldly crossed the ages. Medieval, industrial, modern, it is a pleasant stopover for a city break, a weekend at the neighboring Futuroscope, or a discovery of the Vienne. But where to sleep in Châtelleraudais? Zoom on our selection of accommodation and hotels in Châtellerault and surroundings.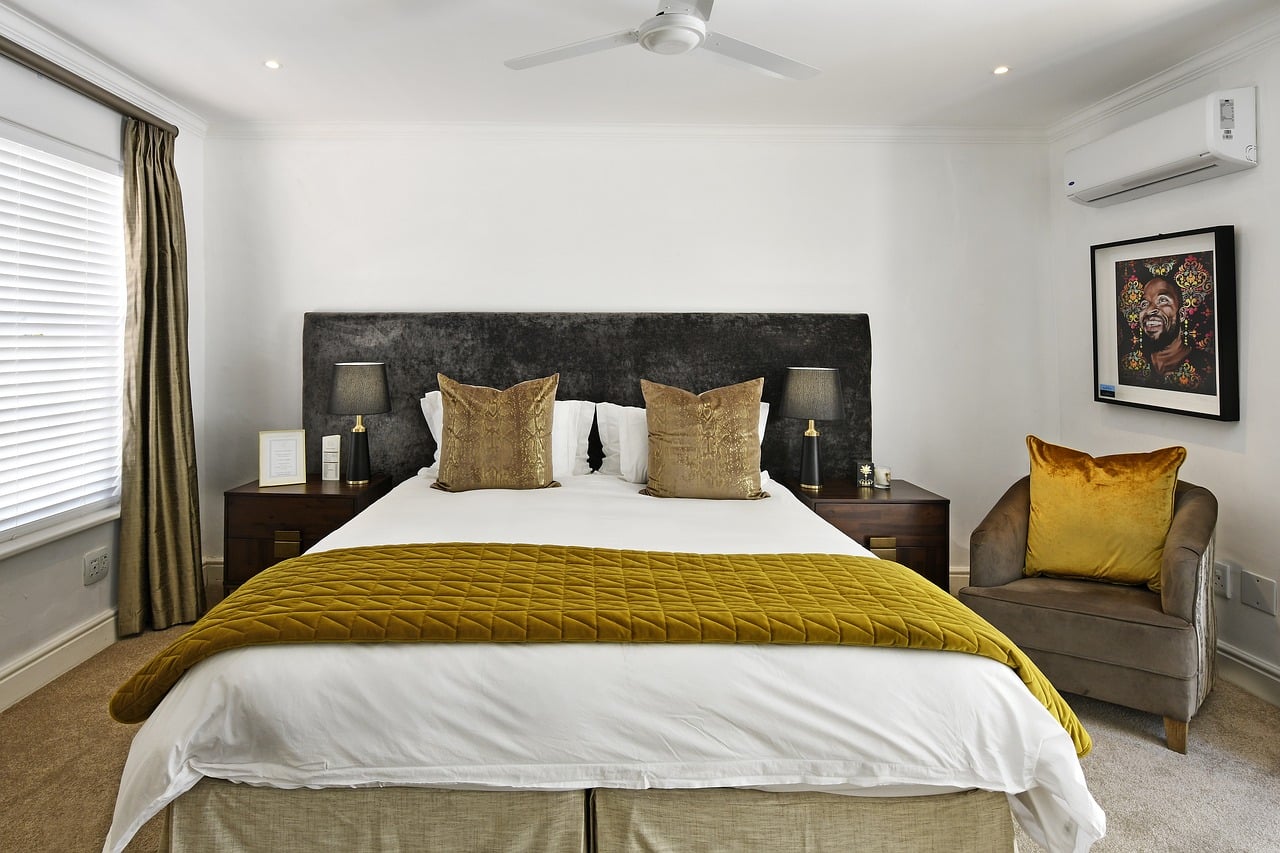 Hotels Châtellerault: elegant and comfortable addresses in town or in the countryside
For a comfortable holiday, nothing better than a stay in a hotel to let yourself be carried away by discovery. Between Poitou and Touraine, the second city of the department of Vienne offers charming addresses conducive to relaxing stopovers. Here is our selection of hotels in Châtellerault and surroundings.
Hotel La Gourmandine: the elegance of the Belle Époque in the heart of Châtellerault
What would you say to sleeping in a mansion? Its vast flowery park is home to lush nature, a true haven of peace in the heart of the city. The gazebos, the shaded terrace, the solarium and the swimming pool encourage daydreaming and relaxation. It is in this green setting that La Gourmandine offers 19 rooms, tastefully decorated and served by a monumental staircase. Madame Serreau, the owner, takes great care of the comfort of the customers who push the doors of this bourgeois residence. The continental breakfast is copious and made up of local products. The establishment also has a gastronomic restaurant referenced by Gault & Millau. You can stay in this charming residence from €108 per double room.
Hotel Le Pigeonnier du Perron: the charm of the Poitevine countryside near Châtellerault
Freestone, red tiles, exposed beams, dovecote... Welcome to this charming XNUMXth century stately home. It is in the soothing countryside of Availles-en-Châtellerault that The Dovecote du Perron waiting for you. This enchanting place has earned this elegant establishment the Relais du Silence label. Serenity is therefore at the rendezvous in each of the 16 rooms. All offer comfortable and recent bedding, as well as a sober and cozy decoration. The dining room welcomes you for breakfasts based on local products, but also for dinner. The common areas are as pleasant inside as they are outside: grand piano, fireplace, terrace, swimming pool… Everything is provided for a pleasant break. In low season, prices start at €107 per night for 2 people.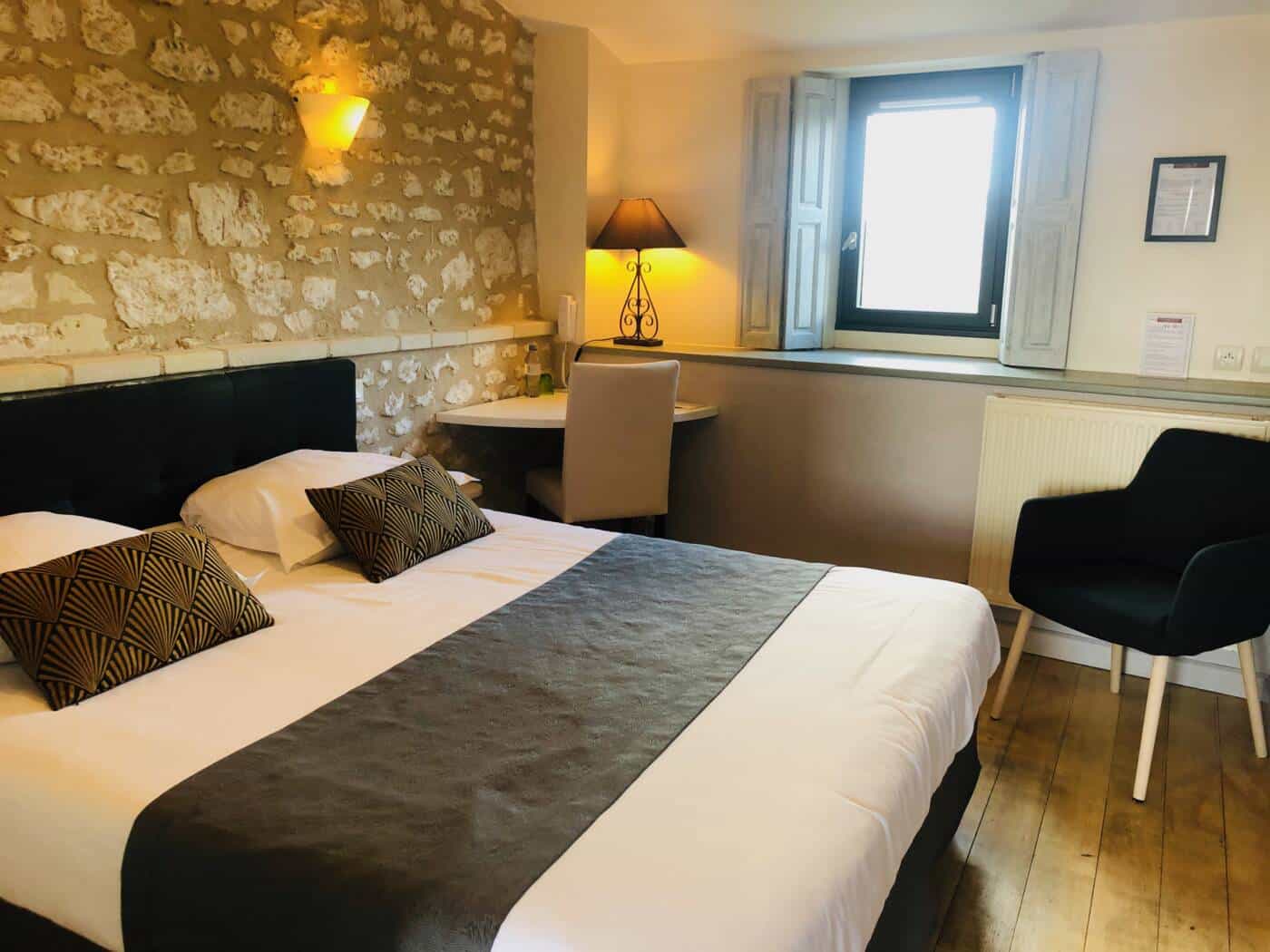 Hôtel Le Relais du Lyon d'Or: boutique hotel in a charming village 30 minutes from Châtellerault
It is in the listed medieval city ofAngles-sur-l'Anglin where is the hotel The Relais du Lyon d'Or . In this rustic residence, modern comfort takes nothing away from the charm of the place. From the courtyard where breakfasts are served in summer, you can enjoy all the authenticity of this 2th century residence. The whiteness of its stone is enhanced by the shimmering colors of wisteria, roses and Virginia creeper. Each room is welcoming and comfortable. The establishment also includes a restaurant with a menu of local dishes made with fresh produce. The cellar of the owner, wine merchant, should arouse both your curiosity and your taste buds. In spring, you can book a night for 109 from €XNUMX.
Hotel Le Saint-Roch: well-being stopover 20 minutes from Châtellerault
During a stay near Châtellerault, it is easy to combine discovery and well-being by opting for La Roche-Posay as a stopover. This small town nestled on the banks of the Creuse is both a charming medieval town and a spa resort. This is where the Saint-Roch hotel welcomes you, which meets all the comfort requirements of the Logis Hotels label. In addition to its 36 sober and comfortable rooms, it gives access to a spa, a sauna, a green park and an outdoor pool. For optimal relaxation, treatments are also possible. In addition, to facilitate the stay of its customers, the hotel Le Saint-Roch provides private parking. At the Hôtel Saint-Roch, it is possible to relax from €75 per night in a double room.
An alternative to hotels in Châtellerault: furnished accommodation in the Poitevine countryside
If you prefer more independence or if you want to share accommodation with family or tribe for your holidays, very comfortable tourist accommodation also welcomes you near Châtellerault.
Gîte de La Massonnière: gîte with wellness area and restaurant near Châtellerault
About twenty kilometers from Châtellerault towards Touraine, La Massonniere welcomes visitors seeking calm and serenity. The 4 guest rooms, equipped with queen or king size beds, are prepared with care and elegance in the small bourgeois dwelling. The rates, which start at €90 per night for 2 people, include breakfast. A large common room and a summer kitchen are available for preparing meals. The rural gîte, meanwhile, includes 5 beds with beds made on arrival. Its price varies from 490 to 800 € per week depending on the period. All the accommodation also benefits from the estate's facilities: swimming pool, billiards, jacuzzi, wifi and playground. The owners also offer a table d'hôtes. Perfect for a quiet holiday in Poitou!
Gîte Les Petites Minaudières: the calm of the countryside 10 kilometers from Châtellerault
Lovers of nature and tranquility, the rural lodging The Little Minaudieres , close to Châtellerault, is made for you. Perfectly suited to families, this stone house marks the spirits with its vast volumes and its luminosity. With 3 large bedrooms, it accommodates up to 7 people. In its living room of 80 m² sits a huge fireplace very pleasant for winter evenings. In fine weather, customers take advantage of the huge estate which includes several spaces:
- swimming pool
– games with trampoline, hut, swing, football field
– a pond bordered by wooded paths
- a forest
The gîte The Little Minaudieres is a vast playground to enjoy nature near Châtellerault. It is available from €850 per week.
Gîte La Petite Écurie: between culture, nature and well-being in the Poitou countryside
It is in the middle of the fields and the meadows that the rural lodging is The Little Stable , in homage to its former function within the 4th century farmhouse. Its comfort is simple, but the house is fully equipped to accommodate 2 people: 1 bedrooms, 1 shower room, 1 bathroom, 30 living room with wood stove. The exteriors are very pleasant with a large private courtyard, games for children and a swimming pool. The location of this holiday home is perfect, 2 minutes from Châtelleraut and barely 470 km from La Roche Posay and Angles-sur-l'Anglin. For a well-being and nature getaway, you can book this charming cottage from €XNUMX per week.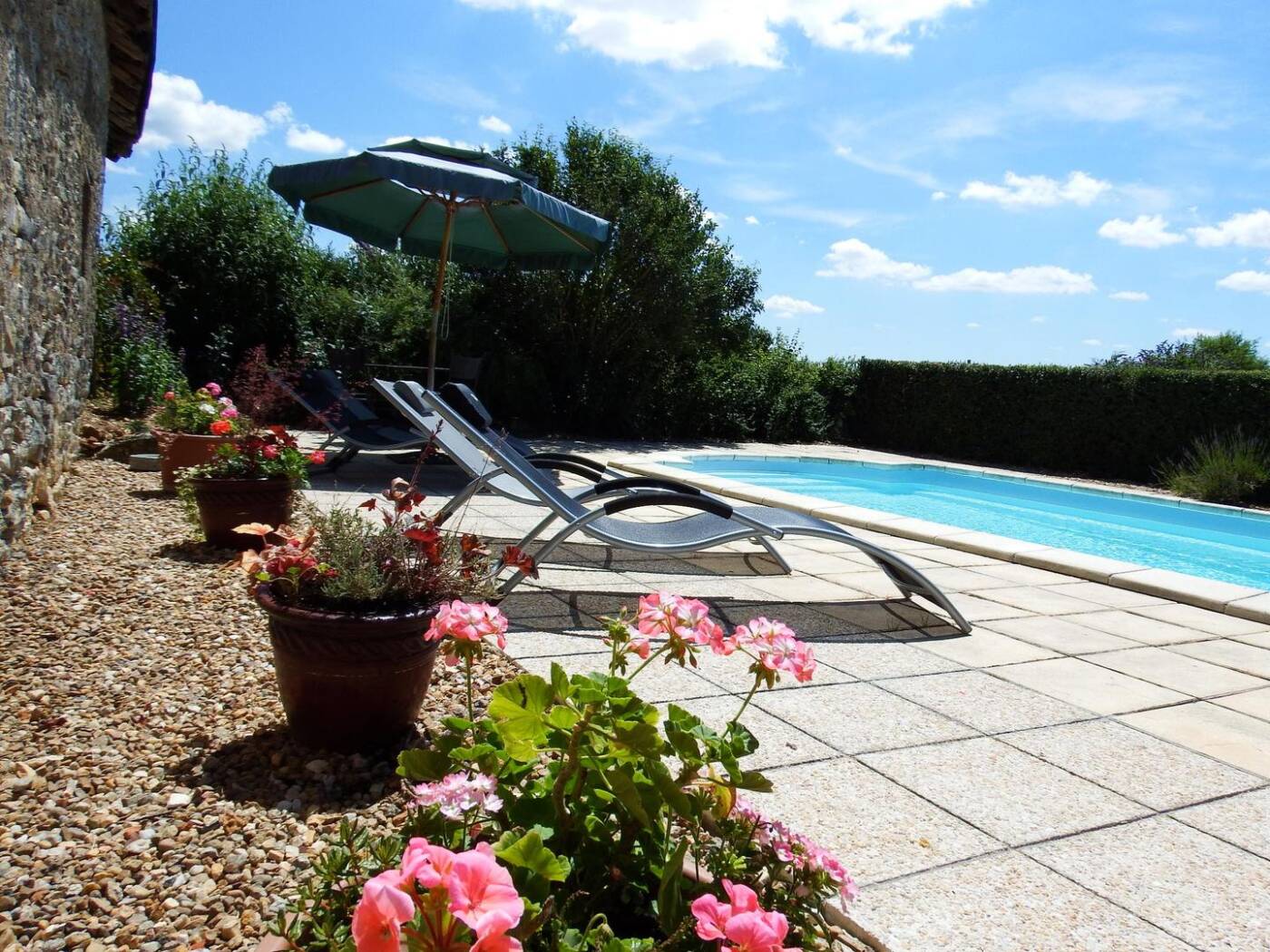 We love all these addresses full of charm and authenticity. And you ? Are you more of a hotel in Châtellerault or a rural gîte? Don't wait to book your favorite for your visit to Chatellerault .