A cheap stay at Futuroscope: it's possible!
You dream of a cheap stay at Futuroscope Chasseneuil-du-Poitou, near Poitiers? Spend little on your lunches, your visits, your adult or child tickets: it's possible, even with your family! Here is all our info & tips for low cost vacation, without skimping on quality.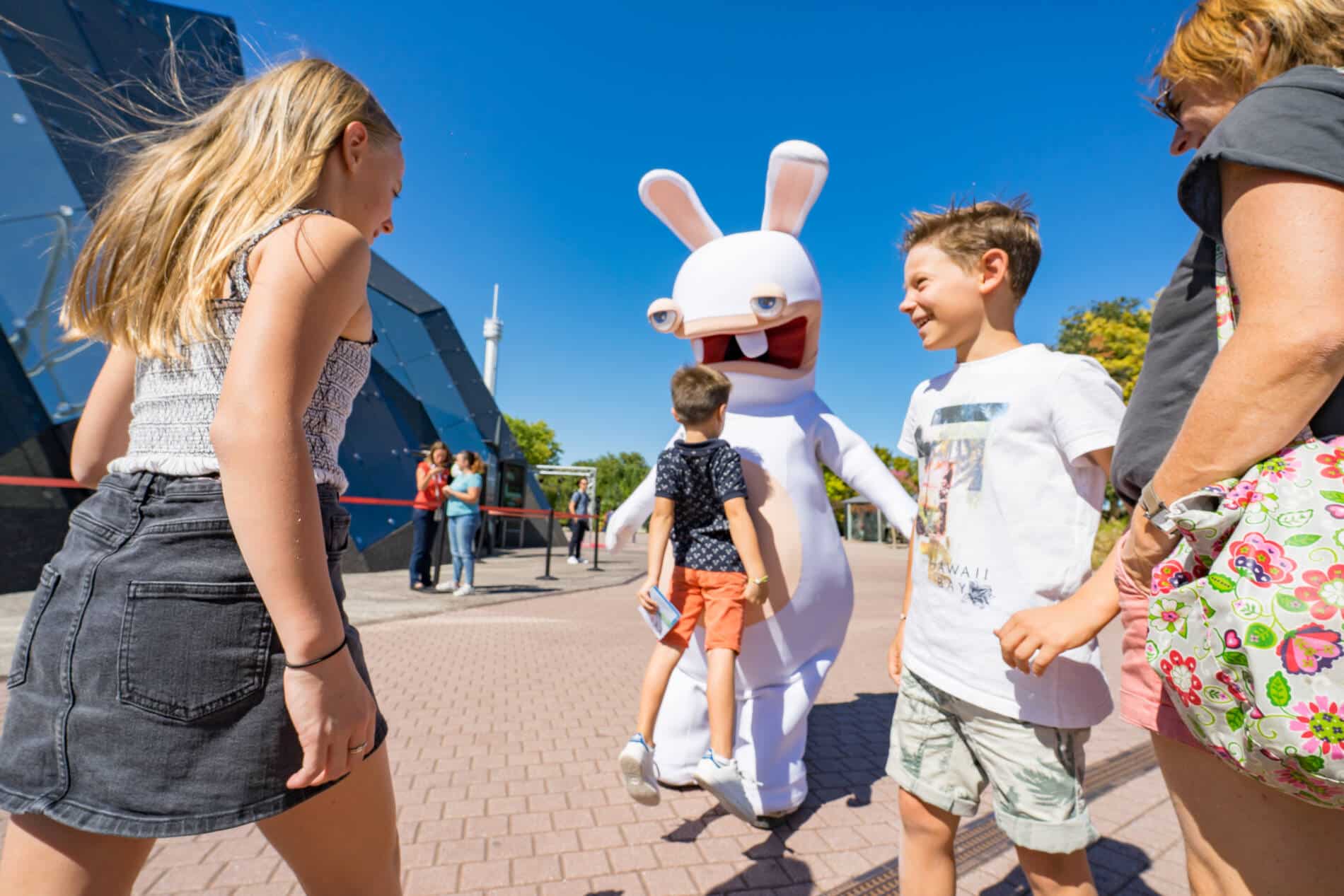 ©
Pomme verte-LibelLab
The best tips for saving money during your stay at Futuroscope near Poitiers!
There are many possibilities to enjoy Futuroscope at the best price and not spend too much on site. Here are our suggestions!
Bet on an outdoor lunch: the joys of the picnic
If you don't want to spend too much during your stay at Futuroscope, picnics are allowed. within the grounds of the park, in a covered and equipped space provided for this purpose. This idea will please the children… don't forget their passion for picnics!
Opt for a cheap snack and enjoy 100% of the attractions
At Futuroscope, various fast food establishments offer menus at reasonable prices. They all have large terraces to be able to sit down. Les Comptoirs du Monde, the Workshop on the go, Food Court and even Illico Resto: all these restaurants offer fast food formulas at low prices with fresh products. By taking a quick lunch break, you can live your stay at 100 per hour and do and redo your favorite attractions.
Don't miss the one-off offers on adult and child tickets
For a cheap stay at Futuroscope, watch the different promotions and discounts offered by the park itself, to be applied on the entry ticket or on stays. Some partners also offer one-off offers. Also, if you stay longer, you will benefit from decreasing rates.
Have you already chosen your date of visit? We have good news for you! When you buy a dated ticket for Futuroscope in advance, you can benefit from a better price online on the Futuroscope website.
To save on your entrance ticket, try in any case to go there as soon as possible to benefit from a promo code, rather than booking at the last minute or making your purchase at the park ticket offices on D-Day .
Recover from your emotions at one of the campsites around the park
Many campsites located around Futuroscope are just waiting for your reservation! They will allow you to spend a pleasant night at a low price, after a day full of strong emotions. THE campsite of the future, located in Avanton, 10 minutes from the park, provides mobile homes and pitches for tents in a green setting… as well as a heated swimming pool! Ideal for "relaxing" breaks during your stay at Futuroscope.
If you prefer the comfort of a night at a hotel, you will also find many cheap hotels near Futuroscope.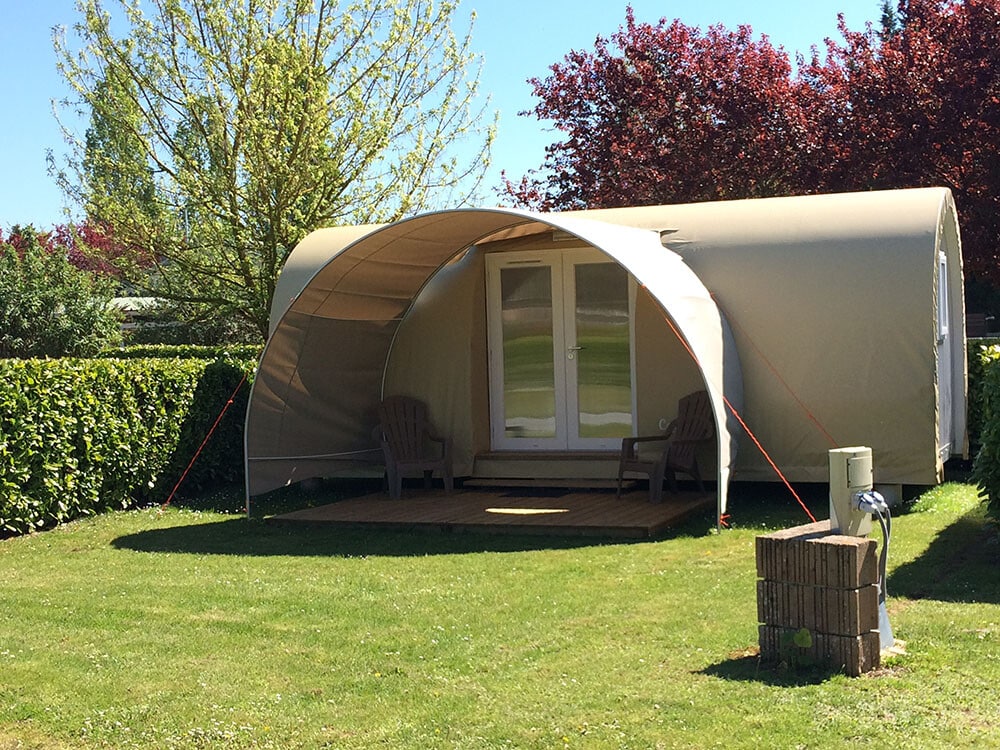 Treasure hunts and a breath of fresh air: discover the surroundings of Futuroscope!
During your stay at Futuroscope, take the time to discover the surroundings of the park, rich in activities and visits! Many options allow you to spend convivial moments with family or friends without breaking the bank.
Stroll through Poitiers, a city of history
Take advantage of your getaway to Futuroscope to visit the city of Poitiers, located less than 20 minutes from Chasseneuil-du-Poitou, where the park is located. While strolling in the city center, you will discover the architectural treasures and the cobbled streets which make the charm of this city steeped in history.
Poitiers is a very green city which has many parks et gardens : 14 to be precise, which represents a total of around 40 hectares! You will be spoiled for choice for family walks, observe exceptional viewpoints and enjoy children's games and fitness trails.
The banks of the Clain also offer a very pretty city walk rich in discoveries, which will delight young and old! It's the perfect place to have a good time by the water, especially in spring and summer.
Become a Viking for the duration of an investigation in Poitiers!
To discover the city of Poitiers and its rich historical heritage in a fun way, take part in the viking game 2.0 ! This life-size adventure game, free for children under 7, invites you to walk in the footsteps of our ancestors to find the treasure of the Vikings. To do this, you will have to solve several puzzles by surveying the city of Poitiers.
Rejuvenate with your family at the Domaine du Lac de Saint-Cyr
Le Domaine du Lac de Saint-Cyr is located just 10 minutes from Futuroscope, between Poitiers and Chatellerault. With its 300 hectares of greenery, it will offer you a real breath of fresh air! Walks, swimming, barbecues… The many aquatic or land activities on site will allow you to oxygenate yourself for an afternoon, or even a whole day., and keep the whole family busy.
Try the canoe-kayak adventure in Chasseneuil-du-Poitou
Are you looking for a sporting activity to do with the family in Chasseneuil-du-Poitou? A stone's throw from Futuroscope, at Clos de la Ribaudière, discover the Clain valley by canoe-kayak or paddle. This activity, selected among the Expériences Famille, is offered from €10 per adult and €5 per child. Night outings are also organized every Wednesday in the summer.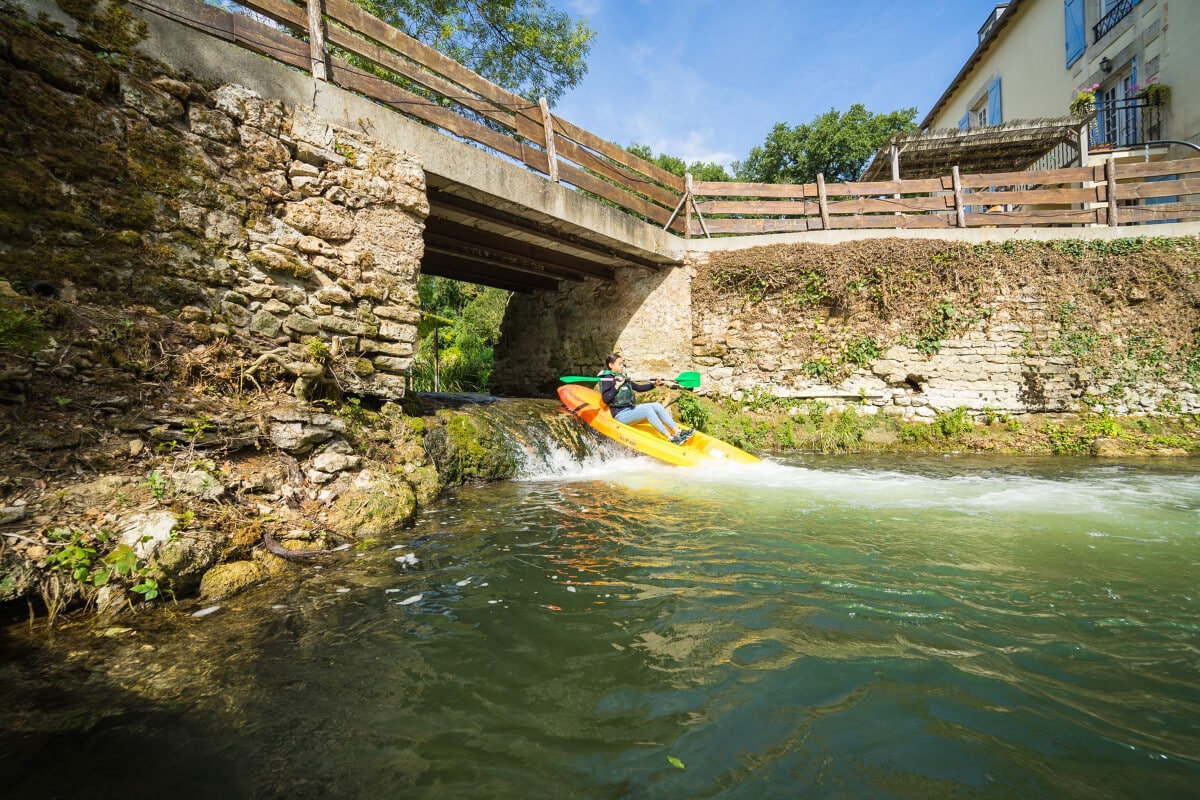 Go on a treasure hunt with geocaching Tèrra Aventura !
Do you want to try a unique and original experience with your family? Tèrra Aventura is a free geocaching application that allows you to share special moments of outdoor discovery. With this life-size treasure hunt, you will have to solve puzzles, find hidden treasure and collect characters called "Poï'z" on your way, while discovering unusual places and anecdotes. 40 routes are available in the Vienne, some of which a few steps from Futuroscope : Vouneuil-sous-Biard (night course), St. Benedict, Vouillé, Mirebeau or Châtellerault. Young adventurers are sure to fall in love with this activity!
La Vienne is a department rich in heritage and activities. Do you want to venture to the Futuroscope park for your next vacation with family or friends?
To prolong the pleasure, discover even more activities to do around Futuroscope.