6 activity ideas to keep your teens busy in the Vienne
kids choice
Paying activities
All year round
©
Sébastien LAVAL
La Vienne, it is a territory for children, for the families and also for Adolescents ! And yes, between thrilling activities, relaxation by the water, or unusual family experiences, you will have something to keep them busy during your stay and make them disconnect from their screens! Here is a selection of activities for teenagers!
1. Futuroscope: between fun and adrenaline
You thought that Futuroscope Was it just for kids? Well no ! Teenagers also have something to spend a good day, With friends or in family ! Challenge them to:
• Objective Mars : this roller coaster astronomical prepares future astronauts for a mission to the red planet. Guaranteed sensations with spikes reaching 55 km/h !
• Dance with robots : this stunning attraction will make your teenagers see all the colors (and music)! In this charged atmosphere, they will dance to the best dancefloor playlists to 7 meters highOn 2 intensity levels.
• Tornado Chasers : follow two zany scientists in the heart of a tornado. On a circular platform, you will feel the effects of the tornado as if it were real.
2. Let off steam with a sporting activity
Ready to take on new challenges and experience thrills? Discover our exceptional sports activities. There Vienne is full of a multitude of sporting activities which will undoubtedly appeal to your teenagers, whether on land (rides on electric scooters, fat bikes, tree climbing, bungee jumping, etc.) or on the water (canoe-kayak, paddle, water ski lift, etc.) )
Whatever your passion, our sports activities promise you intense moments, an adrenaline rush et lasting memories in the Vienne.
3. VéloRail: on your marks, go, pedal!
Challenge them during a 17km ride in a cyclo-draisine on the old railway line, around the Medieval town of Chauvigny. A sporting challenge that will lead them to discover an exceptional panorama on the city and its surrounding countryside. Be careful, on the way there, a long and somewhat sporty climb awaits them…!
I try the railbike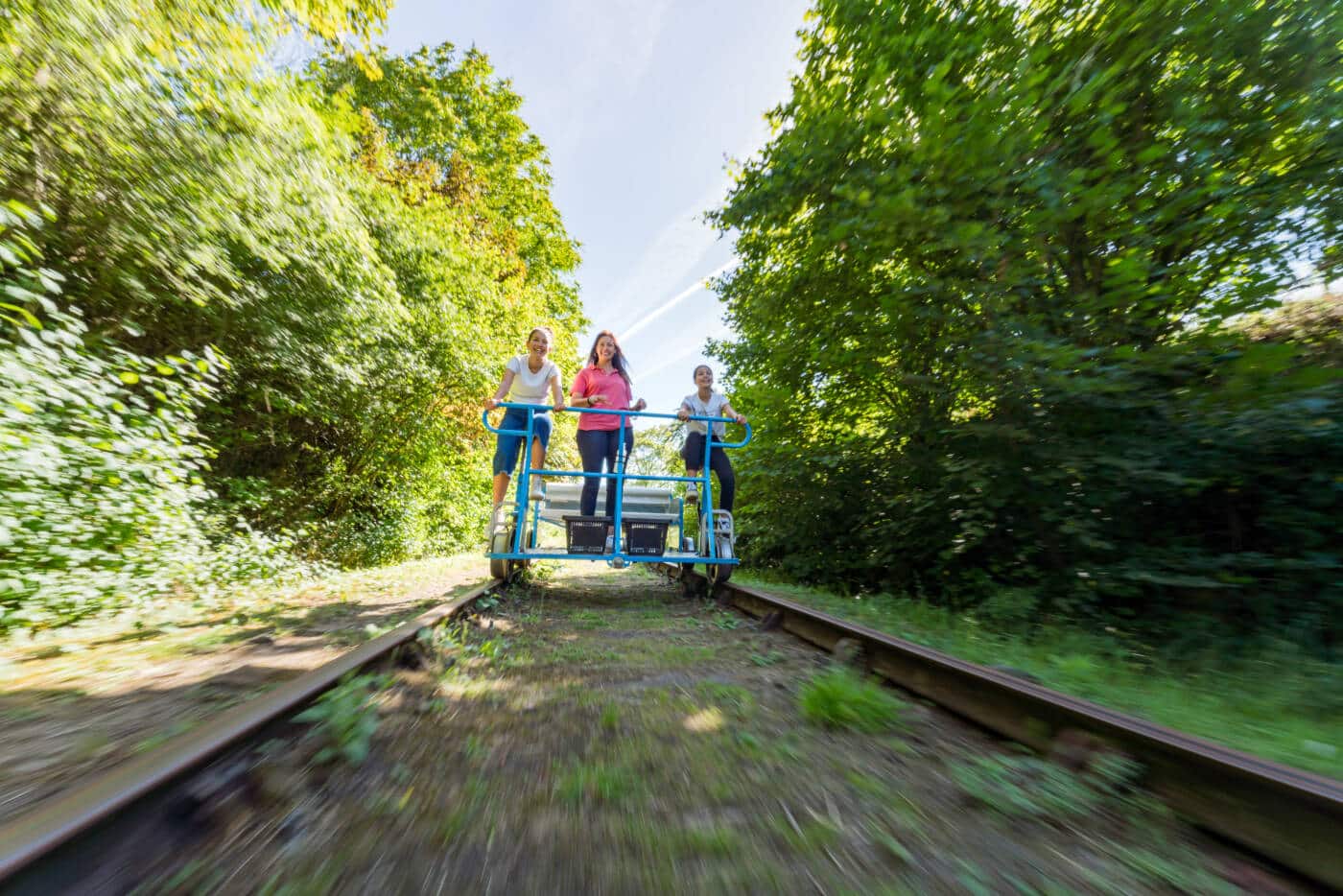 4. A day with friends at Center Parcs
Fancy a day of disconnection and relaxation? Direction the Center Parcs du Domaine du Bois aux Daims ! This haven of peace promises you unforgettable moments with family or friends. On site, your teenagers will have a great time in theAqua World, aquatic area with its wild outdoor river or its slides.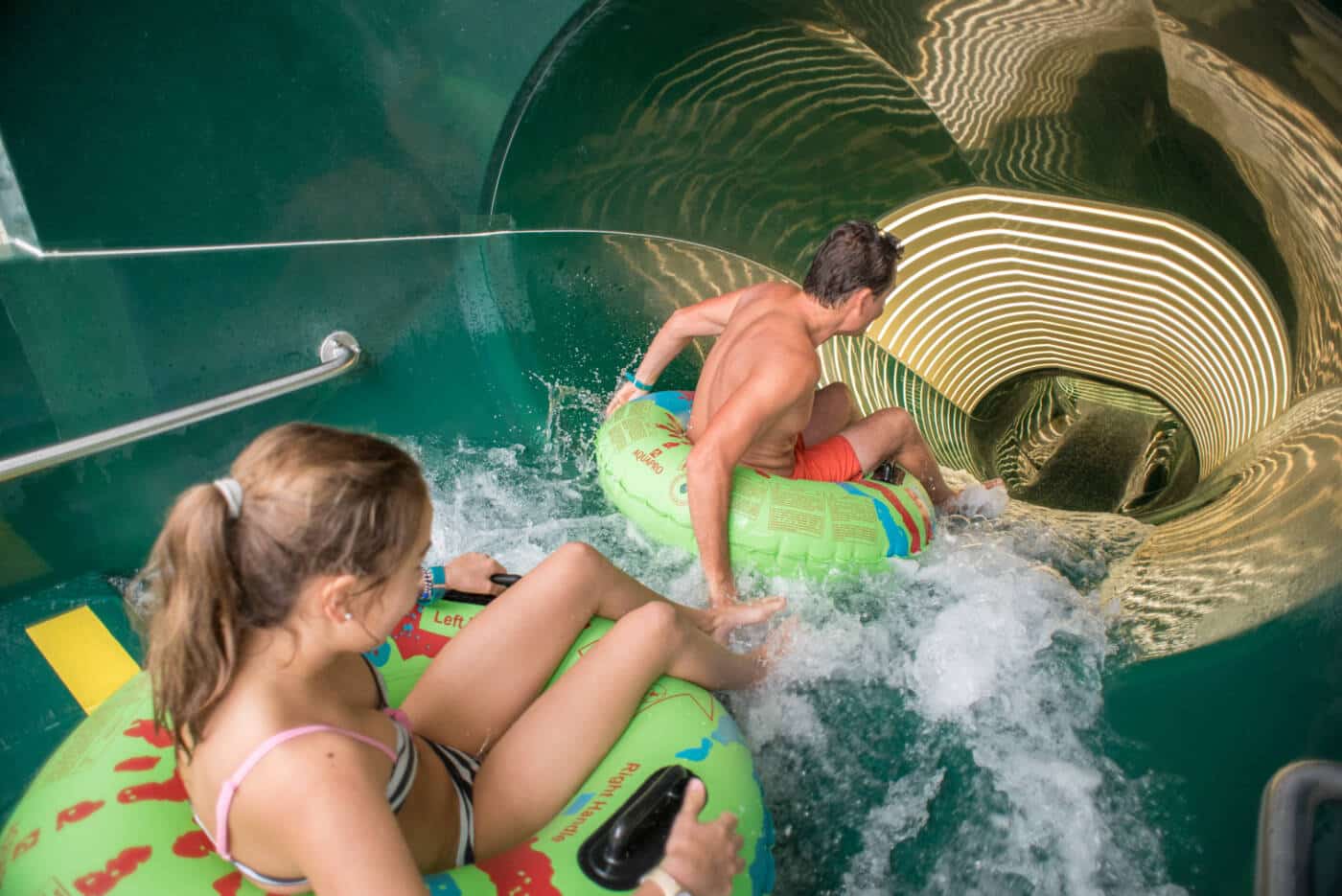 They can do a gourmet break comforting with the various relaxation areas in the heart of the dome or outside in the heart of the trees. And if they still have energy, sports activities are offered on site (to be booked in advance). For a relaxed evening, Le Bistrot Cocoon welcomes you for moments of conviviality around a drink.
5. Festival atmosphere at the Ilot Tison in Poitiers
Mediafixer banks of the Clain just waiting for them! I'Island Tison, it is the meeting place for young people. On site, a real summer atmosphere emerges from this green 2-hectare park: sports activities on the Clain (paddle or canoe-kayak), guinguette, bar, food trucks, mini gigs...
The relaxation mode will be active in this place full of life, an essential address for the inhabitants of Poitiers!
I have fun at Guingette Pictave
6. Send them flying with ZerOGravity!
They are not yet convinced by all the previous activities? Ok so we take out our joker card… a flight in a wind tunnel at ZeroGravity, first indoor skydiving center in New Aquitaine !
Each flight is supervised by an instructor to make the most of this new and unique experience. Carried by the strong flow of air blowing inside the vertical tunnel (4 meters in diameter and 17 meters high), they will feel a sense of freedom and letting go.
While your teenagers are having a great time, watch them during their flights over a drink or a snack on the comfortable sofas facing the tunnel.
Expériences Famille
Live them Expériences Famille in the Vienne
In 2023, "Expériences Famille" it is a brand grouping together 34 fun activities to share with the family, in the Vienne. Unusual stays, games and surveys, sporting challenges, adventures, nature or cultural discoveries…
READ MORE
©
Filmsetimages.fr
Stay idea
Where to go this summer ? Destination the Vienne
Visits, nature, beaches, activities, family, sun, laughter… Here is a list of simple pleasures that rhyme with summer holidays! But to take advantage of all this, where should you go this summer? No need to choose a destination…
READ MORE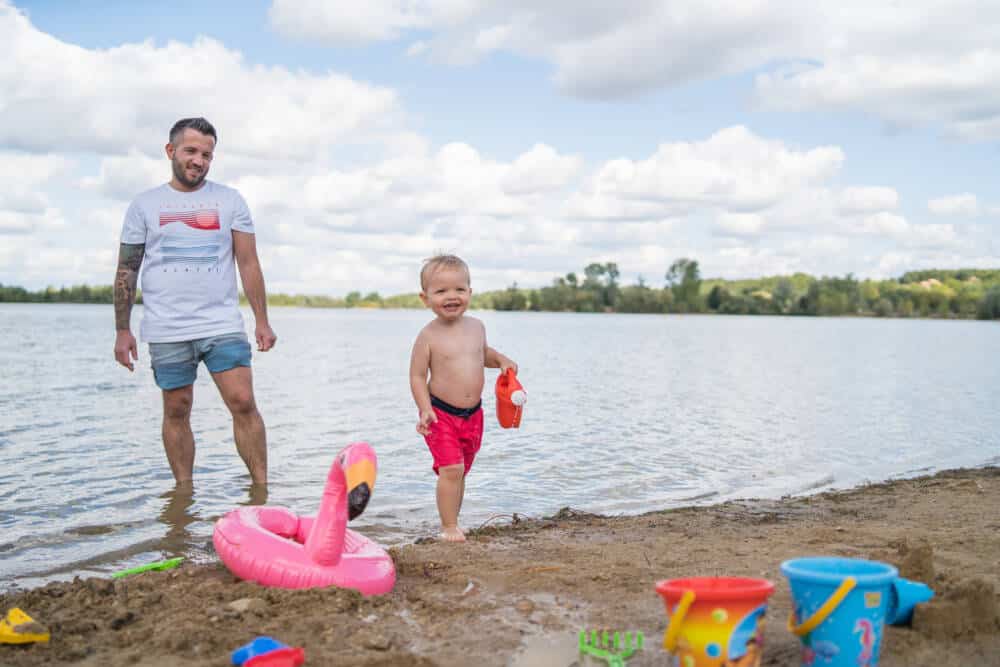 ©
Pomme-verte-libellab