Get ready for an unforgettable All Saints' Day stay in the Vienne
Investigations & enigmas, Evasion Nature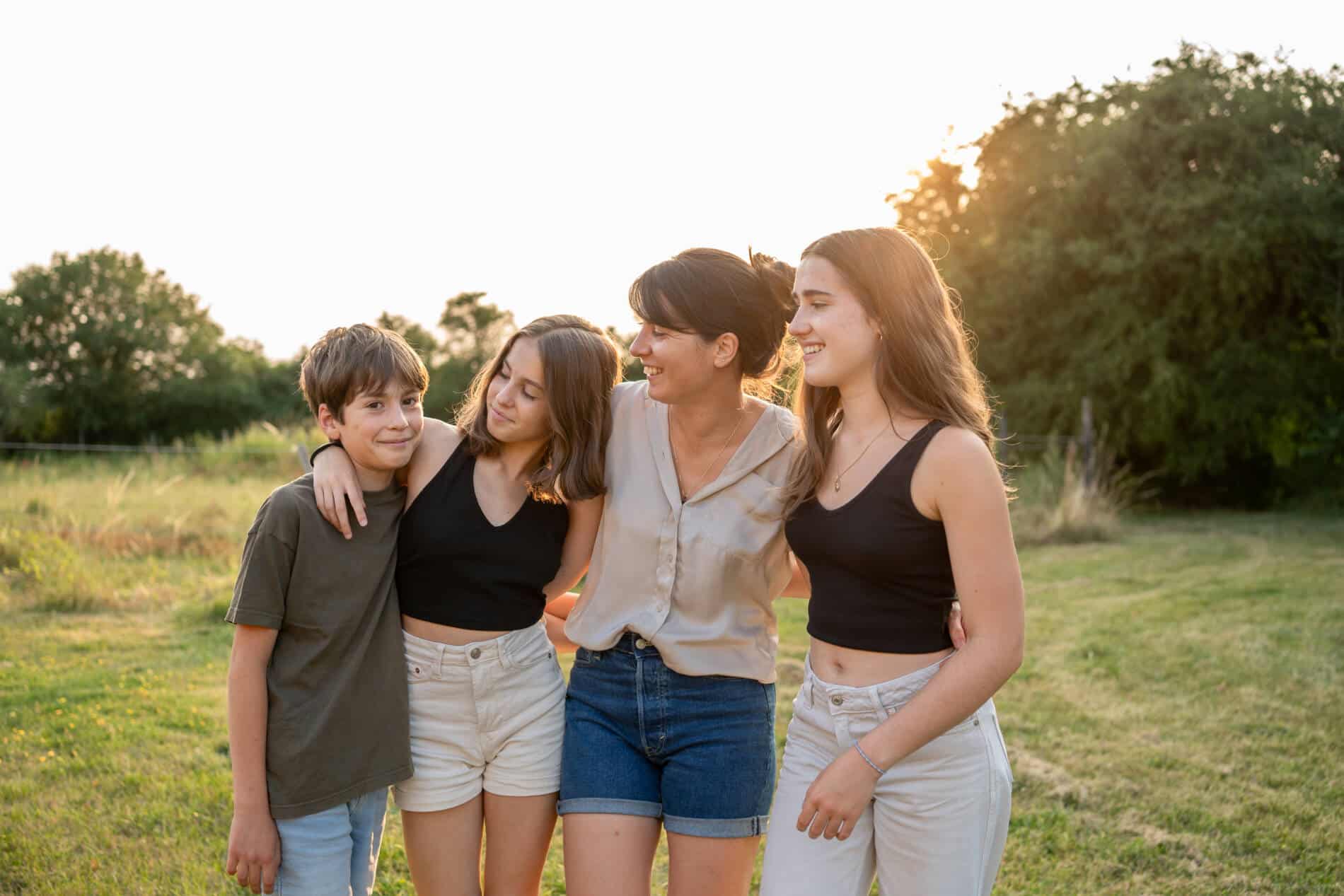 ©
Amelie_R._Photographies_Pomme verte
Autumn is a pleasant season in the Vienne, when the leaves take on shimmering hues. If you are looking for the ideal place for an unforgettable All Saints' Day holiday with family or friends, look no further! There Vienne awaits you with a perfect blend ofcultural activities, natural discoveries which will satisfy all tastes. We create a tailor-made stay for you!
Day 1: Visit Poitiers and its gems on All Saints' Day
Your stay begins in the heart of the city with a stroll through the picturesque streets of Poitiers. Take the time to admire the different religious buildings and characteristic half-timbered houses. As you stroll through the streets, you will inevitably face the magnificent Notre-Dame-la-Grande church or the St. Peter's Cathedral.
It is with an investigation through the streets of Poitiers that you begin your stay. Between friends and family, you turn into a detective to solve riddles from Poitiers. The opportunity to face the secrets and treasures of the city. Take advantage of your visit to Poitiers, to stay in one of the city's accommodations : hotels, guest rooms…
Want to discover the rich heritage around Poitiers? Explore the different destinations of the department.
Day 2: Have a fun day at Futuroscope
Obligatory stopover for a stay with friends or family: destination Futuroscope for a day full of sensations and emotions! More than 40 attractions, each different and new, lead you into the world of giggles and joke ! Take on the tornadoes with the attraction Tornado Chasers, prepare to be blown away by the strong winds that will blow in your direction, fly above the continents of our planet with theExtraordinary trip.
To live your experience 100%, stay at theCosmos Station Hotel designed like an immense space exploration base.
On gives you all the good tips for a successful stay during the month of October. Note that the Futuroscope park is dressed in Halloween colors at this time of year!
Day 3: Load up on activities
This day begins at Chatellerault at 30 minutes from Poitiers, for a more than fun and immersive activity. Direction the Grand Workshop, on the site of the former Weapons Manufacture from Châtellerault.
As a family, take part in the exciting adventure aboard the Express Châtellerault-Paris. By bike or car, set off on a journey from 1890 to the 1970s. Each station brings its share of discoveries, challenges and games. This activity is part of the "Expériences Famille"On Vienne. Continue your day at Monthoiron Castle just minutes from Chatellerault for another adventure full of laughter with the puzzle course "Leonardo's Treasure".
Live them Expériences Famille in the Vienne
In 2023, "Expériences Famille" regroup 34 fun activities to share with the family, In the Vienne. Unusual stays, games and investigations, sporting challenges, adventures, natural or cultural discoveries… "Expériences Famille" these are activities for all tastes and desires!
I discover the Expériences Famille
Day 4: Let yourself be charmed in the north of the Vienne
1 hour from Poitiers, the town of Loudun classified among the Most Beautiful Detours in France will surprise you with its rich historical heritage during the October holidays. Among the must-sees of Loudunais heritage, theSaint-Hilaire du Martray church is a jewel of flamboyant gothic. During your discovery of Loudun, take the time to take a break at the medieval garden and Square Tower. It's a little haven of peace that offers itself to you on the heights of the city.
After having explored every nook and cranny of the ancient citadel of Loudun, it is time to discover the nearby surroundings. For a few hours or several nights, the charming Domaine de Roiffe opens its doors to you: hotel accommodation, diverse activities, O Claire Spa, Microwinery.
Then immerse yourself in the magic of Mothe-Chandeniers Castle. Take an immersive royal tour at castle of Monts-sur-Guesnes or slip into the shoes of a knight Chateau de Ternay. It's hot ? The immense aquatic space of Center Parcs Bois aux Daims is the perfect place to cool off! Castles, lakes, treasure hunts, vineyards, there are so many things to explore in Pays Loudunais!
Day 5: Geocaching for the All Saints' Day holidays
Before leaving, finish your vacation off the beaten track and discover the natural and cultural heritage of the Vienne. Tèrra Aventura it's about forty connected treasure hunts in the Vienne. Discover funny characters with strong character: the Poïz's and then collect badges bearing their image, thanks to the100% free app.
Take part in an original geocaching course Tèrra Aventura in Saint-Remy-sur-Creuse in the middle of the troglodyte caves. Enjoy this Tèrra Aventura to visit Angles-sur-l'Anglin a few kilometers from here. Featured among the Most Beautiful Villages of France, this visit will charm you. Take time to explore La Roche-Posay, famous worldwide for its thermal water to many benefits for the skin. It is also a pretty little medieval town, with numerous remains to discover during your stroll.
If you are looking for where to go in October, the Vienne is definitely a destination of choice!
Stay idea
Family weekend: heading for the Vienne
A pinch of theme parks, a hint of fun visits, a dash of sporting activities... Here's the perfect recipe for a family weekend in France! And to sleep? Unusual accommodation on a small scale…
READ MORE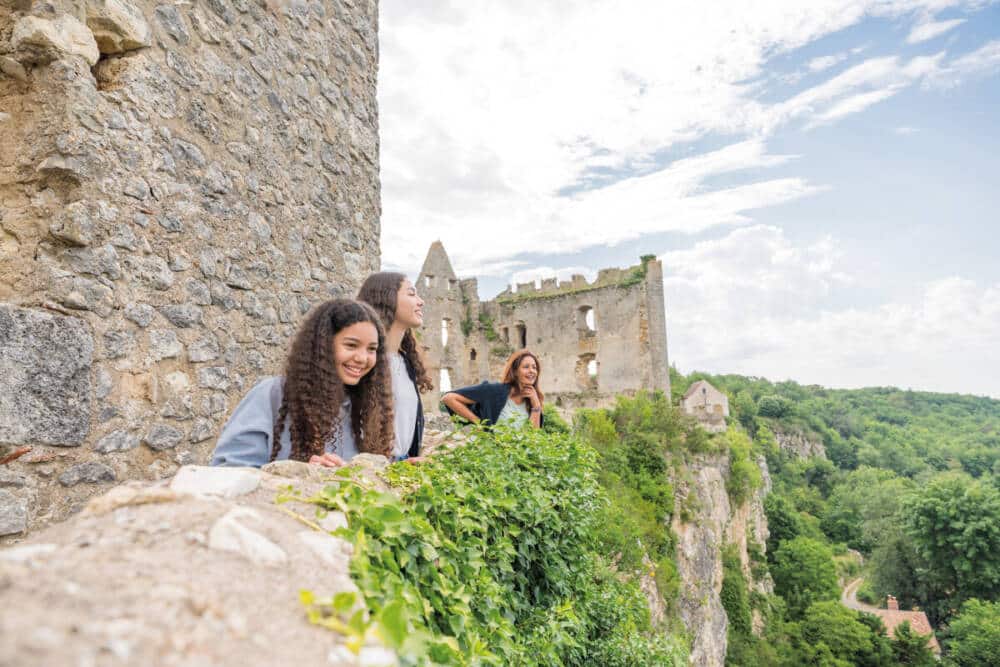 ©
Pomme Verte LibelLab
Activities
Find free activities to recharge your batteries in the Vienne
After a busy summer and back-to-school that sometimes left a hole in your wallet, it's time to find affordable ways to relax and enjoy with your family. Fortunately, the Vienne reg ...
READ MORE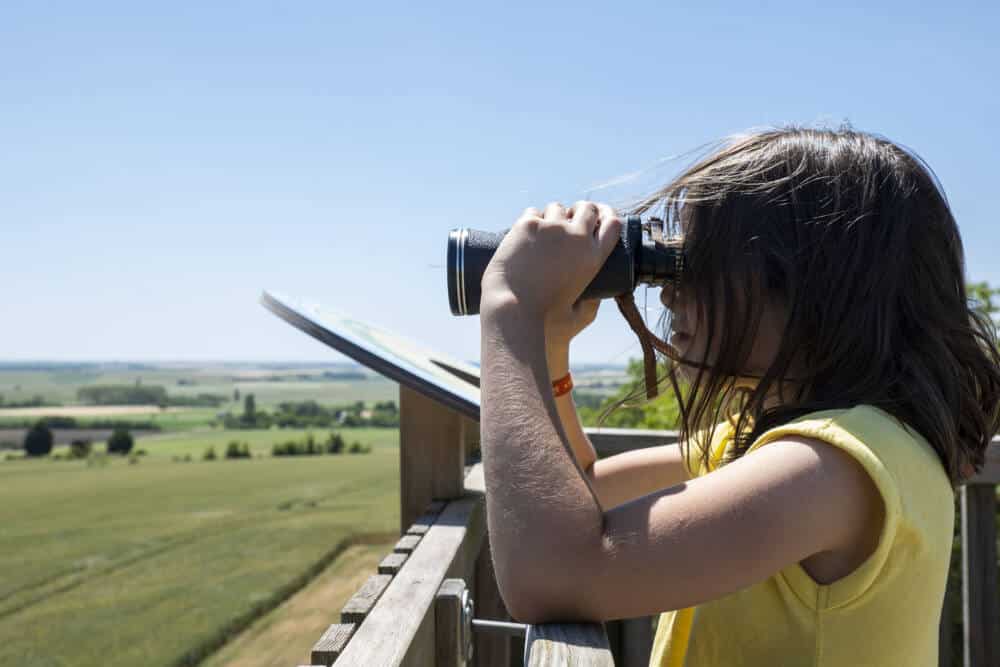 ©
Bastien SAUVE – Agence Zébrelle