A troglodyte universe to explore with Tèrra Aventura
Featured, Investigations & riddles
Free activities
All year round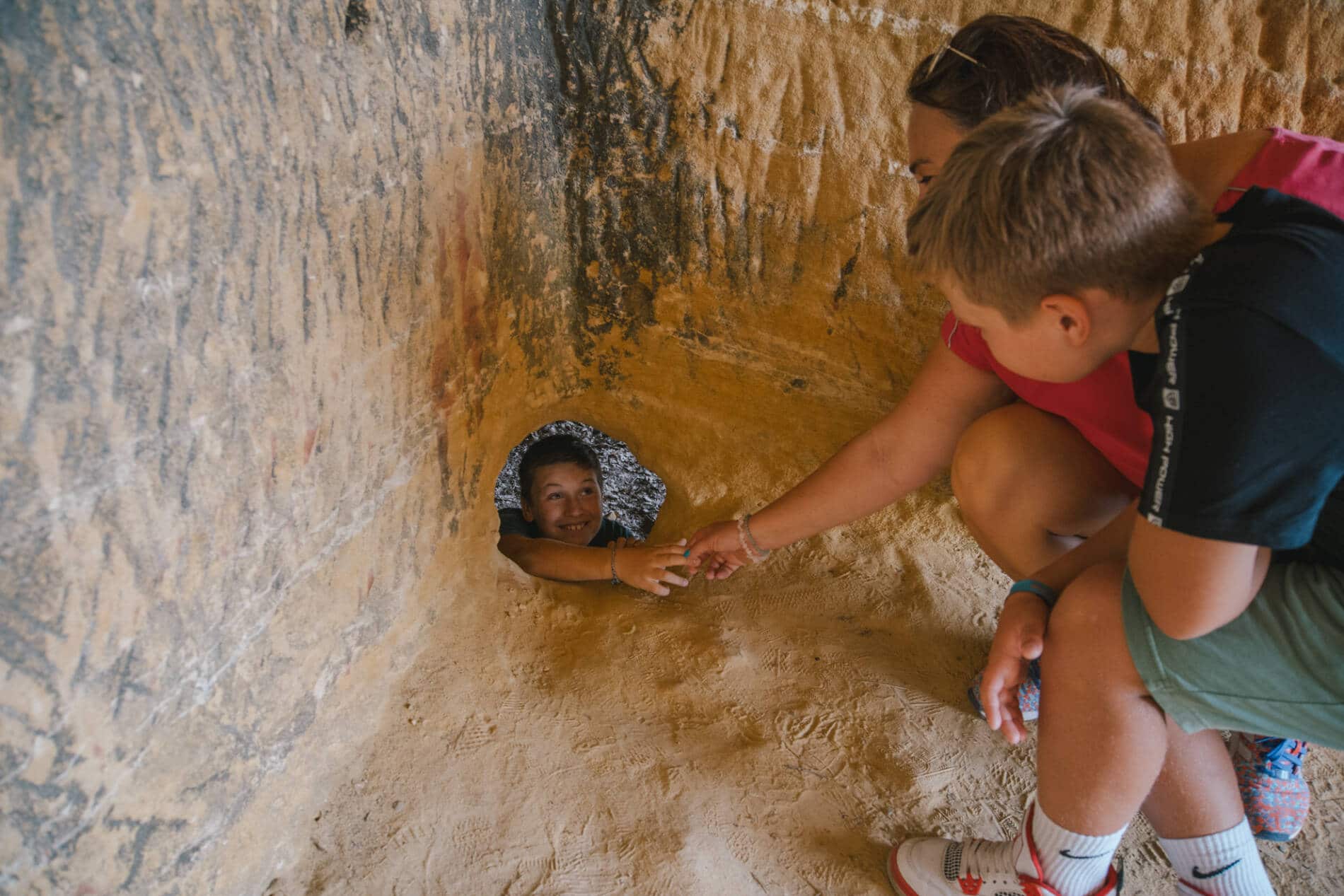 ©
Bastien SAUVE - Agence Zebrelle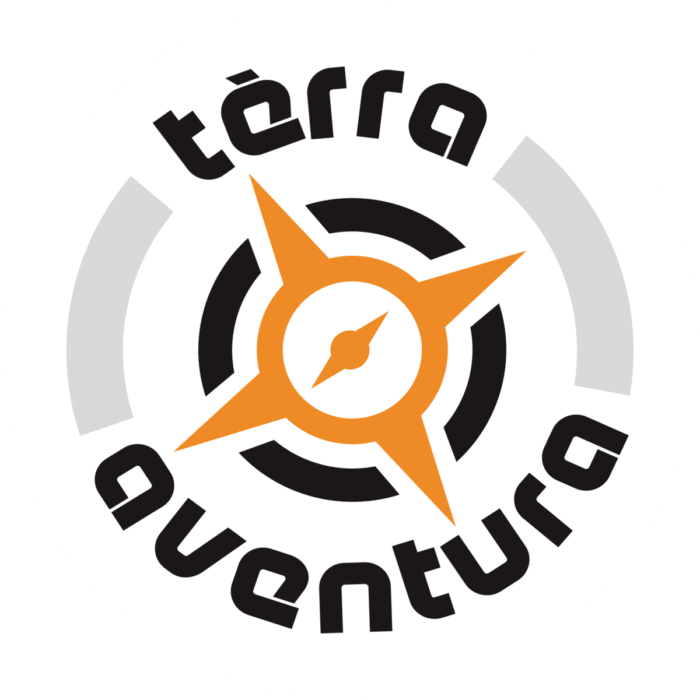 An activity "Tèrra Aventura" is available here
If you are looking for a walk that can suit the whole family, bet on geocaching with Tèrra Aventura. In Saint-Rémy-sur-Creuse, go in pursuit of the witch of the cellars to glimpse the hidden side of this village. If you solve the puzzles, the cliff will reveal its secrets to you. For this, the first thing to do is to download the application for free on your smartphone.
On the trail of the witch in Saint-Rémy-sur-Creuse
À Saint-Remy-sur-Creuse, the "Witch of the troglodytes" trail allows you to discover this amazing site, its anecdotes and its troglodyte habitats. Along with Zarthus, your guide and poï'z specialist in nature, eight enigmas are to be deciphered for a course of two kilometers, i.e. a little over an hour of play.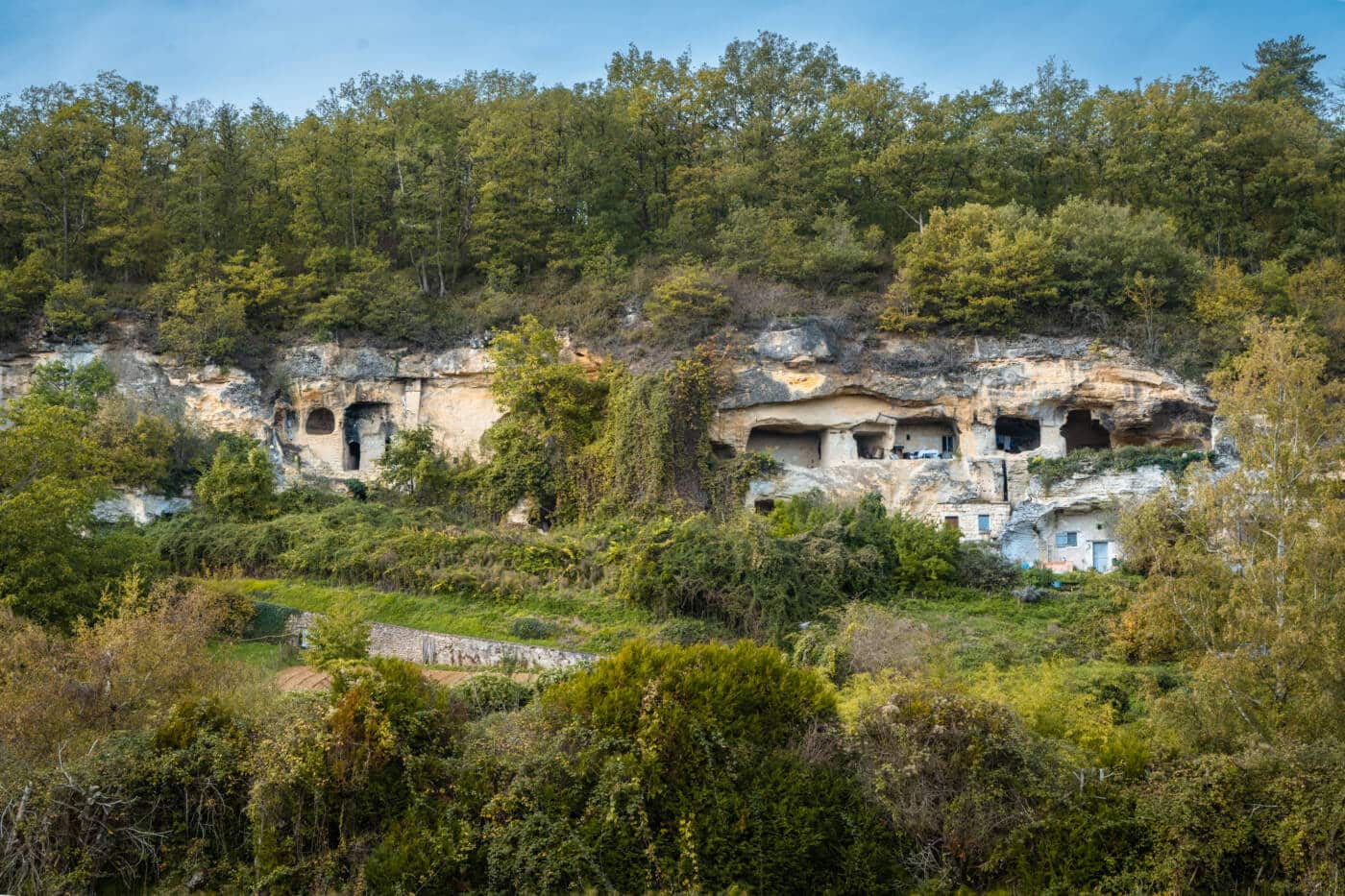 But beware ! Who here? It is Zelle who comes to warn his friend that the spinner's baby has been kidnapped by an evil witch. To find this awful woman and return the child to its mother, you will have to be observant and insightful!
The first riddle leads you to a charming wash house. The path then climbs to the top of the village and takes a beautiful staircase full of moss in the forest. Arriving at the end of the path, on your right is the Tour de Ganne, overgrown with ivy. All that remains today is a turret of the fortifications and the old keep 9 meters high, built in 1184 by Richard Coeur de Lion, then Duke of Aquitaine, Count of Poitiers.
A cliff full of caves
Two steps away, observe theSaint-Rémy Romanesque church which overlooks the valley. Along the wall of the cemetery, the view is even more beautiful over the Creuse and the countryside.
At the exit of the forest, the path leads to several troglodyte houses. In the Middle Ages, these natural cavities that man shaped in the freestone welcomed the villagers in the event of an attack and allowed the fighters to hide and defend themselves. In the XNUMXth century, these shelters were converted into houses or workshops to process hemp into sheets. The path of the weavers is lined with them and leads to the last enigma.
Your quest leads you to an incredible and unique site: the Grotto of Our Lady of Lourdes. Hidden in the cliff, there is a chapel and its Virgin Mary nestled in the stone, a real curiosity. The last clue is spotted. Victoire !
The witch is defeated, the final cache appears on the screen. All that remains is to find it and proudly display your badge, the precious sesame proving that you have succeeded in your mission!
And if you want to expand your collection, don't hesitate to go on an adventure in New Aquitaine with Tèrra Aventura ! After your adventure, stop at Chatellerault to discover its rich industrial and cultural heritage.