The best Cocooning Spas in the Vienne
Stay ideas
Paying activities
All year round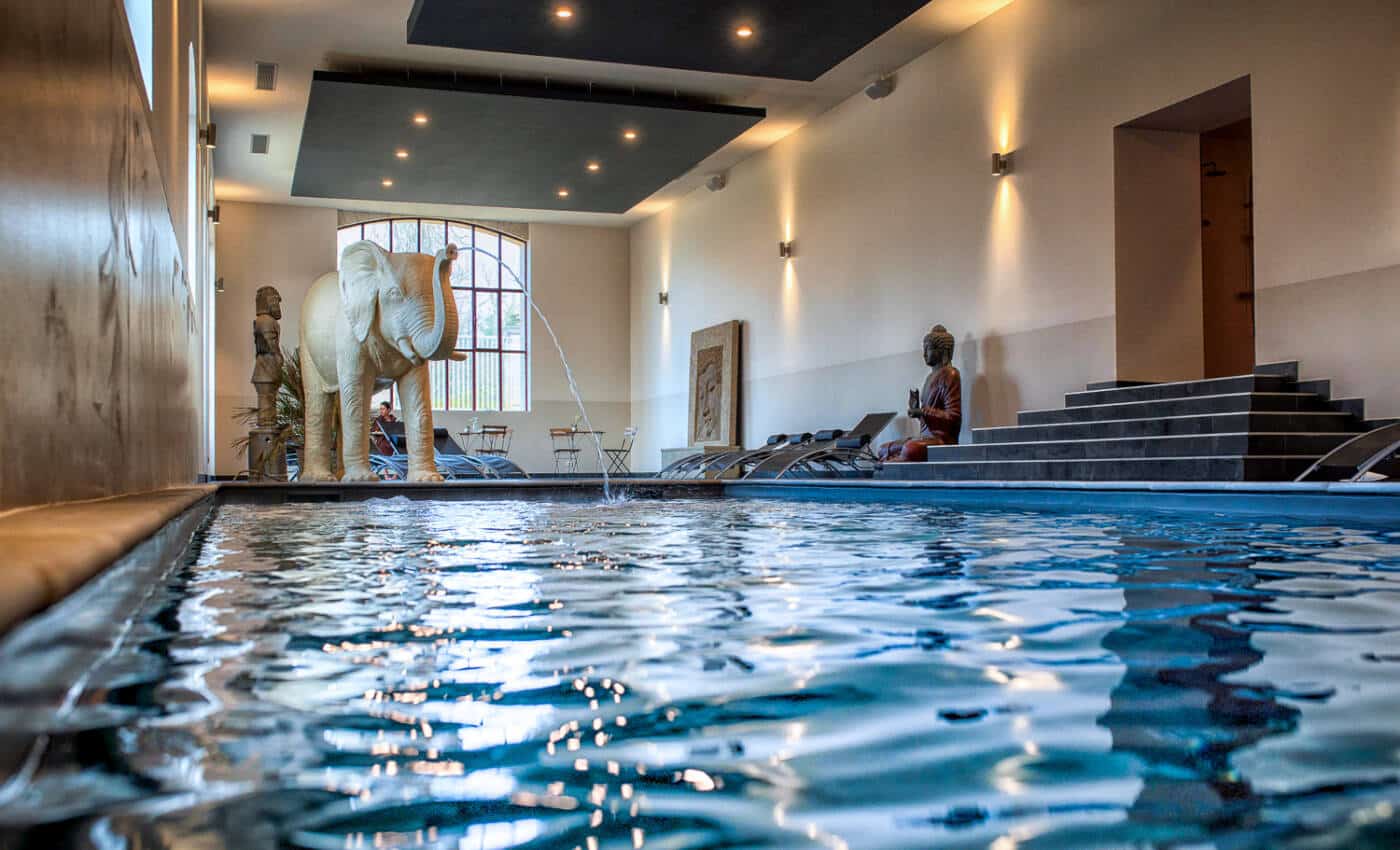 Need calm, rest and well-being? Our selection of the best cocooning spas in the Vienne awaits you: let go and let yourself be pampered in these places where your well-being is a priority.
Spas dedicated to cocooning in the Vienne
La Vienne is a territory of experiences and well-being. A department sublimated by its nature, it ensures a restoration of your energy thanks to specialized places. We have selected excellent care locations for you. Ready for a total immersion in the world of well-being?
The iconic spa of La Roche-Posay
What better place than the mythical La Roche-Posay spa to afford a cocooning parenthesis in the Vienne ? The Spa Source located at La Roche Posay, combines nature and dermatological know-how. It is a rare place where you will find world exclusive elaborate treatments corresponding with precision and quality to the needs of the patients.
Its thermal water, recognized worldwide for its virtues for the skin, is similar to a gentle caress on the skin. Rich in silicon, it is beneficial for anyone who bathes in it. Enjoy it in the Spa Source swimming pool!
The Spa offers treatment rituals using the famous brand La Roche Posay, a first in an institute! At the heart of the spa and medieval town, the Roche Posay SPA will allow you to enjoy a sensory experience, to be experienced intensely. Numerous treatments are offered targeting specific areas such as fatigue, stress, anti-aging, detox, vitality, etc.
The numerous options for healthy dining and exceptional accommodation will take you into the serene and calm world of well-being.
The Deep Nature spa at Center Parcs du Bois aux Daims
In addition to his famous Aqua Mundo, Center Parcs du Bois aux Daims offers its unique 1400 m² Deep Nature Spa. The Spa with its mineral architecture offers you a unique experience, with oases of well-being in the middle of nature. This place is the ideal place to let go and disconnect quickly, for a break of one or two, or a whole week!
For a complete relaxing stay
Come in the Vienne, it's wanting to stay there a little longer ! So we thought of everything. So as not to have to choose between a vacation stay and a moment of well-being, think about these exceptional areas. Remarkable and welcoming buildings, you will find all the cocooning necessary to be pampered during your holidays. Prestigious restaurants, charming hotels and other on-site activities accompany the spas of these remarkable places.
The Manor of Beauvoir
A stone's throw from Poitiers, discover a true haven of peace with the Manoir de Beauvoir. With more than 92 hectares, this place offers you an incomparable relaxing atmosphere. Its wellness area is widely equipped: heated swimming pool, hammam, sauna, whirlpool baths. Everyone will find a mode of relaxation that suits them. The place also has a solarium, guaranteeing a unique and solar well-being experience.
Would you like to share this moment of well-being with your family? The spa even offers a care card specially designed for children aged 6 to 12.
Relaxing day at the Manoir de Beauvoir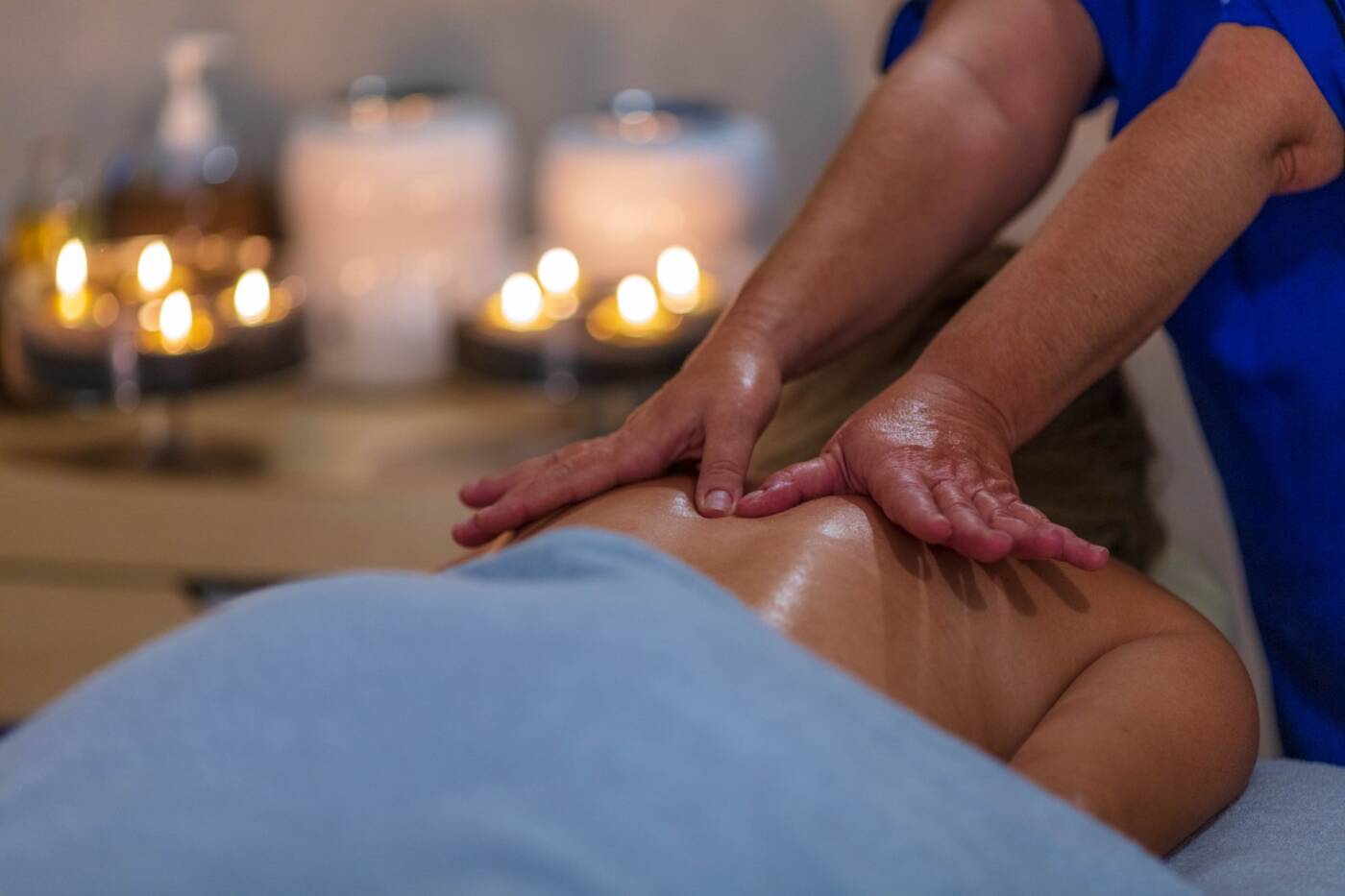 The Château de Dissay and its relaxing spa
The sumptuous Dissay Castle, built in the XNUMXth century, houses a gourmet restaurant, a hotel and a magnificent Spa covering more than 430m². This unique place uses PHYTOMER and Maria Galland products to promote well-being and disconnection from everyday life. THE Spa at Chateau de Dissay, is the ideal place for a moment of relaxation, in a modern and exceptional place.
Discover the refined and elegant decoration highlighting calm. Its aquatic area even has an unusual fountain in the shape of an elephant. A reminder of the serenity and well-being knowledge coming from India.
To continue your stay, remember to reserve your table at the L'Ô Dissay restaurant, within the castle grounds where gourmets will be satisfied with gourmet menus made from delicious local products!
The Domain of Roiffe
It is in the green setting of the north of the Vienne which the Domaine de Roiffe welcomes you to a new essential place for well-being, the O Claire Spa. This wooden chalet houses a relaxation area, a beauty area, as well as a barber area. A moment of guaranteed cocooning awaits you. Your well-being will certainly be in the spotlight!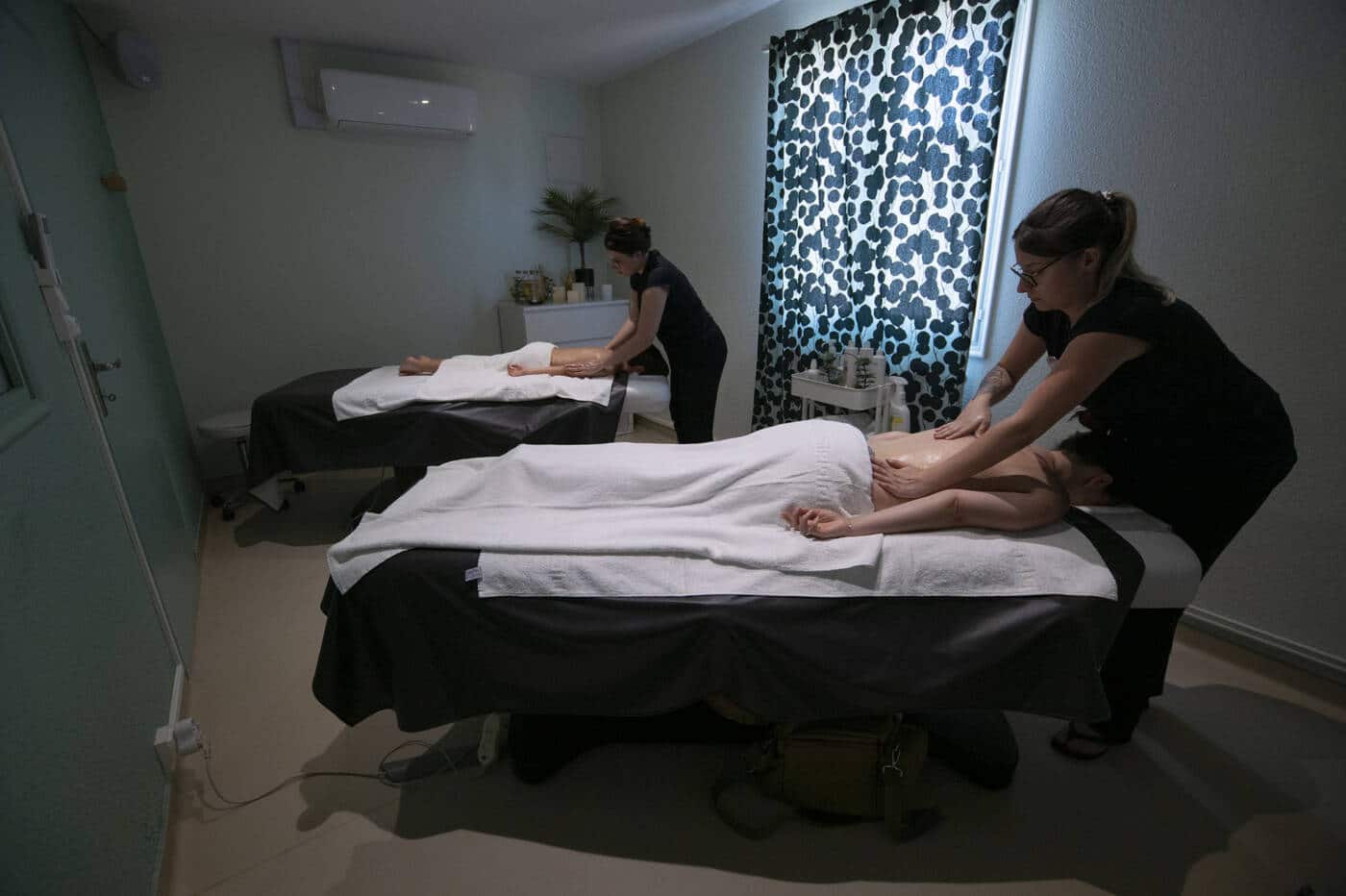 Le Clos de la Ribaudiere
The Spa of Clos de la Ribaudiere is a space dedicated to beauty and well-being, conducive to calm and serenity. The large glass roof and exterior openings offer a superb view of the castle! Using Cinq mondes treatments will make you dream of sweet journeys to the five corners of the world.
Exclusive: the Iyashi Dome. This japanese sauna is a unique long infrared device in the department of Vienne. All this will accompany you to spend a moment of relaxation and experience a real sensory journey.
After spas, Nature well-being!
Spas are places that we systematically think of when we think of well-being and yet other experiences are possible. Let yourself be tempted by the well-being in a natural way with an Nature Bath. Take the time among the trees to walk accompanied by the guides of Jardin Passion Nature.
More than a well-being experience, Bain de Nature offers you reconnect to your inner self and enter into communion with nature and yourself, as a family. The Bain de Forêt experience can be tailored to your wishes thanks to the attentive listening of the Jardin Passion Nature team. This activity is part of the system Expériences Famille, guaranteeing you a privileged moment between young and old.
The activity can also be experienced as an individual or as a duo, so design the Nature Bath that suits you.
*****
To go further and intensely experience a moment of well-being in the Vienne, opt for accommodation with a Spa.