Cast off the moorings to discover the Vienne
Nature escape, Holiday ideas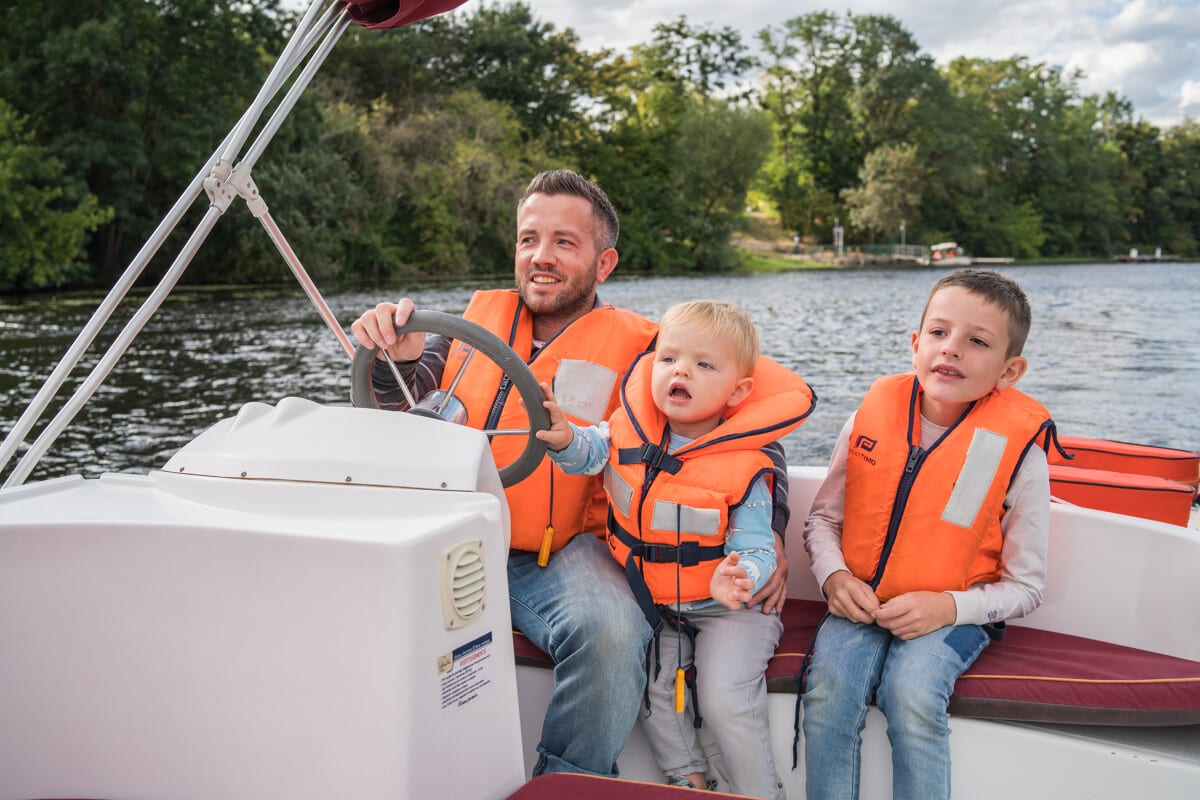 ©
Pomme-verte-libellab
Direction the Cenon mini-port, placed on a bank of the Vienne, discover the landscape differently. A fleet of about fifteen electric boats, from 3 to 7 places, makes it possible to afford a soothing walk on the waves. No excess speed possible, we advance at about 7 kilometers per hour. Follow us on this walk under the sign of discovery!
A stroll along the water and through history
Sailing up the river, we pass the island ofAvailles-en-Chatellerault then you can continue to the Chitré dam. THE Watermill of Chitré and its ideal location made it possible to deliver to Chatellerault and the Loire the millstones extracted from the soil of the Pinail, to manufacture oil and flour, to trade in livestock.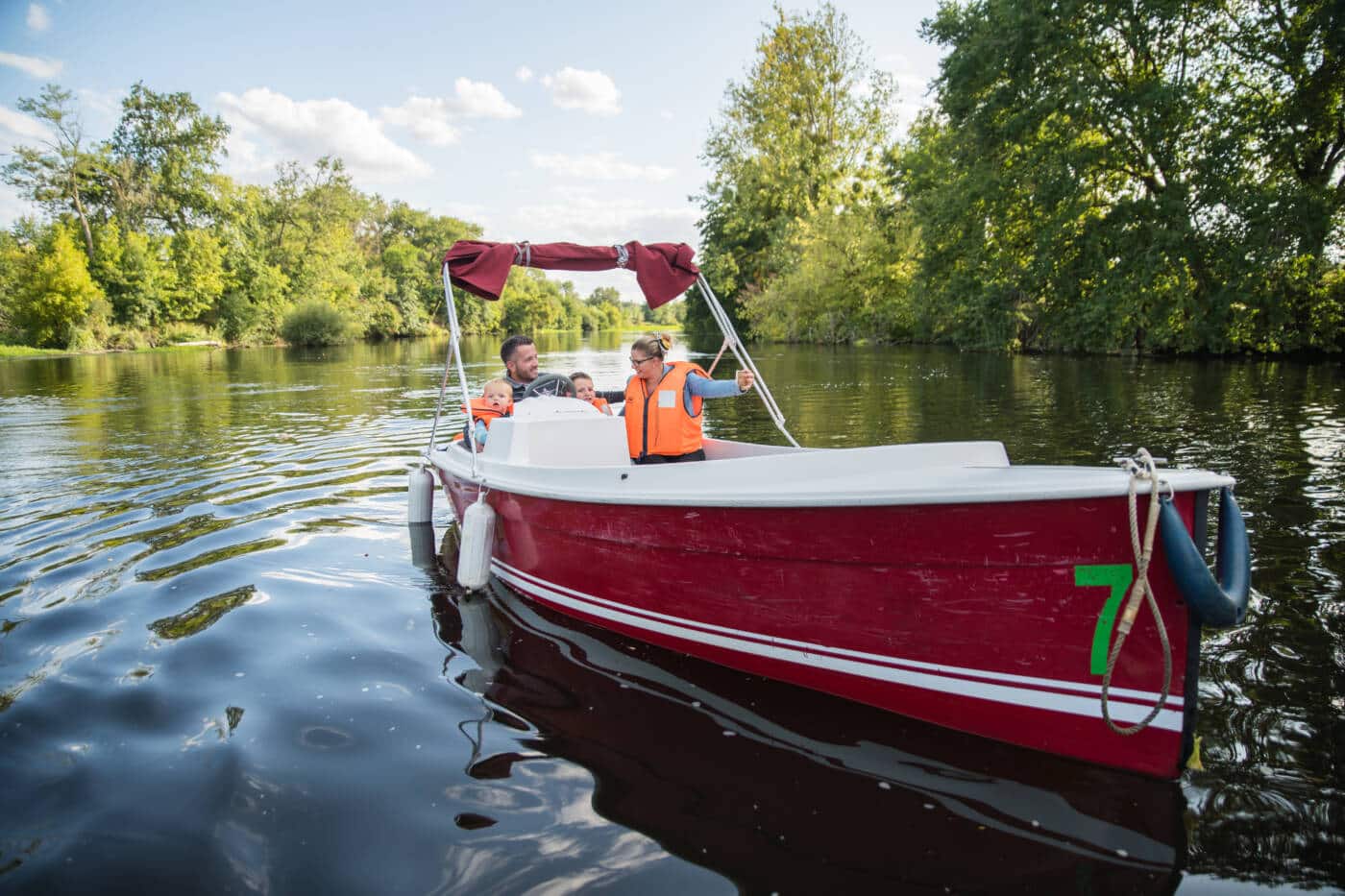 While sailing downstream, our boat passes under the young Nelson Mandela Bridge, completed in 2010, under the railway viaduct then under the Maréchal-Lyautey bridge, built in 1964 and we are approaching Chatellerault to the EDF dam. The Manu chimneys are close at hand.
A guaranteed change of scenery
Whatever the duration of your promenade chosen (30 minutes, 1 hour or 2 hours) thepeaceful atmosphere et verdant shores, thesmell of the river, wildlife, flore and freshness water offer an unexpected change of scenery along the water. The boats are accessible to people with reduced mobility mini-port of Cenon-sur-Vienne, every afternoon in July and August. Reservation is recommended!
After docking, explore around Cenon with our ideas for activities and discoveries to do nearby.
Continue your discovery of Vienne on land this time with the course Tèrra-Aventura: Overheating at Manu in Chatellerault! A way fun and sporty to discover the charming town of Châtellerault.