Come and have fun at La Guinguette de Poitiers
Events & outings, Gourmet corner
Paying activities
All year round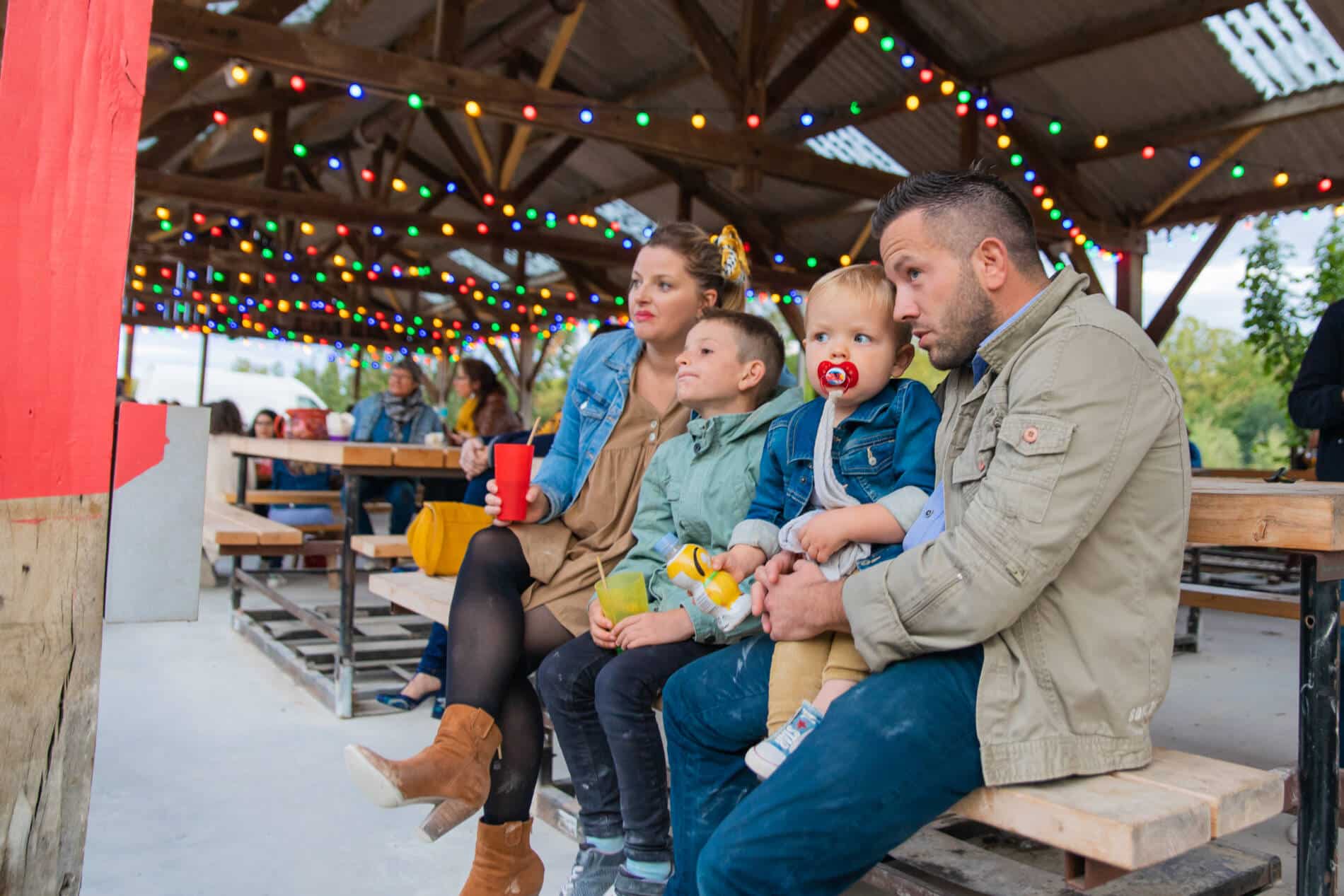 ©
Pomme verte-LibelLab
Heading for the West of France, in New Aquitaine: Poitiers is full of superb places to discover! Among the most touristic addresses in the city are The Pictave Guinguette. Located in the heart of Tison Island , this friendly place popular with Poitevins offers a wide choice of activities. Discover now all its secrets!
Once upon a time there was La Guinguette Pictave…
Impossible to go out in Poitiers without taking a trip to the Guinguette Pictave. Address: Chemin de Tison, just a few meters from the town center ! This new Poitevin meeting point, ideally located on the banks of the Clain, was born in 2018. At the initiative of this project, Jérôme Lacroix, whose objective is to revive the site of Tison, which housed a mill and a large sawmill.
Open every day, weekdays from 16:30 p.m. to 23:45 p.m. and weekends from 12 p.m. to 23:45 p.m., La Guinguette de Poitiers has become a friendly family meeting place. Every day, up to several hundred people cross paths there; the opportunity for young and old to treat themselves to a moment of relaxation with your feet in the water.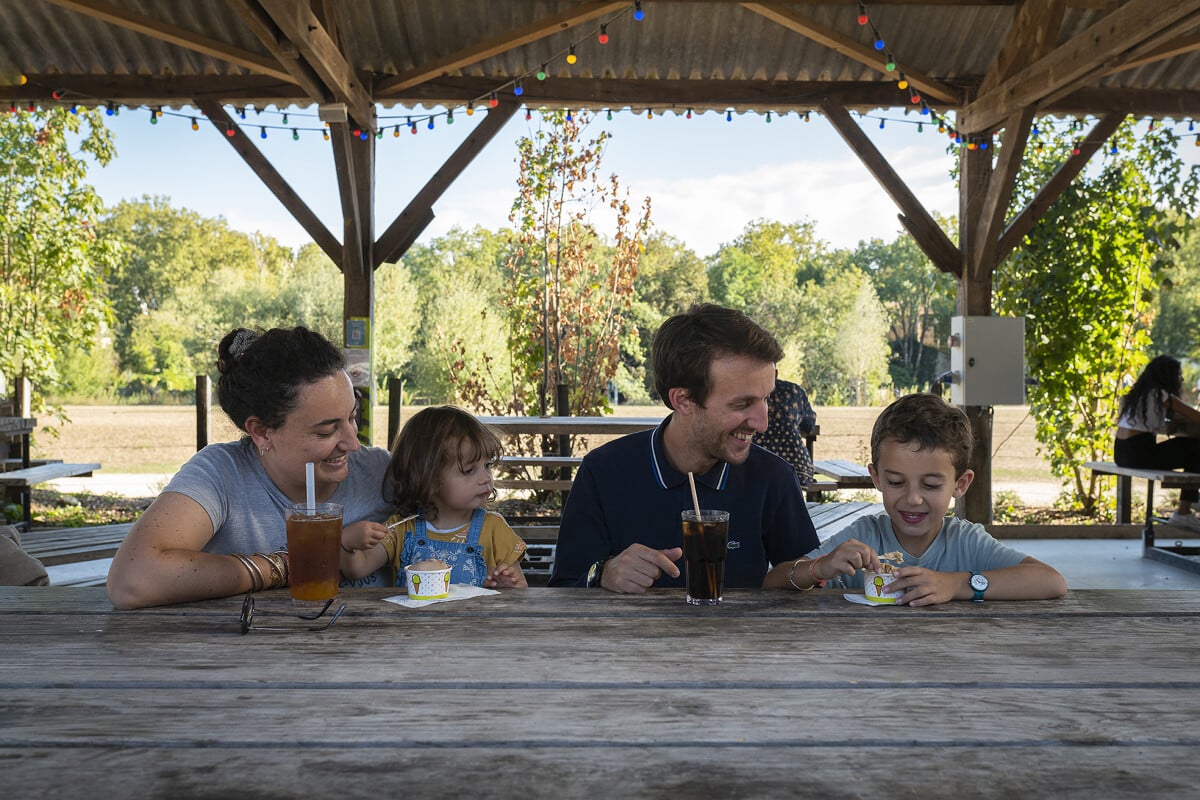 Guinguette Poitiers: full of conviviality in Poitou
But what exactly to do at La Guinguette Pictave in Poitiers? As a family, as a couple or with friends, I promise, you won't be bored! From morning to night, enjoy a good-natured atmosphere to toast, eat and have fun.
A vast catering offer at the Guinguette de Poitiers
Treat yourself to the Guinguette! There is something for all tastes and for all prices since the site is home to a dozen different food trucks, always with quality cuisine.
On the menu: good homemade dishes inspired by recipes from all over the world! Italian pizza, American burger, Lebanese falafels, Thai spring rolls, Japanese makis or even French charcuterie: you are bound to find a menu to satisfy you. And for a snack, waffles, popcorn, homemade ice cream, granitas, candies and other sweet treats are just waiting for you to be savoured!
To eat, sit under your feet in the sand or the large hall or even on the picnic facilities at the water's edge: you're spoiled for choice.
The Guinguette for a drink outside
La Guinguette Pictave is also, and above all, a warm place. The ideal setting, between river and greenery, invites you to take a moment of well-being. So, when it's time for aperitif, nothing better than to sit outside to sip a small cold drink. Are you more of a blond beer, fruity cocktail, bubble tea or water syrup? Good news: whatever your opinion for this early evening, the Guinguette bar will satisfy you. And while the adults enjoy this zen moment in the sun, the children can happily have fun outdoors.
It's raining ? The interior spaces will welcome you with joy! Also choose a escape game downtown !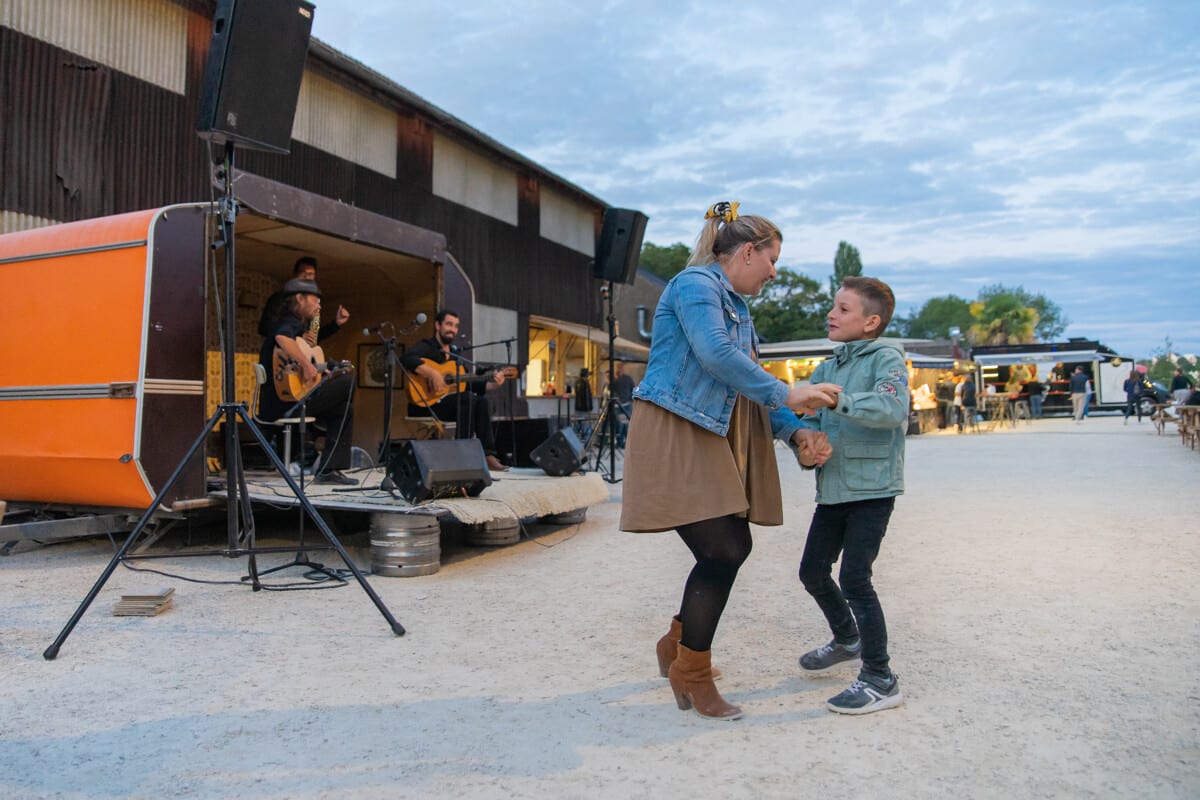 A thousand and one activities at the Guinguette Pictave
It's not over! La Guinguette de Poitiers still has other secrets to reveal to you. Come and indulge in all kinds of fun aquatic activities: pedal water rental, canoe trip, paddle getaway ... the idyllic setting between river and greenery offers endless possibilities. Are you still worried about getting bored? Do not panic ! Every day, completely free games and tournaments are organized at La Guinguette de Poitiers. Mario Kart on a giant screen, darts competition, make-up workshop for children… holiday atmosphere and good humor guaranteed.
Please note: La Guinguette is also a starting point of walk (or arrival!) friendly for walking enthusiasts !
To eat, relax or have fun, La Guinguette Pictave in Poitiers is the perfect place. So, for your next outing, head to:Tison Island.