Explore La Roche-Posay: thermal and medieval town
The unmissable, Living History
Free activities
All year round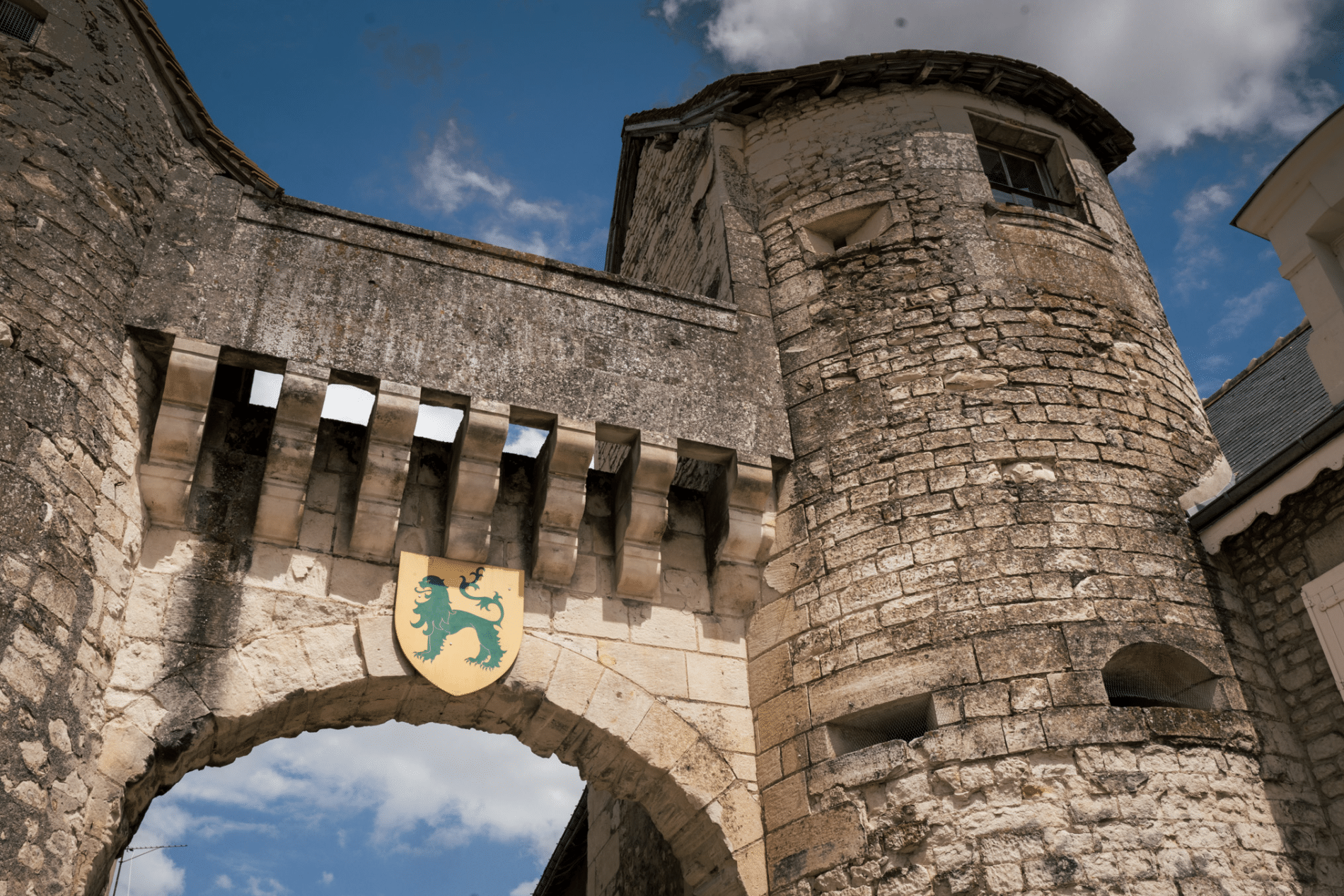 ©
Agence Zébrelle - Bastien Sauve
The small town of La Roche-Posay is world famous for its thermal water with many virtues for the skin. It is also a pretty little medieval town, with many vestiges to discover during your walk. Situated at 1 hour drive from Poitiers et 20 minutes from Chatellerault , it takes advantage of its quiet location in the countryside, close to very pretty villages as Angles-sur-l'Anglin .
Visit La Roche-Posay, medieval side
In troubled times, protecting themselves from invasions was one of the major concerns of the inhabitants of this territory located on the borders of Poitou, Berry and Touraine. They then took advantage of a rocky outcrop, with a clear view facilitating the possibilities of defense, to install a stronghold there. This is where the town developed from the XNUMXth century around the keep, the ramparts, the castle (now gone) and the church.
In the heart of the city, the Bourbon gate, surrounded by two turrets, remains one of the rare vestiges of the medieval enclosure. The machicolations and arrow slits confirm the defensive role that this gate played in ancient times. In the narrow streets typical of this period, stone houses, mullioned windows, dovecotes, confer a incomparable charm on the ride.
The passage through the Notre-Dame church is a must. Built between the XIth and the XIVth century, its defensive architecture is atypical to say the least. Push open the door to discover the XNUMXth century sculptures that adorn the interior and the XNUMXth century colored stained glass windows letting in a soft, subdued light.
The unmissable Dungeon of La Roche-Posay
Place to discover the Dungeon of La Roche-Posay. Built in tufa stone, it rises to 23 meters. With such dimensions, it is impossible to miss it, it overlooks the whole village! Inside, two unexpected experiences await you.
In the Hall of Echoes, the walls speak... Sit in a corner and whisper something. The following ? We let you discover it, only clue, this room bears its name beautifully.
In the same room, place at 360° show. Optical illusions follow one another on the vault of the room: starry sky, collapsing dungeon, the projected images carry you away in a mysterious whirlwind over the centuries.
Extend the walk with fun visits
The La Roche-Posay Tourist and Hydrotherapy Office offers guided tours through the streets of La Roche-Posay. Take the opportunity to discover well-kept secrets at each stage of the ride. For followers of Tèrra Aventura, you will be delighted with a route to explore the city from the "spa city" point of view. To do this, look on the 100% free application for the course "A velvet water bath".
Also enjoy the nature that surrounds La Roche-Posay with a forest bath, a ride on electric scooters, a canoe-kayak outing or cani-rando with Latitude Nordique.