Go in search of Professor Sheppard in the Land of Dragons!
Children love, The unmissable
Paying activities
All year round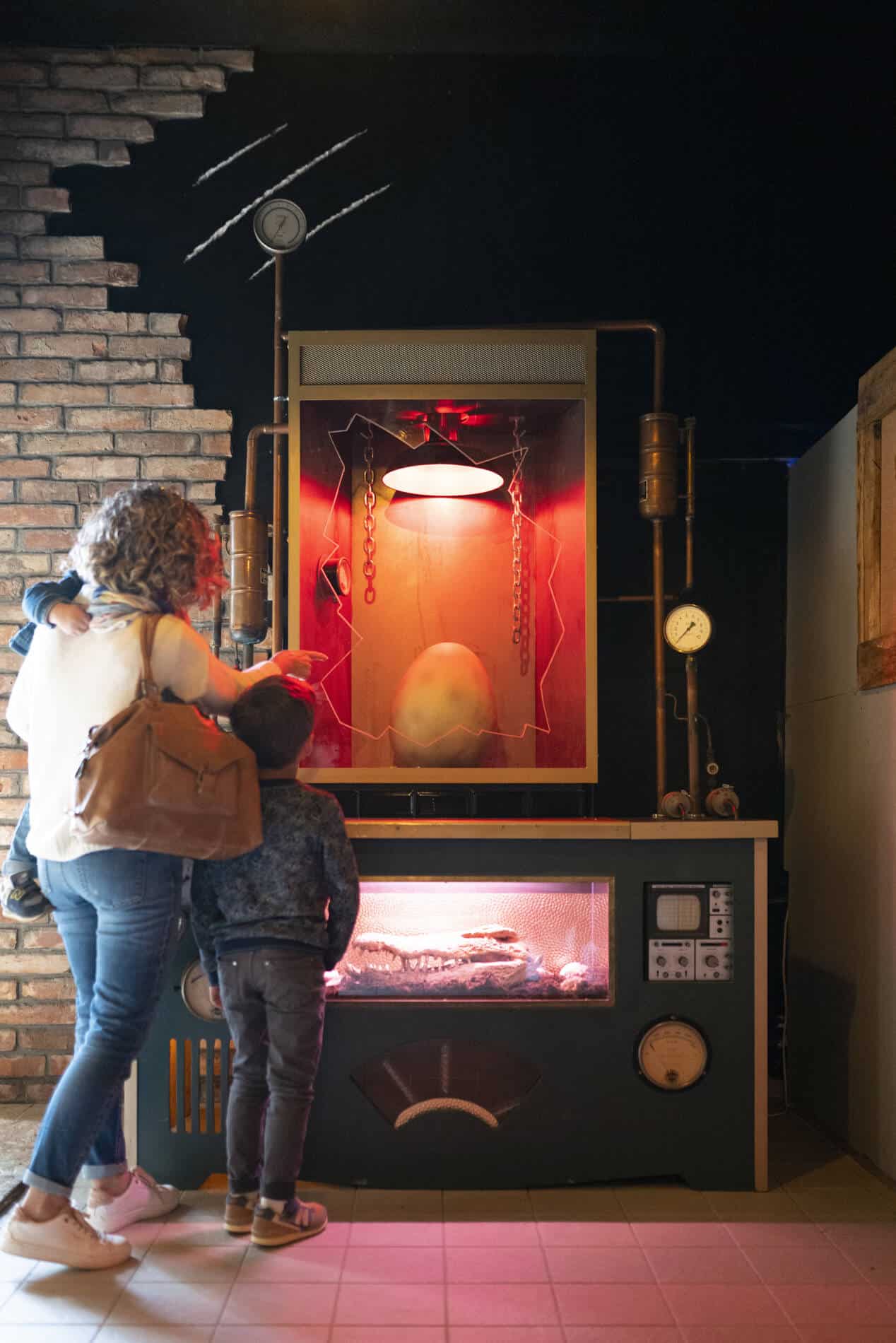 ©
Thomas Jelinek - Agence-Zebrelle
A mysterious disappearance has taken place 40 minutes south of Poitiers… Professor Sheppard, convinced that dragons exist, cannot be found. Let yourself be tempted in a fascinating investigation in search of the professor who will make you explore several areas of a luxuriant oasis to his secret laboratory. Discover a tropical atmosphere where vegetation and reptiles are kings. Lovers of investigation games or animal lovers, this amusement park is made for you!
Investigation game in a new scenographic space
A family tested for you
Since our arrival, we have been looking for Professor Sheppard. This adventurer, convinced that dragons exist, has disappeared. Her granddaughter, Lara, leads us on her quest. Direction the exit of the tropical dome to go to the new visitor area. It's inside an ihuge dragon spitting smoke what is going on investigation. From room to room, the scenography is stunning, both for children and adults.
We get caught up in the game thanks to the impressive settings, animations, augmented reality, legends from here and elsewhere... Everything immerses us in the unique world of this 6th continent and the universe of dragons.
Even the most beautiful adventures come to an end... It is time for us to return to "real life" after this enchanted interlude. We will not reveal to you whether dragons exist or not, it is up to you to carry out your own investigation. land of dragons !
Tropical greenhouse, crocodiles & exotic fauna: an exotic cocktail
Entering the greenhouse is in itself an experience. On a beautiful fall day, the daytime sun gives the real feeling of being in the tropics.
Africa, Asia, America…, very quickly, the visit embarks on a journey across the world to discover the 9 different species of crocodiles and other reptiles welcomed at Terre de Dragons. The first vivariums leave us perplexed... but where are the inhabitants hiding? And then, with a little insight, we see, well hidden under the foliage, iguanas, anacondas, pythons and other snakes.
The trainer presents us with a sand snake. If we are impressed by her magnificent pearly colors, she does not seem worried by our presence, on the contrary, the lady is rather curious. She slips and hoists herself on the trainer's forearm to get a closer look at us.
Then head to the nets positioned 15 meters above the crocodile pools. They move at the slightest movement, not easy to maintain stability! Combined with the bird's eye view of the crocodiles opening wide their mouths full of sharp teeth, the adventure effect is 300% guaranteed! Back on dry land, we stroll along the ponds surrounded by lush tropical fauna!
Orchids, bougainvilleas, banana trees feel at home here and offer us their most beautiful flowers and oversized foliage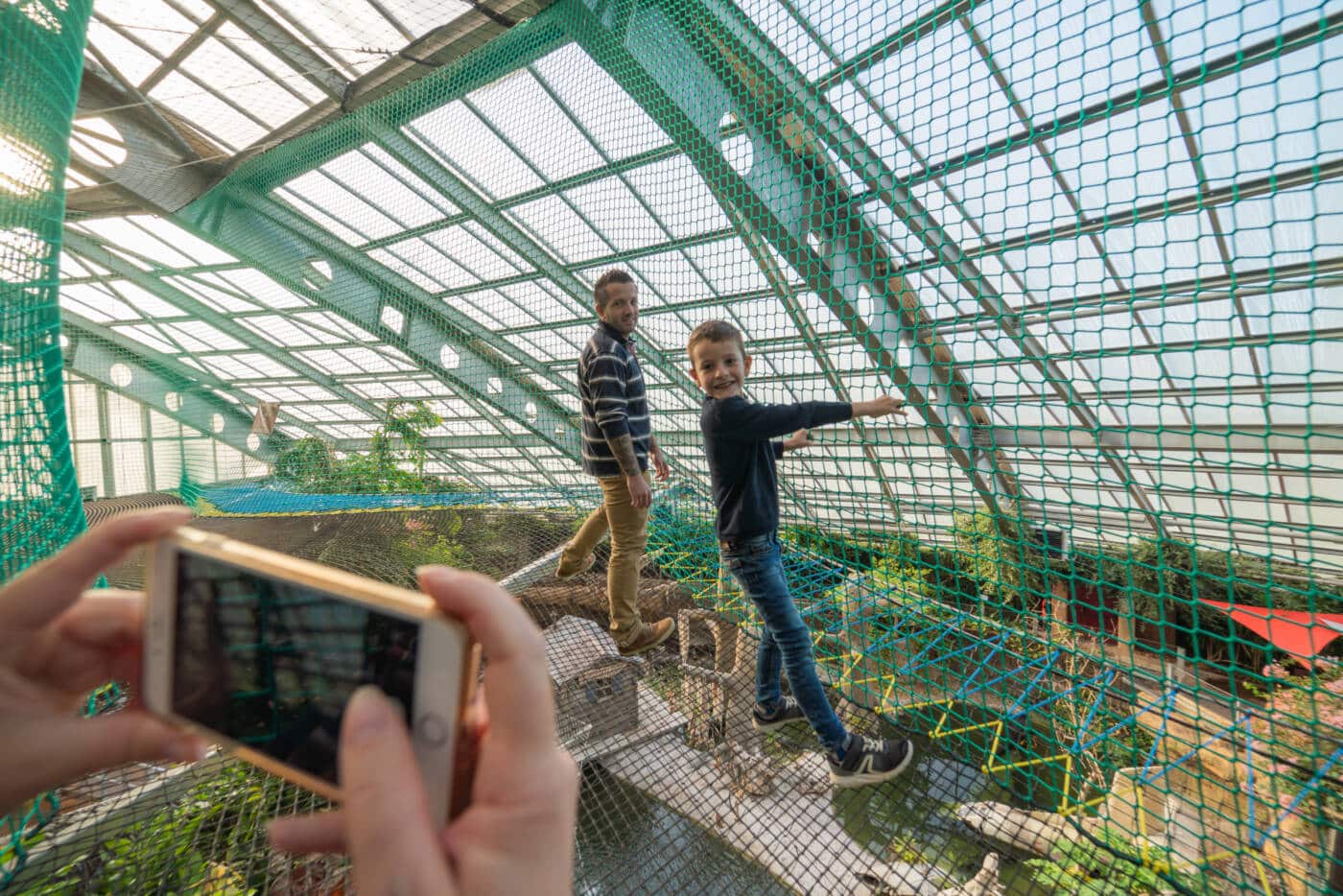 Stay idea
Family weekend: heading for the Vienne
A pinch of theme parks, a hint of fun visits, a dash of sporting activities... Here's the perfect recipe for a family weekend in France! And to sleep? Unusual accommodation on a small scale…
READ MORE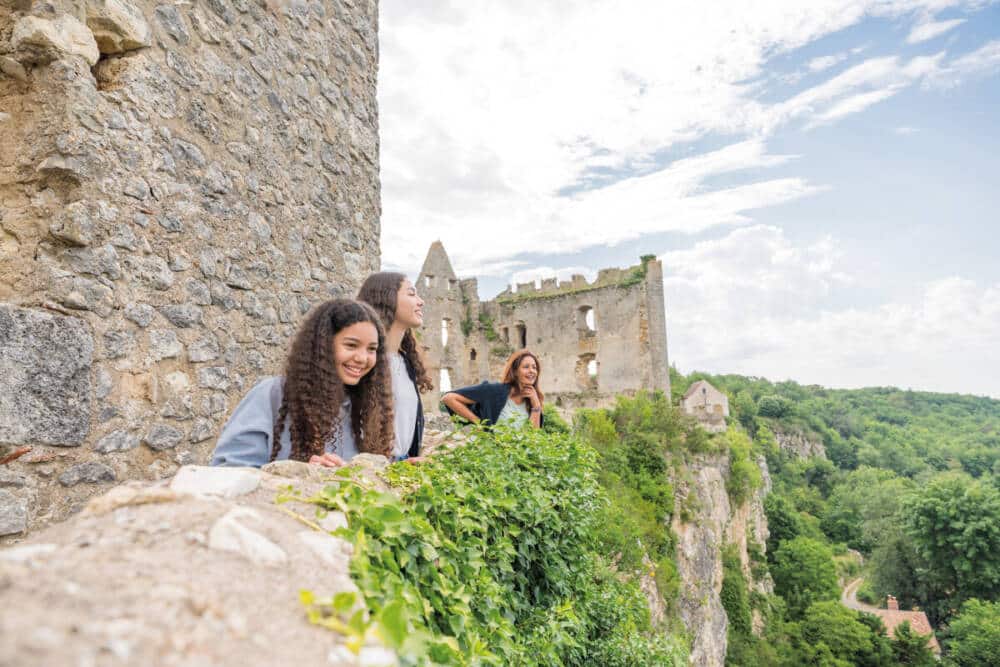 ©
Pomme Verte LibelLab
Zoo
Animal parks around Poitiers: our suggestions!
The guarantee of a successful family day out, activities with animals are always a big hit with the youngest. In the Vienne, farms and animal parks abound. In addition …
READ MORE
©
LibelLab