Nature walk at the Chauvigny VéloRail
Nature escape, children love it
©
Pomme Verte LibelLab
Are you looking for an activity that allows you to enjoy the landscapes while practicing a little sport? We have what you need ! Direction the Chauvigny VéloRail, less than 30 minutes from Poitiers, for a zero carbon experience.
A VéloRail ride in an enchanting setting
It is in the lower part of Chauvigny that your ride begins on one of the cyclo-draisines, these strange machines that are half-bike, half-carriole. You will take the old railway line which once linked the city ​​of Poitiers in Le Blanc in the Indre.
The whole family can settle down comfortably, and in turn give their energy by pedaling to move forward on the rails!
Quickly, you will be launched on the bridges and viaducts which span the Vienne, with a splendid view of the Medieval City of Chauvigny.
To appreciate from afar: the castle of Harcourt, the castle of the Bishops, or even Saint-Pierre collegiate church.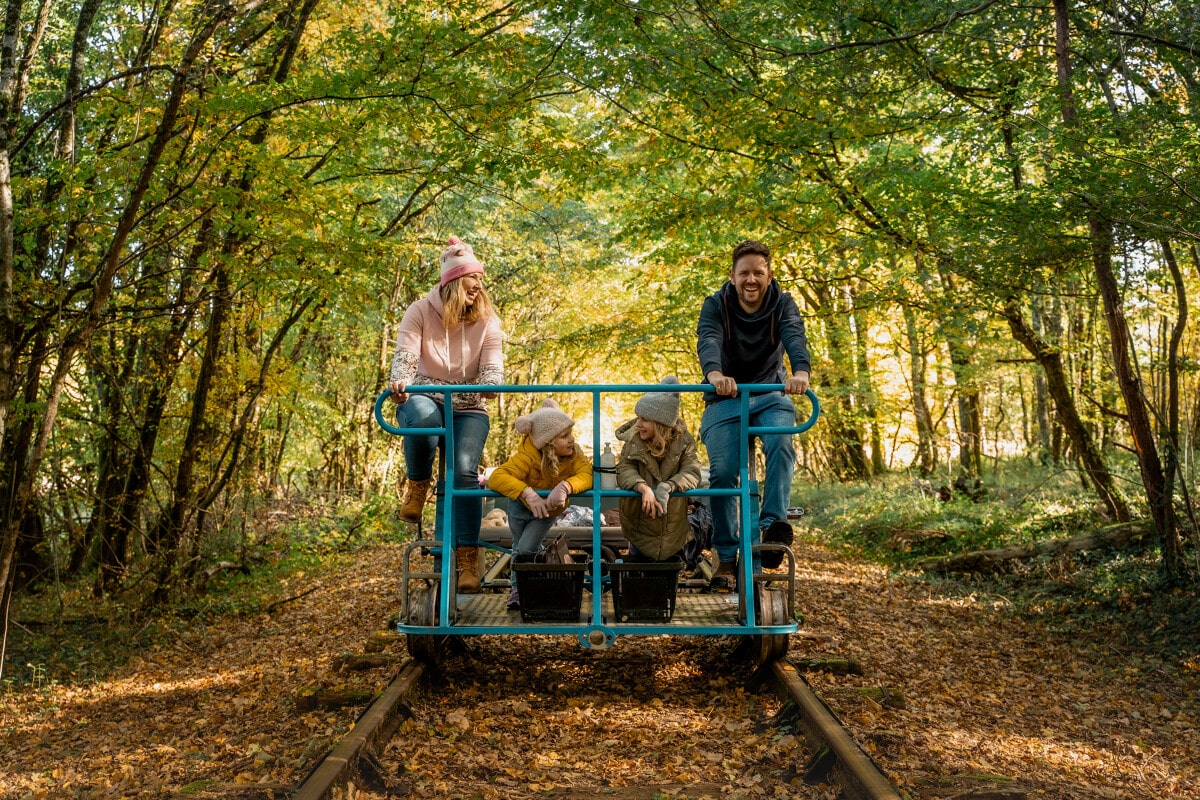 17 kilometers of walk in the Chauvin countryside
If the start of the walk seems easy with a flat part, you will have to warm up your thighs a little to reach the natural part, lost in the middle of the fields. The course is possible in two versions: a 17 kilometer long one, or a shorter one, with a U-turn in the middle of the course. The whole family will have the opportunity to take turns and enjoy it!
Both options will take you into the bocage, between fields and forests. A peaceful nature walk, perfect for countryside vacation, which will please the whole family. On the way back, the journey turns into a gentle slope, perfect for taking full advantage of the moment and taking a rejuvenating breath of fresh air.
What else to do as a family in Chauvigny?
The nature walk in Chauvigny VéloRail is a must for holidays in the Vienne. To complete your day in this city classified as "Most Beautiful Detours in France", think of the show Sky Giants, nestled in the heart of the medieval city and the castle of the bishops. Take the opportunity for a walk in the upper town, steeped in history with the remains of these five castles. The course Tèrra aventura « Authentic bigorne horn » will take you on a discovery of the medieval city and its surroundings.
On a cooler note, meet at the edge of Vienne with the canoe-kayak club, another way to see this beautiful city.
Stay idea
Top 5 activities to do with toddlers
Whether you live there or are on vacation, the Vienne is a territory at the top for families. Theme or animal parks, adventure and puzzle games, discovery workshops… There's everything to occupy our…
READ MORE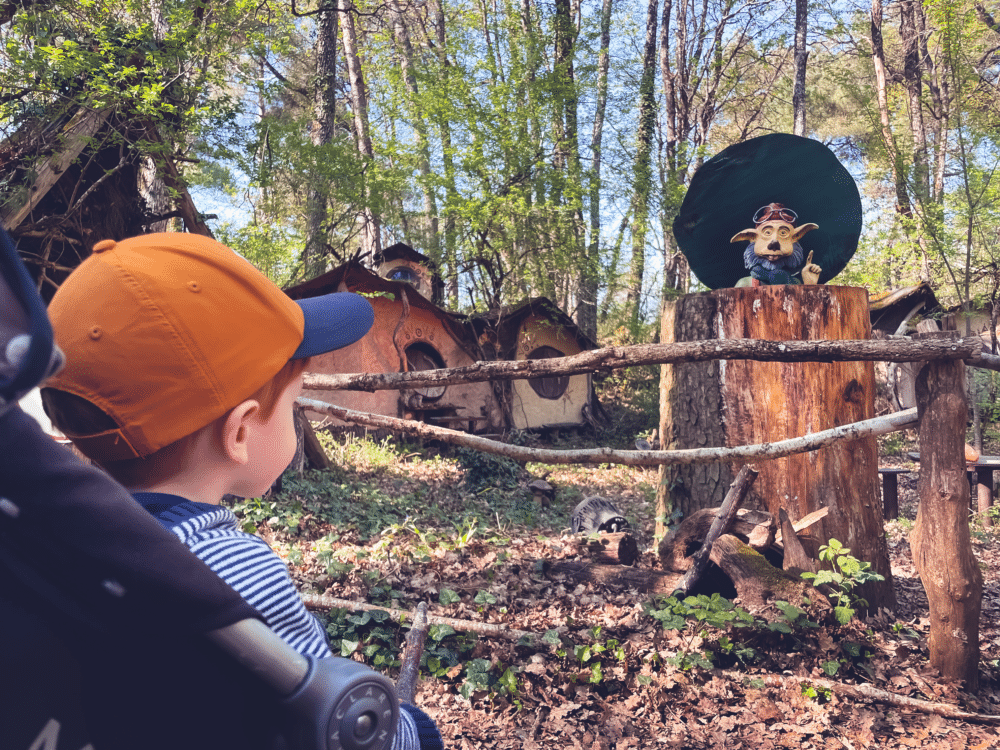 ©
Les Zed.com
Stay idea
12 nature activities to recharge your batteries
Stroll along the water, thrills, puzzle games or relaxation, we reveal our 12 suggestions to oxygenate you in the open air in the Vienne. As a family, come and live in harmony with nature the…
READ MORE
©
Agence Zébrelle – Thomas Jelinek