Going out in Poitiers: there is something for everyone!
Events & excursions
Paying activities
All year round
©
Sébastien LAVAL
Want to go out in Poitiers? Good news, impossible to get bored! The capital of the former Poitou-Charentes region is full of nice places to discover. So, advice to epicureans, we share with you our best ideas for outings in Poitiers: music bars, nightclubs, performance halls…
Treat yourself during an outing to Poitiers
Who says going out in Poitiers obviously said to enjoy! As a family or with a group of friends, the restaurant is an outing that is always a pleasure. The city offers a wide choice of establishments that will please everyone.
Ideas for dining out in Poitiers
So where to tickle your taste buds during your next trip to Poitiers ? Do not panic, there is no shortage of delicious addresses.
• Butter cooking : ideally located in the historic center of Poitiers, this restaurant combines the classic codes of French cuisine with contemporary creativity; all with good market products
• The Moulin de la Norée : enjoy a meal in a bucolic setting, along the river, in the middle of the forest, just 2 km from Poitiers train station. The menu will only seduce the finest gourmets
• The Good Children : if you want to discover the tasty specialties of Poitou, you have come to the right place! And what a pleasure to taste these regional dishes in a setting full of colors and authenticity
• Big Bear : advice to vegetarians and vegans, but also to the most curious taste buds, come and taste gourmet and innovative vegetable dishes. Everything is homemade with fresh, organic, local and seasonal products
• sweet time : here, "fast food" becomes "fast good", eat healthy on the go! Pies, salads, cakes, soups... Enjoy carefully selected products and a kitchen full of love and fantasy
• Archives : installed in the nave of the old Gesù Chapel, built in the mid-XNUMXth centuryth century, enjoy gourmet and refined cuisine
• In Casa : Corsican specialties in Poitevine style, a plate of Corsican charcuterie, a portion of octopus risotto, a portion of fiadone and a glass of myrtle liqueur, this is the recipe for a delicious moment of conviviality
• Auberge Chez Cul de Paille : gastronomy at low prices, grandmother's plate, old terracotta tiles on the floor, chef wearing a beret, dishes to share... It's a leap in time that Chez Cul de Paille offers.
Treat yourself to a little brunch in Poitiers
Brunch time has come. And brunch is done according to the rules of the art! So here's where to feast on the occasion of a morning outing in Poitiers :
• The Locksmith : weekends and public holidays from 11:30 a.m. to 15 p.m., it's brunch in this renowned restaurant in Poitiers. We are obviously seduced by the cement tiles, the glass roof and the many objects in the library... a 100% cozy decoration. Enjoy your food !
• La Gazette: zoom on another nice place for a little brunch. This establishment offers a setting that is both chic and welcoming. Come and enjoy in the dining room or on the terrace hearty recipes with delicious Asian flavors. You will have the choice between the fresh formula and the lumberjack formula, both served on the plate
• 16 Carnot : Simple, yet elegant eating place that has been around for almost 15 years. Restored in 2020, the place is perfect for brunch in a subdued atmosphere with jazzy music. From pastries to raw vegetables and hot dishes, we promise, you will enjoy it
• The Flonflon Epatant : bar restaurant with its traditional cuisine, tapas, oysters and weekend brunch, the Flonfon Epatant welcomes you in 4 spaces: restaurant room, private terrace, small indoor lounge and artists' lodge with permanent exhibitions.
Going out in Poitiers for a drink
Another must-do activity going out in Poitiers : settle comfortably in a bar to sip his favorite drink! In the dining room as well as on the terrace, there are many places to have a drink in the flagship city of the Pays du Futuroscope:
• The Kiosk of Blossac : always during the summer season, in the shade of the trees of the park of Blossac, treat yourself to a moment of relaxation. Whether you want a cold drink or a sweet snack, this establishment will be able to offer you a real moment of well-being.
• Republic Corner : fashionable place, this music bar is the perfect place to toast with friends over a good beer. And in case of small hollows, it is possible to nibble a piece! Not to mention that you will fall for the modern and quirky style of this old hangar where there are many food trucks
• Rooftop : impossible to miss this elegant bistro where you can treat yourself to a quality dinner as well as sip a delicious cocktail. On the program for the evening: show, music, concert … guaranteed atmosphere!
• Gambetta : this café/bar in the heart of Poitiers offers you a moment of relaxation for your morning coffee, or a break on the terrace during a walk!
• rocinante : this wine cellar has embarked on a new adventure and opened a bench under the Halles Notre Dame market. Come and enjoy good wines and small dishes!
La Guinguette, an unmissable outing idea
Impossible to talk about exits à Poitiers without mentioning the famous Guinguette Pictave. This particularly touristic place is located on Tison Island. The reason for its success? Its friendliness of course! In this space of sharing, there reigns a joyful holiday atmosphere.
You can freely have a drink, play, eat thanks to one of the many food trucks, but also participate in all kinds of events. Darts tournaments, shuffleboard competitions, Mario Kart game on a giant screen, make-up workshop for children... so many100% free entertainment that will appeal to young and old!
With family, lovers and friends, the Guinguette Pictave is undeniably one of the best ideas out in Poitiers.
Poitiers: opt for cultural outings
It's always good to going out in Poitiers to relax. But Poitiers is also full of exciting cultural places to visit.
• To start, take a detour through the Holy Cross Museum, the largest in the city. The facility houses a large collection of objects : from Gallo-Roman remains to sculptures from the Middle Ages, including ancient and contemporary works of art, there is something for everyone. It also offers to many other events on various themes: exhibition, conference, concert, play... You will be spoiled for choice.
• Number 2 on the list, the House of Architecture, located in the heart of the city under the late XNUMXth century glass roof of a former garage. Workshop, exhibition, educational course, conference... the place invites reflection on the issues of urban planning.
• Afterwards ? Jump to Espace Mendès France, which seeks to democratize access to scientific culture. On the program: exhibitions, concerts, screenings, debates, entertainment, shows, seminars, conferences, concerts, festivals... enough to plan numerous and instructive outings in Poitiers !
• End the adventure with one of the major shows that awaits you Arena-Futuroscope : matches, concerts, one-man shows… The unmissable venue for an unforgettable experience, right next to the Futuroscope park in Chasseneuil-du-Poitou.
• Finally, if you love art in all its forms, don't miss the TAP (Theatre Auditorium of Poitiers); the opportunity to come and applaud a dance, theater or music show, according to your desires!
Where to go out at night in Poitiers?
If you feel like wiggling your hips to wild music, head to one of the many nightclubs where to go out at night in Poitiers. You will love :
• The White Tomato : funny name for a discotheque, however, it is the haunt of over 25s who want to have fun in a trendy place! 2 atmospheres, large terrace, Saturday karaoke…
• The Moon : nice little club for thirty-somethings, with a subtly oriental decor, where you dance until dawn and enjoy good homemade punch
• The Grand Goule : favorite nightclub of students for several generations, located near the center. With 2 rooms and 3 bars, it offers a wide choice of themed evenings all year round
• The Room Club : electro, hip hop, rap evenings, concerts, DJ sets... this sober and modern discotheque will enchant you! Located in the station district, we love its room with 6,50 m under ceiling
Need other ideas for night outings in Poitiers? The city still has many other secrets to reveal to you! Discover:
• The CGR Castille cinema : to watch a good movie, bowl of popcorn in hand, in one of the 5 rooms fully equipped with digital 3D
• Behind closed doors : action, thrill, fun... dare an escape-game mission rich in emotions. In a group of 3 to 6 players for 60 minutes, let yourself embark on a thrilling scenario
• The Roof : nicknamed the "house of climbing for all", the place is open until 22 p.m. on weekdays and until 20 p.m. on weekends; the opportunity to treat yourself to an unusual sports evening alone or with others
• The Modern Comfort : this cultural and militant associative space offers various event evenings: openings, exhibitions, concerts, etc.
• THE Republic Comedy Club : prepare your laughter session with the Republic Comedy Club, THE stand-up evening at Espace Republic Corner in Poitiers.
• There Maria Casarès scene : new cultural place combining theater and gastronomy, in Poitiers, the Maria Casarès Stage opens its doors, sixteen dinner shows around Molière's "Tartuffe" inaugurate the program until October 15.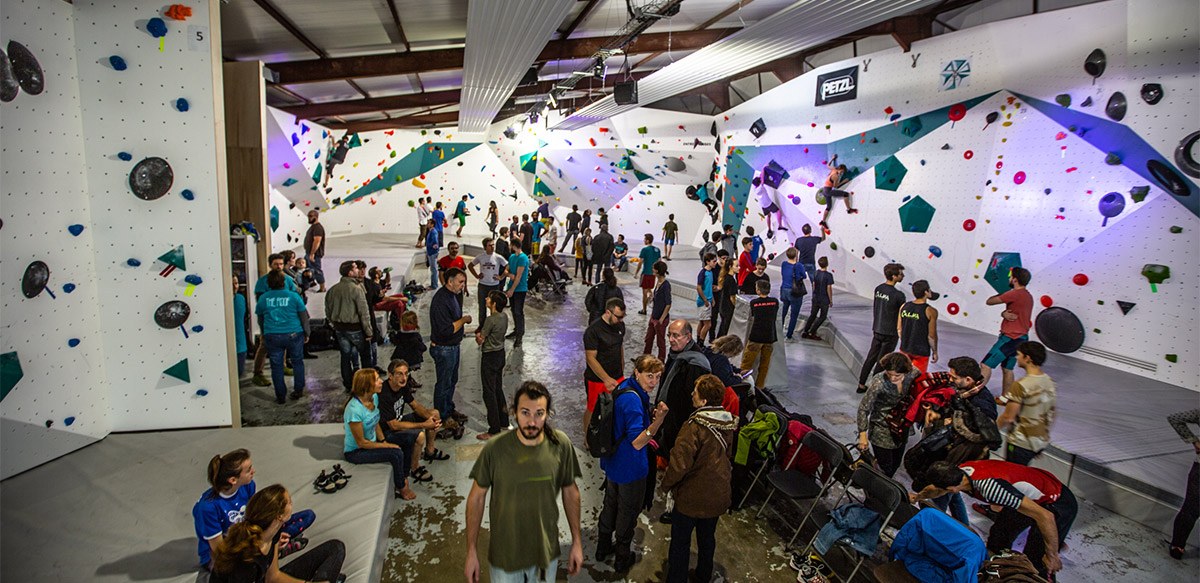 Restaurant, bar, cinema, exhibition, concert, show… so what will be the program for your next outing in Poitiers? And if you need other ideas for going out in Poitou, don't hesitate to take a look at the future events (festivals, free entertainment, etc.) of our agenda.