Where to walk in Poitiers?
Nature escape, Holiday ideas
Free activities
All year round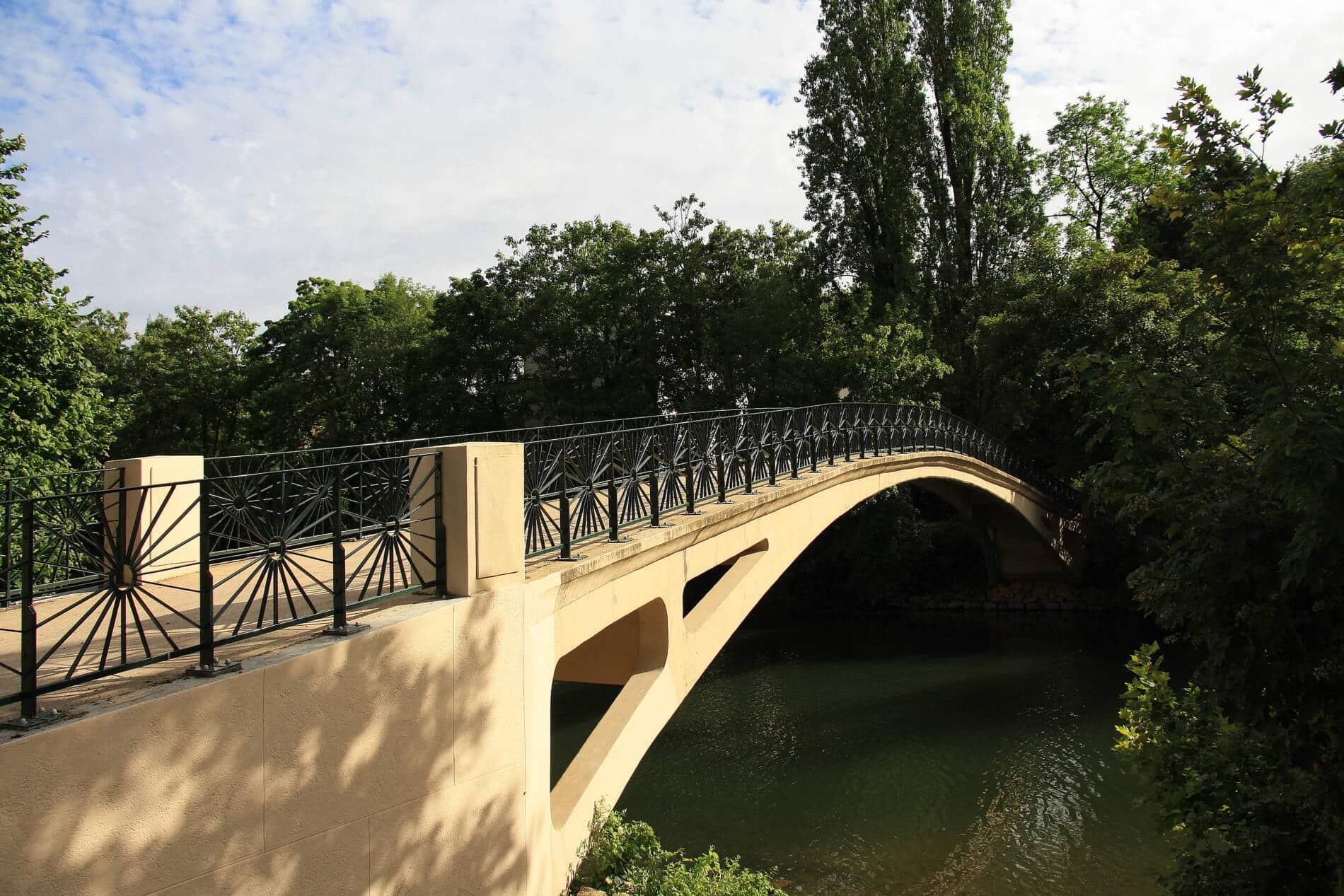 ©
ACAP - Claire COULARDEAU
Located in the department of Vienne, Poitiers full of history and charm. With its cobbled streets, Its medieval landmarks and green gardens, Poitiers offers you an ideal setting for quiet walks and enriching walks. Whether you are a history lover, architecture enthusiast or just at the looking for a nature getaway, here are our suggestions for exploring the city. We are preparing a day out for you in the heart of Poitiers.
Start with a historical walk in the center of Poitiers
Start your exploration with historic center of Poitiers which houses many architectural treasures. The walk through the downtown district of the city will transport you through the centuries, with its half-timbered houses, Its narrow streets and charming squares.
Don't miss theNotre-Dame-la-Grande church, a masterpiece of Romanesque art, with its richly sculpted facade and magnificent stained glass windows. Continue your walk towards the Cathedral district, where you can admire the majestic St. Peter's Cathedral.
Continue your walk in the alleys of the Parc de Blossac
Nature lovers you will not be disappointed by the many parks and gardens which Poitiers has to offer you. Blossac Park, located near the city center, is a true haven of peace. With its wide paths, its French garden, its magnificent green spaces, it is the ideal place for a walk or a relaxing break with the family.
I discover the Parc de Blossac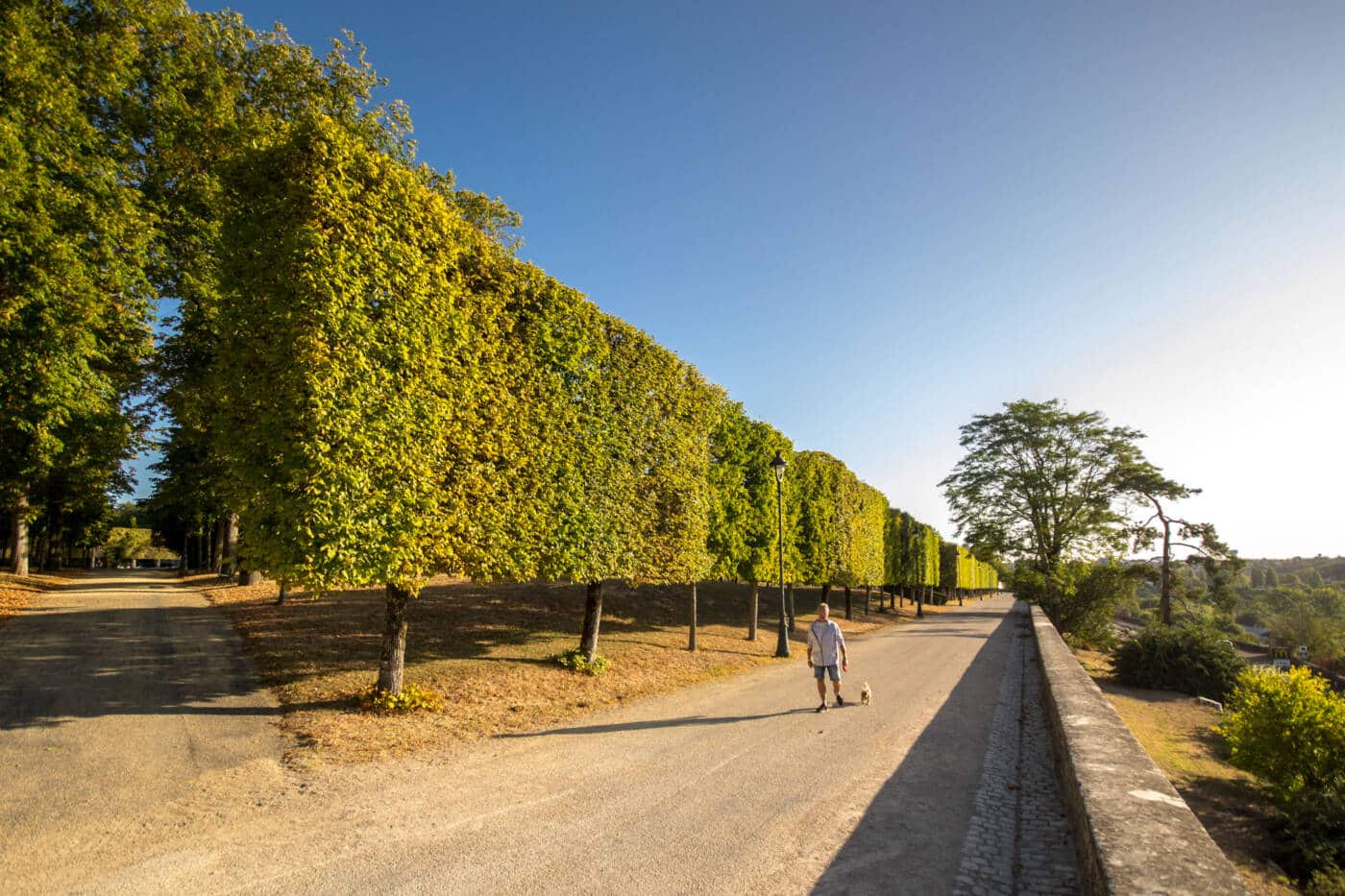 End with a nature walk along the banks of the Clain
Stroll along the Clain, it is a moment of relaxation guaranteed. Start your walk in the heart of the city, near the Blossac Park. By following the banks of the Clain, you will gradually move away from the urban bustle to immerse yourself in a soothing natural environment. The path, well landscaped and signposted, will allow you to fully enjoy the beauty of the landscapes and the tranquility of the river.
The trees lining the banks provide a pleasant coolness during the hot summer days. On the edge of the Clain, take a refreshing break to the Pictave Guinguette.
The promenade along the Clain also offers beautiful views of old bridges that span the river. THE Joubert bridge, with its old architecture, is particularly emblematic and constitutes a beautiful landmark for taking memorable shots of Clain and Poitiers.
Stay idea
Visit Poitiers in 10 steps
The day has just dawned on Poitiers and you can already feel the dynamism that emanates from the medieval streets. The café terraces are gradually filling up, punctuated by the comings and goings of passers-by….
READ MORE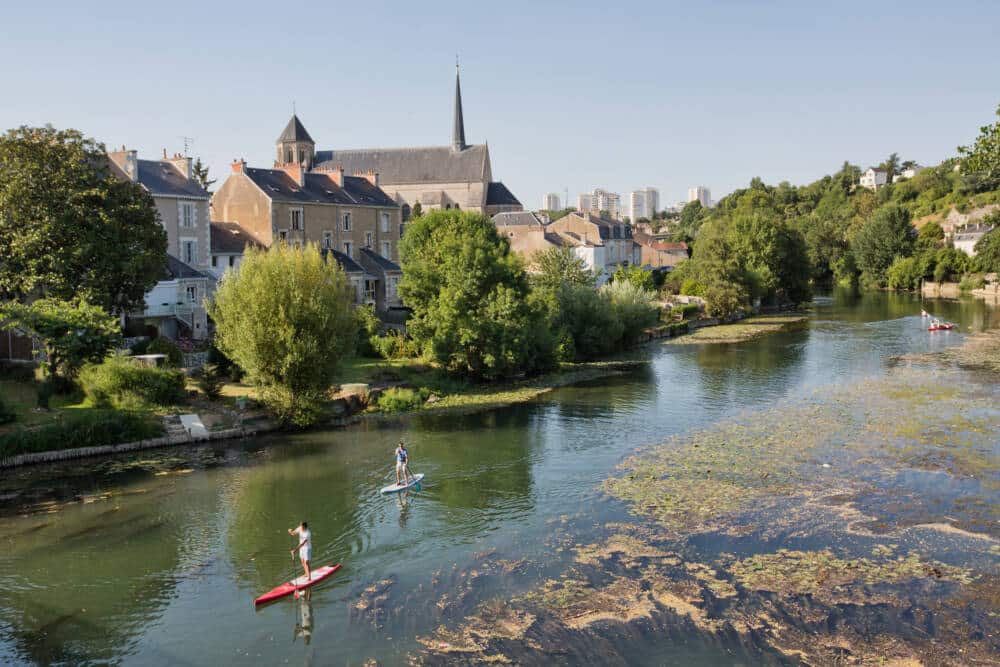 ©
Sébastien LAVAL
Outing idea
Come and have fun at La Guinguette de Poitiers
Heading for the West of France, in New Aquitaine: Poitiers is full of superb places to discover! Among the most touristy addresses in the city is La Guinguette pictave. Located in the heart of…
READ MORE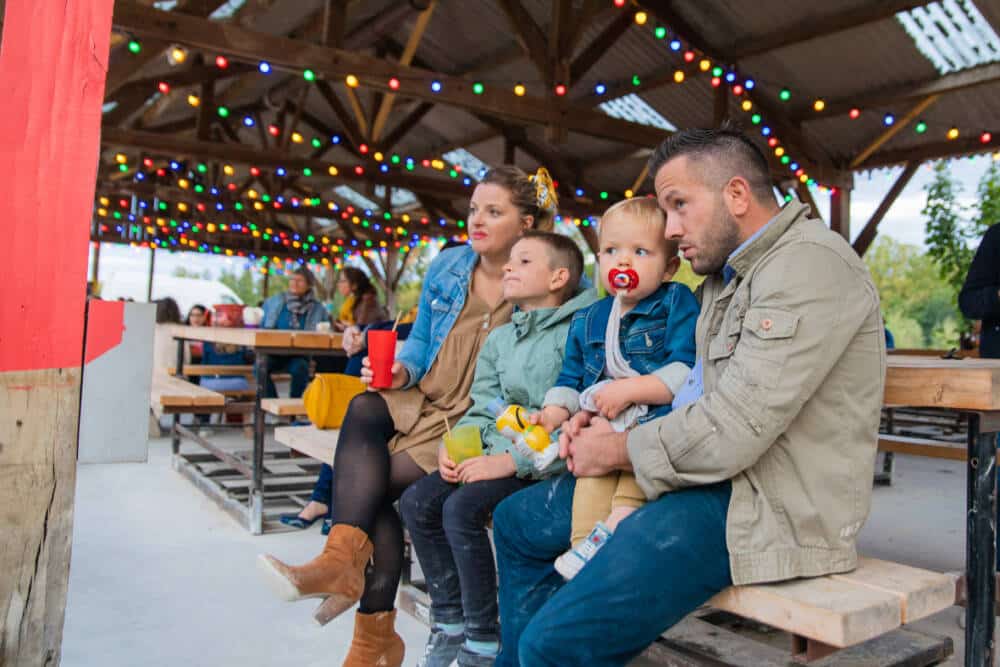 ©
Pomme verte-LibelLab