zerOGravity: new family sensations!
Atypical experiences, Children love it
Paying activities
All year round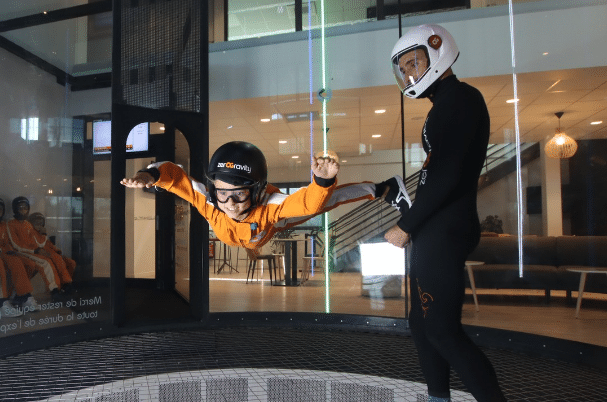 ©
zerOGravity
Have you ever dreamed of floating in the air? This dream can come true thanks to zerOGravity ! Immerse yourself in the world of controlled free fall to experience new sensations, all a stone's throw from the Futuroscope. We take off?
The zerOGravity complex
This complex in Poitiers is the first indoor skydiving center in the Vienne and the first to open in New Aquitaine. Young and old, alone, with family or friends, you will find fun for everyone. Discover together the sensations caused by flying in a wind tunnel in complete safety. This futuristic-looking activity takes place in a tunnel more than 4m in diameter and 17m high! Accessible from 5 years old, make the most of this new and unique experience with all the members of the family!
You just have to let yourself be carried away by the flow of air blowing inside the vertical tunnel. Feel the wind lift your limbs and apprehend the new sensations felt thanks to this leap into the void. Accompanied by your instructor, let yourself be carried away at more than 200km/h and learn to evolve in an entirely glazed vertical tunnel.
A place designed for all profiles
Zero gravity flight, very little for you? If you just want to accompany your children, no problem! Observe them during the flight over a drink or a snack on the comfortable sofas facing the tunnel. Show guaranteed! Bonus: it is possible to offer flights to your loved ones, but will they be able to?
Zero gravity and energy sobriety
Experience zerOGravity is also an energetically optimized experience. Thanks to its cooling system by air renewal, you can enjoy a baptism with a lower carbon footprint than the production of half a liter of milk! Enough to combine fun, sobriety and a unique experience!
Whether you want to experience a unique moment or whether it's just for the pleasure of your eyes, zerOGravity will add an original and unusual touch to your vacation.
Want to keep your head in the clouds?
Zoom on …
Flight "Family Sensation"
With the "Family Sensation" balloon flight, we invite you to make your first flight near Châtellerault, in a private basket, reserved for your family. Can accommodate…
Climb into the gondola!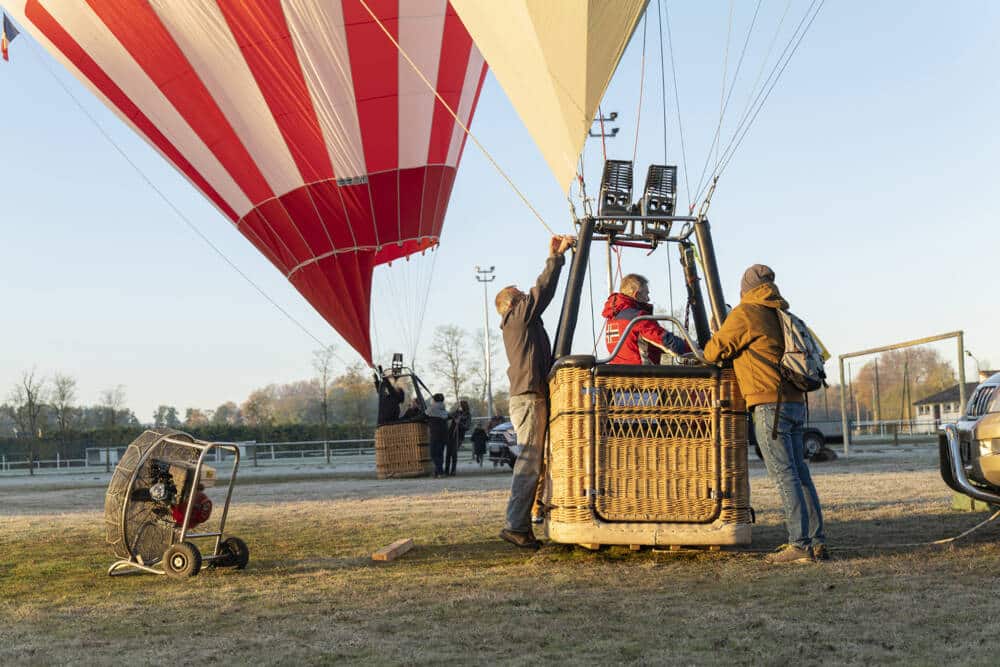 ©
Thomas-Jelinek – Agence-Zebrelle
Logout at the Treetops
Disconnect from networks to reconnect with family? This is the promise made by the Parc de la Belle with the DDBOX challenge! What is this ? A new experience, in a green setting…
Perch in the trees
©
Sébastien LAVAL