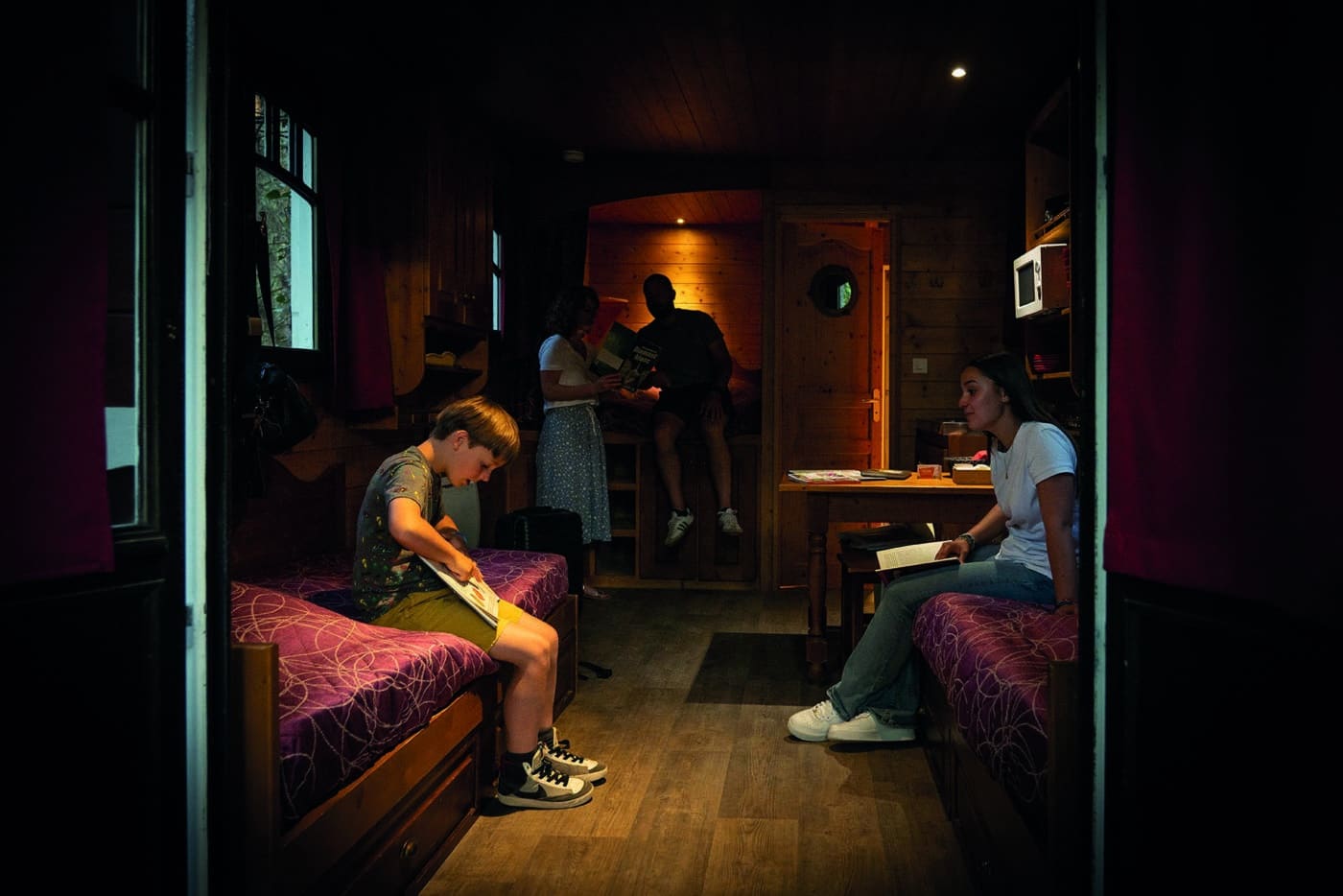 Back
Investigation and Escape game
From 7 years
Nature
A la Poursuite du Diamant Blanc
Fun and unusual weekend in the company of Gunthar and the leprechauns
Spend a weekend in one of the 600 unusual beds available at DéfiPlanet', the 1st unusual village in France! Animal house (rabbit, hen, snail…), leprechaun house, tree houses with or without jacuzzi, or even yurts and caravans, there is something for everyone!

During your stay, take part in an Adventure Game combining reflection, strategy, role-playing… and physical activities. Accompanied by Guntar and the leprechauns, you and your whole family will have to help each other find the white diamond and complete the quest.

Many other activities will be offered on site.
Practical information
French, English, Spanish
Mandatory reservation
Stay (experience with overnight stay)
The rates
Base rate (Adult price for the Adventure Game only) from €20
Reduced price (Child price from 7 to 12 years old for the Adventure Game only) from €15
Further information
Payment Methods:
Payment cards, Bank and postal cheques, Holiday vouchers, Cash, Vacaf, Bank transfer
Information on the Family Experience welcome site
DéfiPlanet': the park
DéfiPlanet': the park
DefiPlanet' in Dienne
86410 DIENNA
Find out more
Address
In Pursuit of the White Diamond
ChallengePlanet
Place called La Bocquerie
86410 DIENNA