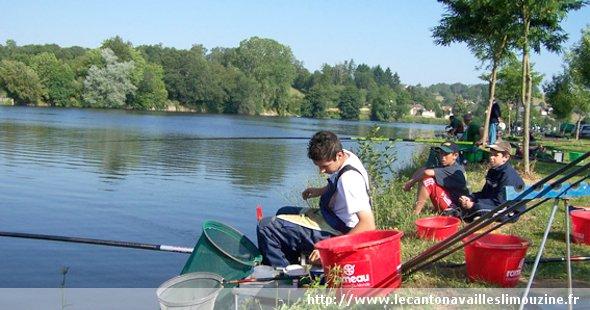 Back
Lake / site and fishing course
Pêche en rivière, parcours mondial de pêche au coup
Located in the south of the department, on the edge of Vienne, the pleasant village of Availles-Limouzine has a world course for coarse fishing for its ability to host numerous national and international competitions on a particularly fish-rich site.

Very easy to access, it has in particular a very long shoreline, allowing several types of fishing to be practiced: "Bolognese", "English", "feeder", "shot with the cane".

For all information and to obtain the fishing license: see the website and contact the Departmental Fishing Federation 86.

Accommodation on site: the hotel restaurant Auberge de la Châtellenie Logis de France. La Bussière holiday village: set of 6 furnished apartments, in an old restored farmhouse. The Park campsite **.
Address
River fishing, global pole fishing course
86460 AVAILLES-LIMOUZINE