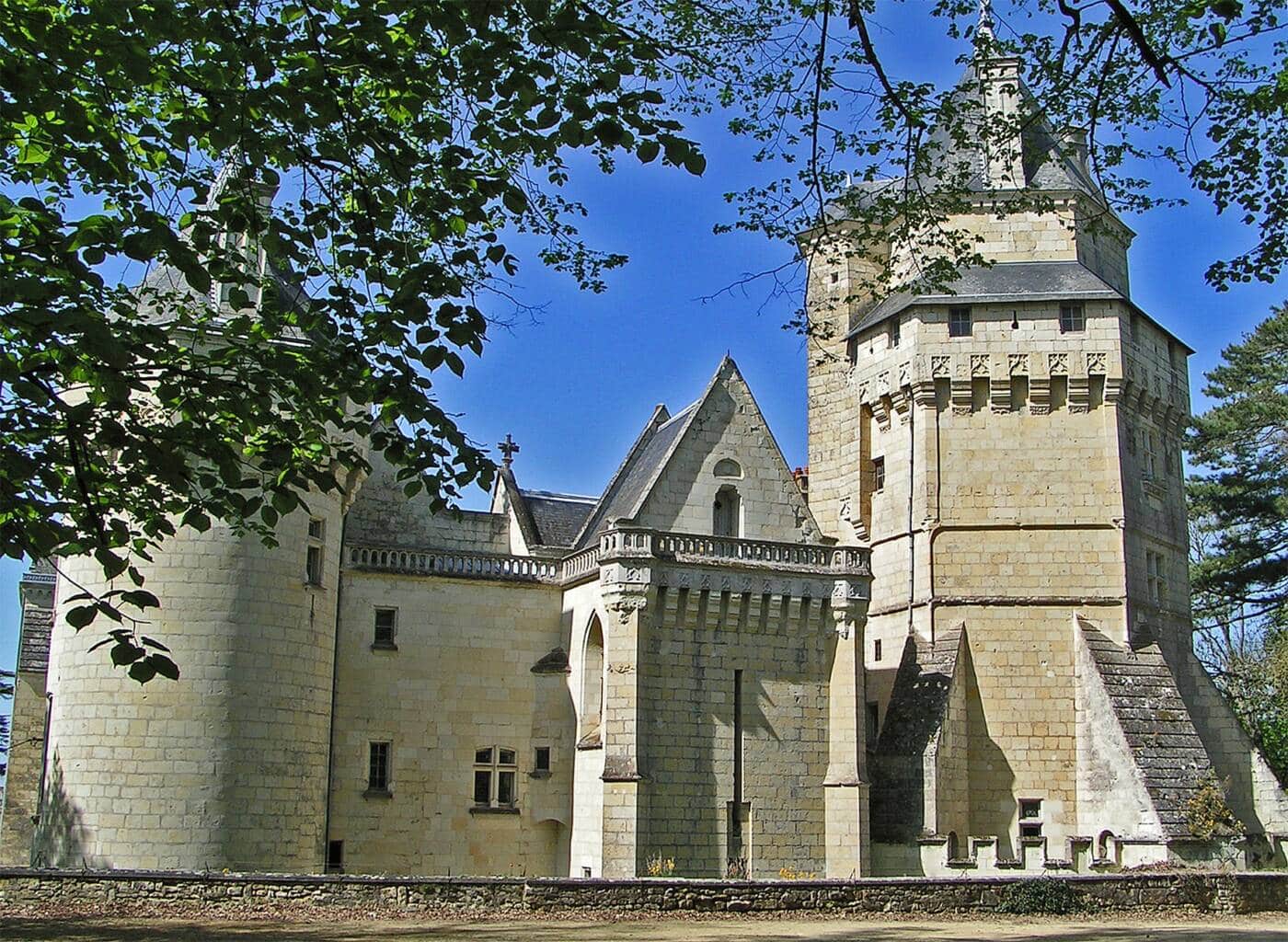 Back
Château de Ternay

A cloak and dagger castle, with its towers, its enormous keep which soars towards the sky, deep ditches, cellars, underground passages dug into the rock and its treasure a sublime Gothic chapel with decorations of a and exceptional refinement.
But also a country house, warm and friendly.
This elegant château has managed to retain its soul and panache! Let Loic de Ternay guide you for a wonderful encounter with history...
At the end of the visit, take part in a puzzle game to find the identity of a knight. It is the discovery of heraldic art.
This new activity has been recognized as a "Coup de coeur" by the Poitou Creativity and Attractiveness Agency (ACAP).
Visits are only made by online reservation.
Practical information
French, English
The rates
Full price (Adult visit) from €10
Full price (Riddle game (for all)) from 4€
Reduced rate (12 to 18 years old) from €6
Free (Under 12)
Opening
OPENING PERIODS 2023
FROM APRIL 8 TO SEPTEMBER 17 INCLUDED:
During school holidays (3 zones), open every day except Thursdays.
Outside school holidays, open on Saturdays and Sundays.
TOUR DEPARTURES ARE AT 10:30 AM AND 16:00 PM

For groups (over 20 people), open all year by appointment.
Visit
Conditions of visit:
Guided tour by appointment only
Languages ​​spoken for the visit:
Français
Further information
Location:
In the countryside, In the vineyard, In the forest
Type of site/monument/small heritage:
Chapel, Castle, Dungeon, Underground, Village, troglodyte site
Type of additional equipment:
Park / garden
Facilities:
Accessible for pushchairs, Picnic area, Coach parking
Activity:
Workshop for adults, Workshop for children
Payment Methods:
Payment cards, Holiday vouchers, Cash
Address
Chateau de Ternay
9, Castle Street
86120 TERNAY
An activity "Expériences Famille" is available here
Games and adventures
Who is this Knight?
From 4 years
History
Follow Loic de Ternay for an exciting guided tour full of humor and fantasy. He will introduce you to his ch...
Find out more