Your autumn weekends and All Saints' Day holidays
Difficult to know where to go in October as the possibilities are numerous. If you are a fan of pretty fall colors, enriching discoveries away from the world, original activities or gourmet flavors, set off to conquer the Vienne ! With family, friends or as a couple, this destination is a memory machine.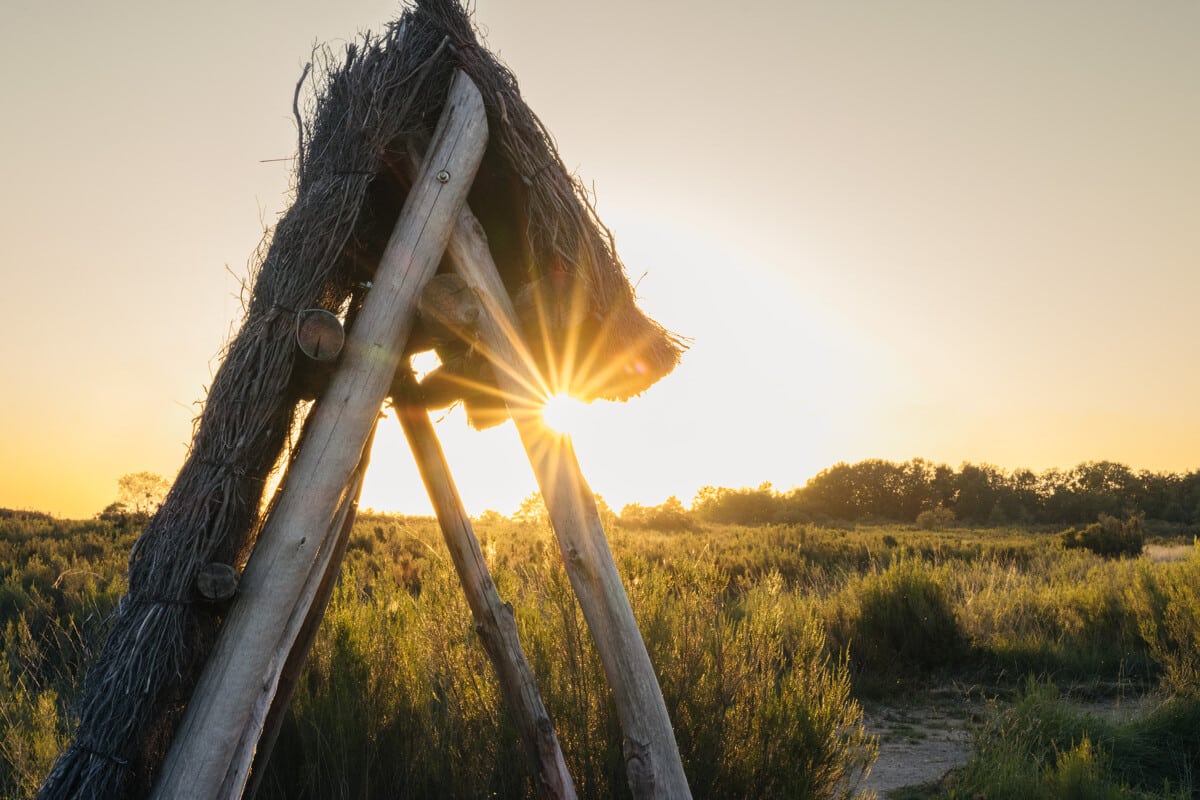 ©
Agence Zebrelle
La Vienne natural side
La Vienne is a verdant territory of meadows, valleys and groves. Its protected areas, such as the Beaumont-Saint-Cyr bird sanctuary, are as beautiful as they are wild. But these are 3 other nuggets that we have selected especially for your fall getaway.
Exploration in the heart of the Pinail Nature Reserve, a world-class wetland
With its thousands of listed ponds creating an atypical landscape, the Pinail National Nature Reserve is home to exceptional biodiversity. Your life-size immersion is done by following a two-kilometer trail, with free access, completely redeveloped. An observatory allows you to gain height for a panorama as far as the eye can see over the Pinail. Participate in thematic outings in the season discovery of the roar of the deer, this hoarse cry so impressive.
The warm colors of the Moulière forest in October
What could be better than an immersion in the forest to reconnect with nature and refocus on the essentials? Autumn is probably the best season to discover the Mouliere forest, the largest in the department of Vienne. Already perceive the rustling of the leaves under your feet, smell the smell of the undergrowth...
A simple moment full of benefits during your stay in October!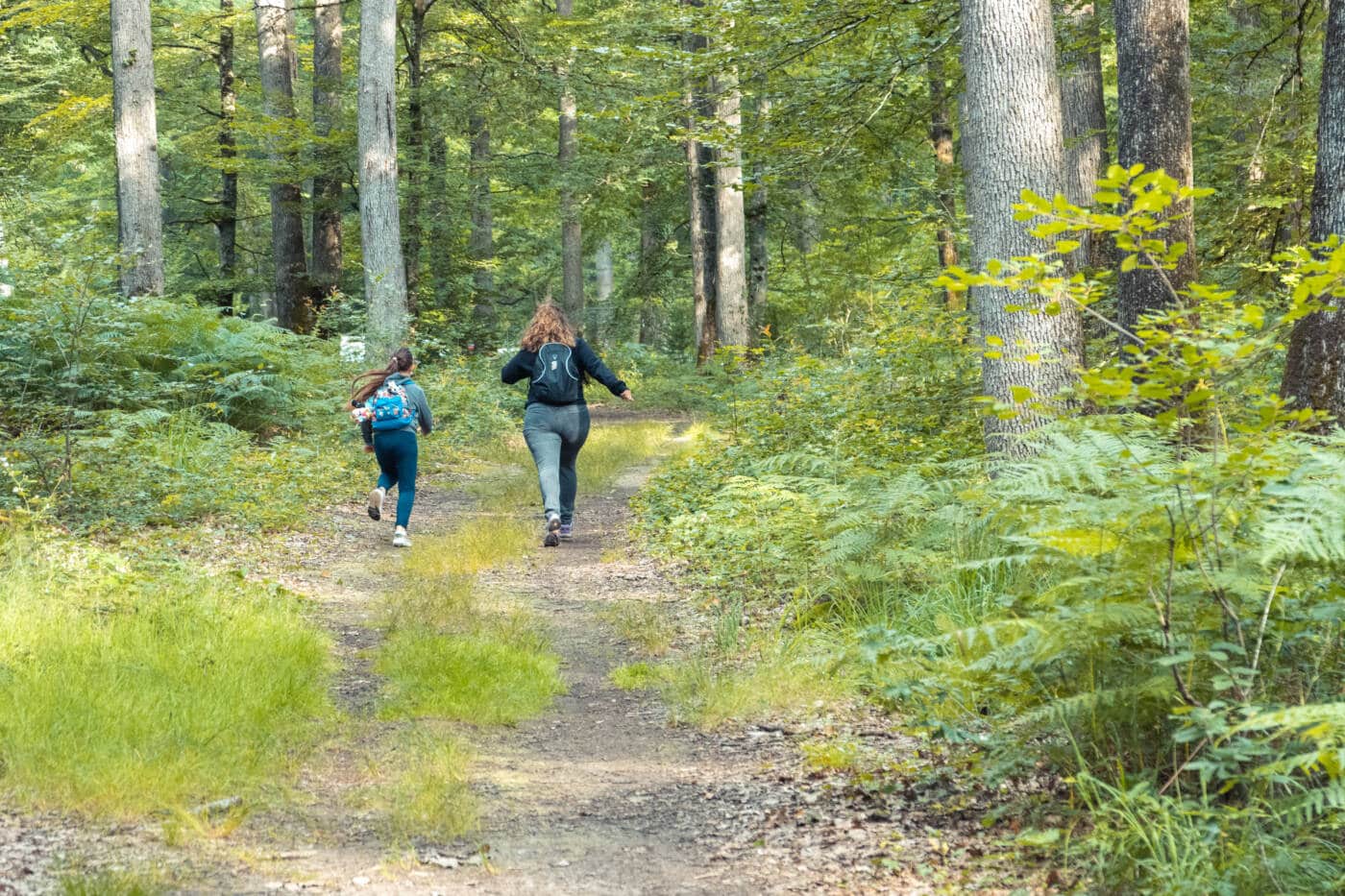 Autumn cycling holidays between nature and small built heritage
Halfway between Loudon et Chatellerault , the small character town of Monts-sur-Guesnes and its castle welcomes all visitors curious to discover its heritage. But to dive into the heart of Poitou, take the Green Line by bike which passes near the village. It follows the route of an old railway line for 37 km. The easy route, punctuated with explanatory panels on nature and heritage, is in a way a guided tour in the middle of the Poitevine countryside!
The parks and gardens of Poitiers Indian summer version
From guided tours to treasure hunts, from majestic monuments to museums, exploring Poitiers can be intense. For a moment of calm, you can of course sit on the terrace of a café, but the capital of Poitou has above all 14 parks and gardens, real relaxation spaces. The Jardin des Plantes offers an exotic stopover with its tropical greenhouse.
La Rose, with an educational and ornamental vocation, is a true haven of peace. The vast Blossac Park includes several gardens and a small animal park. Even in the city, it is possible to enjoy the natural mildness of the Indian summer!
La Vienne side sensations
If in autumn, the first desire is sometimes to curl up in a plaid, do not miss the sensations that the Vienne !
October: the best time to visit Futuroscope
To take an adrenaline shot in October, head to the Futuroscope ! With 40 shows and attractions which are held both indoors and outdoors, the family theme park must be on the agenda for your autumn holidays.
At this time there are fewer people than in summer. The experience is even more pleasant and sensational, especially for Halloween!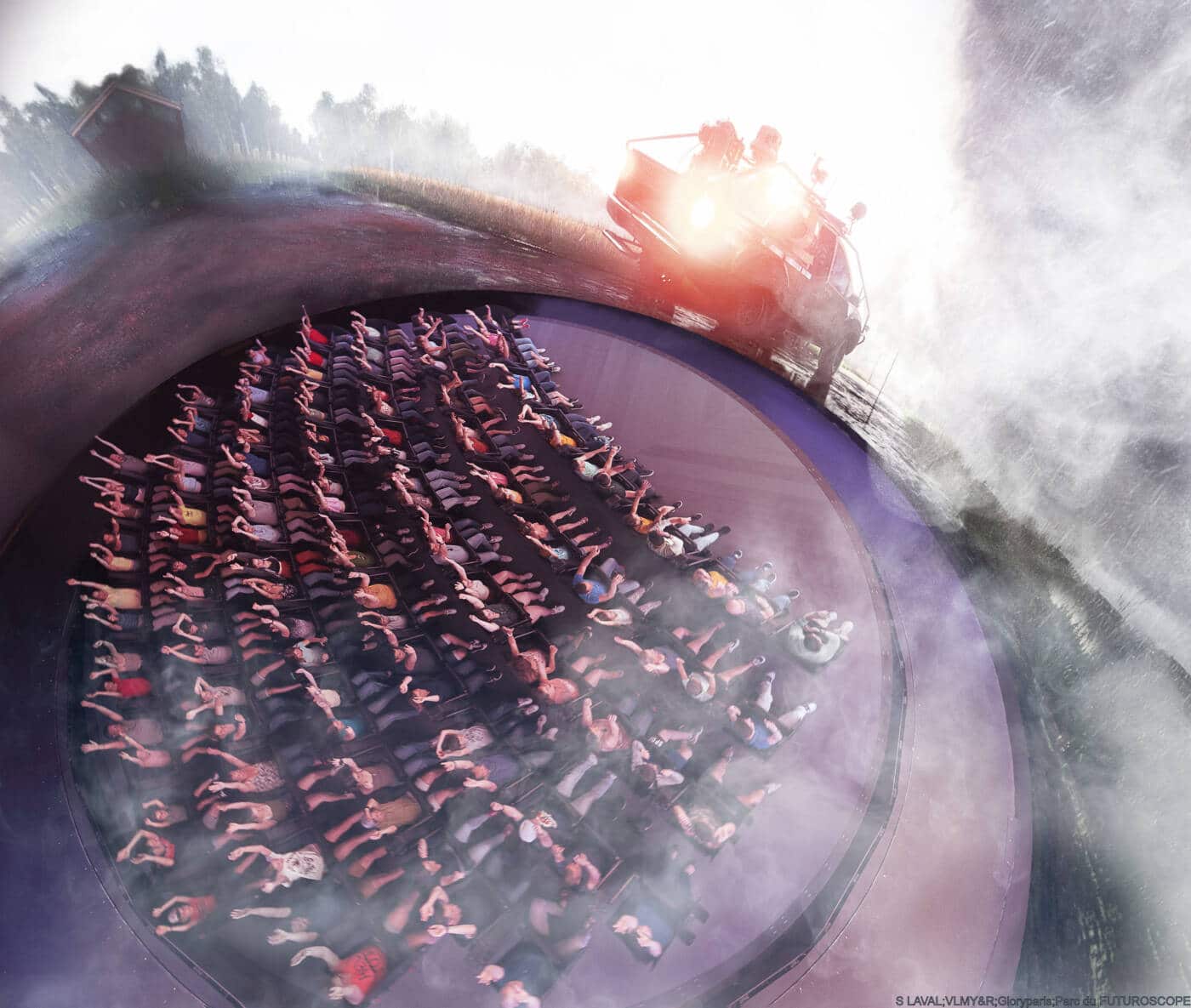 Cani-kart: an original experience to do in autumn
It's hard to do more original for your fall trip! THE cani-kart is an activity that combines a number of advantages: immersion in nature, proximity to animals, freedom and sensations. It is at first light, aboard a go-kart pulled by a pack of Siberian huskies, that you set off to explore the landscapes of the Vienne.
In the company of the musher, you live an amazing experience in contact with his dogs as gentle as they are powerful. The less intrepid can opt for a gentler activity, the cani rando, a true moment of complicity with a husky.
ZerOGravity: experience freefall flight during your October vacation
ZerOGravity, it is an indoor freefall center in Chasseneuil-du-Poitou which offers to live an incredible experience in complete safety. The flight in the wind tunnel provides the same sensations as a jump from an altitude of 4200 m. This adventure is accessible from the age of 5, and has quickly become the essential thrilling activity around Poitiers and a stone's throw from the Futuroscope park.
I fly away with ZérOGravity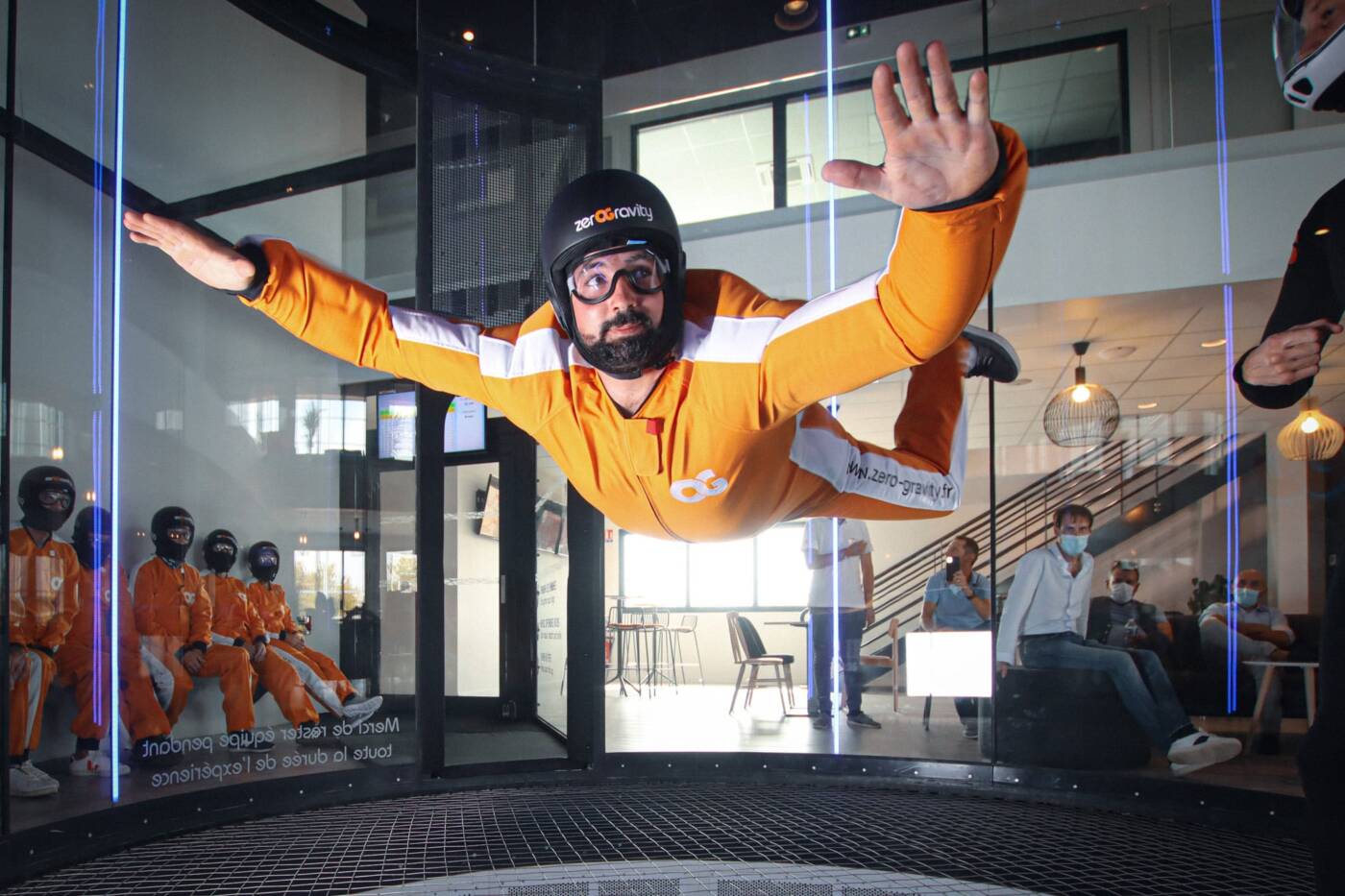 La Vienne heritage side
After being full of nature and emotions, it's time for heritage! A stay in Vienne during the off-season is not complete if you do not take advantage of the remarkable architecture of the region.
Poitiers: the city of a hundred steeples in autumn light
The capital of Poitou is a multifaceted city. Medieval Poitiers presents exceptional ancient monuments such as the church of Notre-Dame-la-Grande and Palace of the Counts of Poitou and Dukes of Aquitaine. Poitiers the scientist proposes in theEspace Mendes France, fun exhibitions to better understand the field of science.
Living Poitiers offers a multitude of outings and leisure activities, with many bars and restaurants, an ice rink, puzzle trails and the festive atmosphere of theTison island with the Guinguette Pictave. A great atmosphere for an October weekend full of discoveries!
Abbey of Saint-Savin: an exceptional site to visit in October
Whatever the weather during your autumn stay, come and marvel at the soothing atmosphere of theSaint-Savin Abbey, listed as a UNESCO World Heritage Site. Under a radiant sun, this exceptional site listed as a UNESCO World Heritage site impresses with its scale and its wonderfully preserved murals.
At night, it is the spirituality of the place that grabs you. And if you let yourself be tempted, during the holidays, by its nocturnal escape game " Larceny in Saint-Savin » ? This activity is among the "Expériences Famille"On Vienne.
Montmorillon: between books and delicacies, inside or outside
If you feel like you want to take the villages of character can be visited all year round, some are more pleasant when the temperatures are cooler. Wonderfully combining exterior and interior discoveries, Montmorillon is one of them. The medieval village combines indeed the interests: architectural heritage, City of Writing and Book Trades, and capital of the macaroon. So you go from bookshops to sweets, from bookbinding workshops to pastry shops, or from typewriter museum au Montmorillon Macaroon Museum.
A great way to combine culture and delicacies while staying warm!
La Vienne side … rain!
Leaving in October is sometimes a coincidence in terms of weather. Even in the rain, the autumn holidays can be filled with discoveries with family or friends, but also with romanticism and cocooning as a couple!
Find refuge in discovery sites in autumn
If the Indian summer has not decided to enhance the exterior charms of the Vienne, you still have no excuse to be bored. Not far from Charroux, direction Le Cormenier to take shelter with Pierre. With him, you relive the whole period of the beginning of the last century in an immersive and captivating visit. 40 minutes from Poitiers, Terre de Dragons transports young and old on an exotic adventure to discover reptiles and crocodiles.
And if you are more into industrial history, consider the Grand Atelier, Museum of Art and Industry of Châtellerault . Finally, to simply have fun with friends, go to Game Park, an indoor recreation area to challenge yourself to a laser tag game, indoor football or archery combat.
Get pampered at spas in October
What if you use the pretext of the rain to take care of yourself? There Vienne there is no shortage of wellness areas to relax. THE Source Spa from the spa town of La Roche-Posay is perfect for a day of treatments tailored to your needs. For an even more intimate moment, opt for more confidential addresses such as the Clos de la Ribaudiere Spa, the Ô Claire Spa at the Domaine de Roiffé or the Spa at Chateau de Dissay. Within charming accommodation, they offer the possibility of being pampered for an hour… or several days!
I take care of myself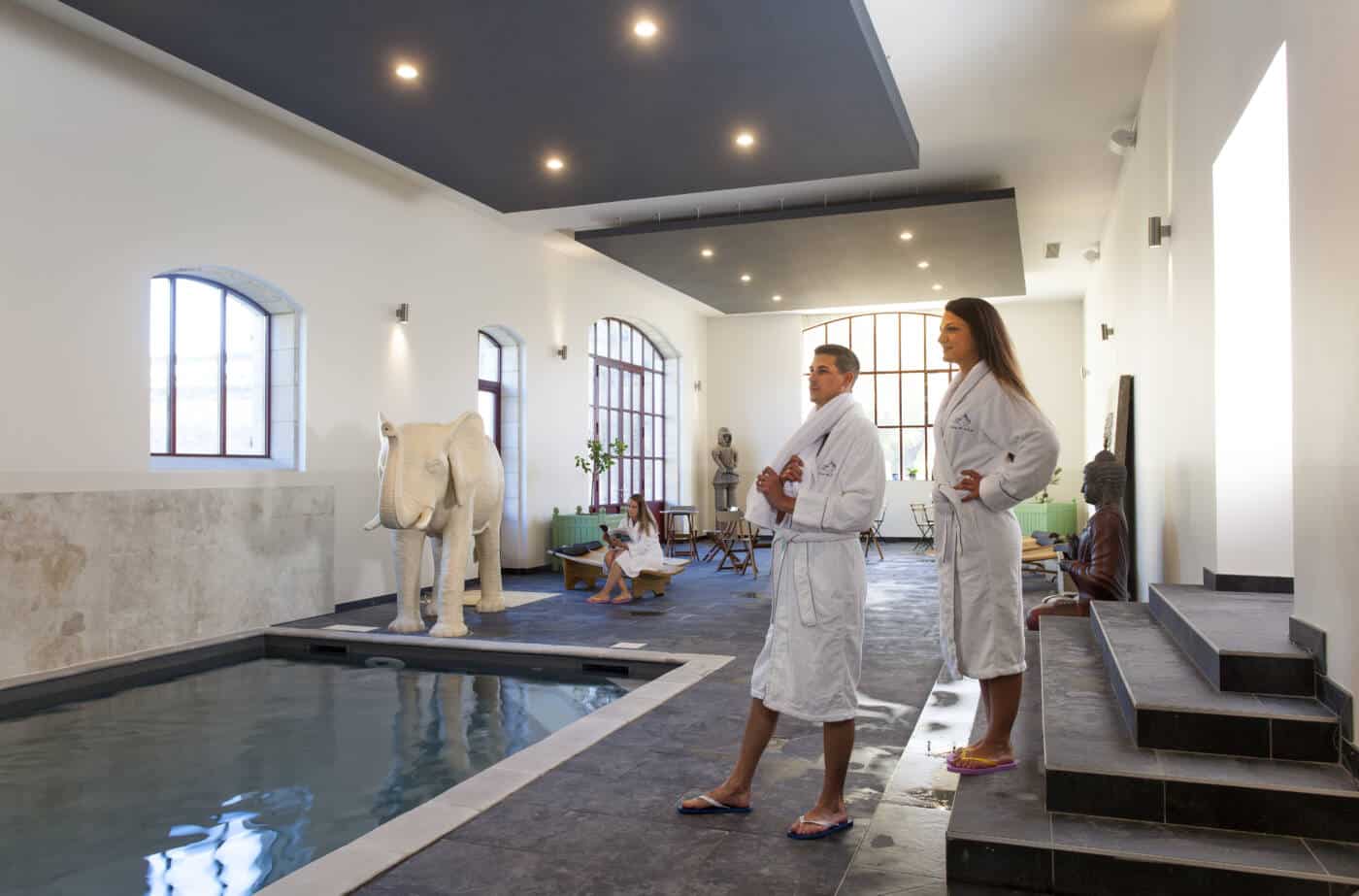 La Vienne festive side
Whatever the destination and the climate, festive outings are part of any good holiday program. In October, the Vienne knows how to be as dynamic as the rest of the year!
Festival Les Expressifs: live shows take over the streets of Poitiers
For 4 days, the public is there to vibrate to the rhythm of dances, juggling, music, stories and other street performances. There is something for all tastes, all ages and all styles. In 2023, this emblematic cultural event takes on a new dimension by taking over the Poitiers Campus of 6 8 in October.
La Vienne Halloween colors in October
All occasions to party are good in Poitou, and Halloween is one of them!
For the October holidays, Futuroscope goes into Futuroween mode, overrun with pumpkins, friendly monsters and terrifying spiders.
In Chauvigny, the BikeRail is haunted by ghosts and woodland creatures.
As for the magical site of Mothe-Chandeniers Castle, it is adorned with shivering decorations to the delight of young and old alike.
Musik en Suites: classical music to soften the nights of October
Music in Suites, it's an offbeat chamber music festival: concerts held in around twenty character accommodations in the department. Quartets, sung trios, wind quintets… The idea is to make classical music more accessible by sharing it in an unusual form, in magnificent and secret places. The festival is free and takes place over 4 days.
No excuse not to take advantage of it during your stay in October!
La Vienne in October for unusual accommodation
After the start of the school year in September and as the first frosts of winter approach, the desire to escape is felt. A stay in October in an unusual place is therefore welcome to break with everyday life.
Roulotte les Cagouillères: refocus on the essentials during the autumn holidays
The small Cagouillères trailer awaits you in its meadow for the autumn holidays, as a couple or as a family. If the concept of this cottage is a real eco-responsible approach, this does not prevent it from having all the necessary comfort for 4 people. Dry toilets, water tank, solar panel, everything is done to live a minimalist experience closer to nature.
Good insulation and gas heating allow reservations all year round. October is therefore the perfect season!
Sleep in a floating cabin or an African hut in October
October nights can be chilly, but the Pressa Floating Villageca everything planned to spend a pleasant stay in its unusual accommodation. Its small houses on the water and its lodges in the style of African huts are equipped with heating. The comfort is simple, but everything has been thought out to spend the most peaceful nights in the heart of untamed nature.
For the All Saints' Day holidays, find your tailor-made stay with family or friends, for an unforgettable moment.